Commercial Real Estate Investment in Kollam
10 min read • Updated 11 May 2023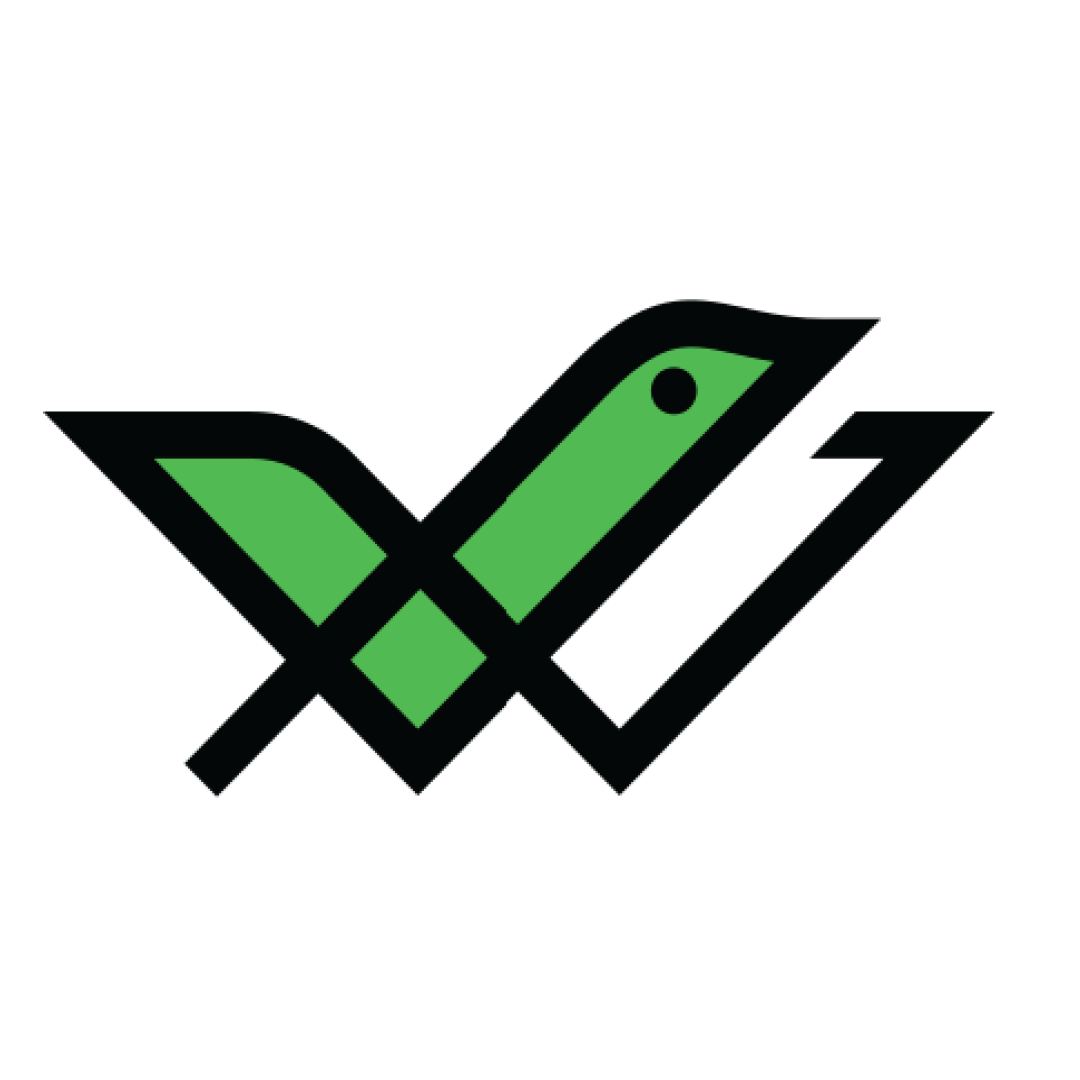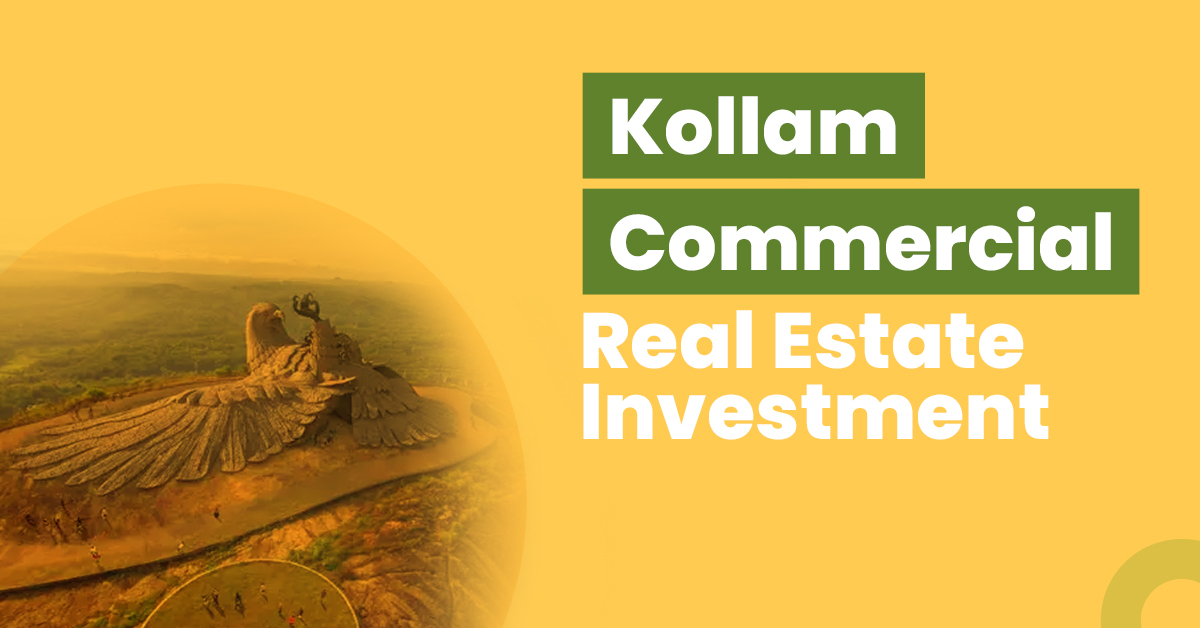 Kollam, earlier also known as Quilon, is a major seaport and an important industrial city in Kerala. Located 70 km from Thiruvananthapuram, this city is bordered by the Arabian Sea in the west, Tamil Nadu in the east, Pathanamthitta and Alapuzha in the north and Thiruvananthapuram city in the south.
Kollam is a famous industrial hub, especially for its cashew nut processing, fisheries and other sectors. As per the last National Census, Kollam has a population of 26,35,375 and is the 4th largest city in Kerala. The average literacy rate in this city is a whopping 94.09%.
Thus, this city has a huge educated human resource to tap into for new industrial and commercial ventures. Apart from that, Kollam is also a popular tourist destination in the country. The Gross District Domestic Product of this city in 2020-2021 was ₹63,34,759 lakh.
Thus, Kollam is one of the best places to invest in commercial properties. Seaside properties for hotels, resorts and restaurants are in especially high demand offering opportunities for real estate investors.
Continue reading to know about the commercial real estate investment options in this city.
Top Reasons to Invest in Kollam Real Estate
Here are a few reasons why you should consider investing in commercial real estate in Kollam:
Kollam is a major commercial hub in the country. Kollam has the 5th highest per capita income in India.
It is famous for its cashew production and processing industries, being called the "Cashew Capital of the World". It is the largest exporter of cashews in the world. Other than that, it is also a major seafood export centre in this country. It is also a developing centre for the dairy farming industry.
Apart from these industries, there are other small and large-sized industries in this city. These are textile and garments, light engineering, agro-products, electrical and electronics, rubber and leather industries, etc.
The Kollam Port provides a major boost to the economic prosperity of this city. Apart from being a tourist hotspot, it facilitates imports and exports which is vital for the city's economy.
Easy access to transportation systems is a major requirement for commercial establishments. Kollam is well-connected with the rest of the country via road and rail networks.
Kollam is connected to different cities and towns by a vast road network. National highways like NH-66, NH-744, NH-183 and many state highways connect this city to cities like Thiruvananthapuram, Alapuzha, Kochi, Palakkad, Kottayam, Kottarakkara and Punalur. Regular state bus services ply these routes.
Kollam Junction is the 2nd largest railway station in Kerala. It is the world's 3rd longest railway platform with a length of 1.18 km. It's a major station and all trains stop at this junction. The nearest airport to this city is the Thiruvananthapuram International Airport which is 51 km away.
Apart from that, port services are another form of transportation for people as well as cargo. Kollam is the 2nd largest port in Kerala in terms of the volume of cargo handled and the facilities available. The State Water Transport Department operates boat services to places like West Kallada, Munroe Island, Guhanandapuram, Dalavapuram and Alapuzha.
All of these factors make Kollam an ideal place for setting up new businesses. Therefore, it has a booming commercial real estate sector.
Commercial Real Estate Investment Opportunities in Kollam
The following are some of the best localities in Kollam for commercial properties:
Kottarakkara is a highly developed commercial locality in Kollam. There are 11 bus stops in this locality which provide transportation facilities which connect this area to the other parts of the city.
All the basic infrastructure like hospitals and banks are available near Kottarakkara. Some of the good hospitals in this area are Pranav Hospital and Vijaya Hospital.
There are various commercial businesses in this locality. There are several malls in this location, including the I Mall, Novar Plazza, Rohini Gold Plaza and Pinky Shopping Complex.
The price of commercial plots in Kottarakkara range from ₹90,000 to ₹2 crore.
Karunagappaly is another major area in Kollam where you can invest in commercial real estate. This area has excellent transportation facilities. It is quite near the Kollam Junction, which is an added advantage. Basic facilities like healthcare and banking are available here.
The H&J Mall has numerous stores which sell different products. Apart from that there are other independent businesses. There are numerous supermarkets like Margin Free Supermarket, Perumkuzhiyil Supermarket, Choice Supermarket and Al Manama Supermarket.
The price of commercial properties in Karunagappaly range from ₹1 crore to ₹2 crore.
Things to Consider before Investing in a Commercial Property in Kollam
Given below are some of the important factors to keep in mind while investing in a commercial property in Kollam:
Transportation and Other Infrastructure
While choosing a property look at whether it has easy access to good transportation facilities. Availability of the required transportation facilities is another very important determinant of the value of a commercial property.
Furthermore, also look at whether the property is located in an area which has the necessary infrastructure and facilities like hospitals, banks and other commercial establishments. A prominent locality can bring you high rental income and a higher resale value.
Every state has an authorised real estate body which has been established under the provisions of the Real Estate (Regulatory and Development) Act, 2016. The main aim of this body is to maintain transparency and accountability in the real estate business and to prevent property-related scams.
Therefore, before investing in a commercial property in Kollam, visit the Kerala RERA website portal and check the authenticity of the property and its builder.
Stamp Duty in Kollam
Given in the table below are the stamp duty rates in Kollam:
| | |
| --- | --- |
| Gender | Stamp Duty |
| Male | 8% |
| Female | 8% |
| Joint (Male + Male) | 8% |
| Joint (Female + Female) | 8% |
| Joint (Male + Female) | 8% |
Registration Charges in Kollam
Here are the registration charges that you will have to pay for a commercial property in Kollam:
| | |
| --- | --- |
| Gender | Registration Charges |
| Male | 2% |
| Female | 2% |
| Joint (Male + Male) | 2% |
| Joint (Female + Female) | 2% |
| Joint (Male + Female) | 2% |
Kollam Real Estate Sector: What's the Forecast?
Kollam is receiving attention at the local, state and central levels to develop the city as a model commercial hub of Kerala. Mayor Prasanna Earnest recently presented a master plan for the comprehensive development of this city over the next 20 years.
The state has established 8,151 new units under the MSME Initiative in Kollam. In one year, Kollam authorities are targeting to set up 11,775 firms. Furthermore, Finance Minister Niramala Sitharaman has announced that Kollam will be made into a major IT hub in Kerala.
Furthermore, as a part of the economic development of the city, Kollam port is slated to receive major infrastructural upgrades. Furthermore, to boost tourism in this city, district authorities have taken steps to turn Kollam beach into an international tourist destination.
Thus, the commercial real estate market due to the increasing demand can be estimated to grow rapidly in the next few years.
Commercial Real Estate vs Other Asset Classes
Given here is a brief comparison between the pros and cons of investing in commercial real estate compared to other asset classes:
Commercial Real Estate vs Residential Real Estate
Commercial real estate can fetch you higher profits than residential real estate due to the higher rental price of such properties. Furthermore, the rental prospect of commercial properties, especially in the premium category, is much higher.
Commercial Real Estate vs Gold
Commercial property can get you higher returns than gold investment. However, gold has higher liquidity and lower risks than commercial properties. Investments in commercial real estate for the long term are more profitable and moderately safe.
Commercial Real Estate vs Stocks and Mutual Funds
Stocks can get you higher returns than commercial real estate. However, stocks are high-risk investments due to their volatile nature. Stock prices fluctuate according to market conditions. Thus, investing in a commercial property is a much safer way to make profits.
Commercial Real Estate vs Bonds
Both commercial real estate and bonds can get you stable returns. However, bonds have lower credit risk than commercial property since profits from commercial real estate largely depend upon timely lease payments. Furthermore, bonds have higher liquidity than commercial real estate.
Are you interested in investing in bonds? Then visit our homepage and register to invest in the top-rated bonds in the market at no additional costs or hidden charges.
| | | | | | |
| --- | --- | --- | --- | --- | --- |
| Parameters | Commercial Real Estate | Stocks & Mutual Funds | Gold | Residential Real Estate | Bonds |
| Returns | High | High | Moderate | Moderate | Moderate |
| Liquidity | Low | High | High | Low | Moderate |
| Risk | Low | High | Low | Low | Moderate |
| Volatility | Low | High | Low | Low | Low |
| Ticket Size | High | Varies | Low | High | Varies |
Steps to Invest in Commercial Real Estate in Kollam
The steps to invest in commercial real estate in Kollam are given below:
Step 1: Assess your repayment capacity and income to fix a budget.
Step 2: Conduct online research on the best localities where you can get higher rental prospects and which are well-developed.
Step 3: Select some of the best properties and visit them. Look into the available infrastructure and amenities available in the locality, like hospitals and banking services.
Step 4: Choose a suitable commercial property and check the documents of ownership like the title deed, letter of possession, and encumbrance certificate.
Step 5: Complete the financial transaction of the property purchase.
Step 6: Pay the requisite stamp duty and registration certificate to become the legal owner of the property.
Final Word
Kollam is a highly developed port city and a major developing industrial hub in India. As it attracts more and more investors, the price of commercial properties here will continue to increase. Thus, it is the best time to invest in commercial property in this city.
However, it is advisable to consult a real estate agent before investing in a commercial property to make a well-informed choice.
Frequently Asked Questions
What is home loan insurance?
Home loan insurance is an insurance policy on a home loan that is taken by the debtor. It is a plan which covers the repayment of the remaining loan amount in case of the unfortunate demise of the debtor.
What is the stamp duty?
Stamp duty is a legal tax which is imposed by a State Government on the purchase of a property. It is payable under Section 3 of the Indian Stamp Act, 1899. It is necessary to pay this to become the legal owner of the property.
What is a sale deed?
A sale deed is the most important document of ownership transfer. It is a legal record of the transfer of a purchased property from a seller to a buyer of a property.
Why do I need to register a commercial property? What happens if I do not do so?
Registration of a commercial property is of crucial importance for purchasing a commercial property. It is after registering a property that you become its legal owner. If you do not register your property, the previous owner or builder of the property will continue to legally hold ownership rights over it.