Commercial Real Estate Investment in Kakinada
12 min read • Updated 11 May 2023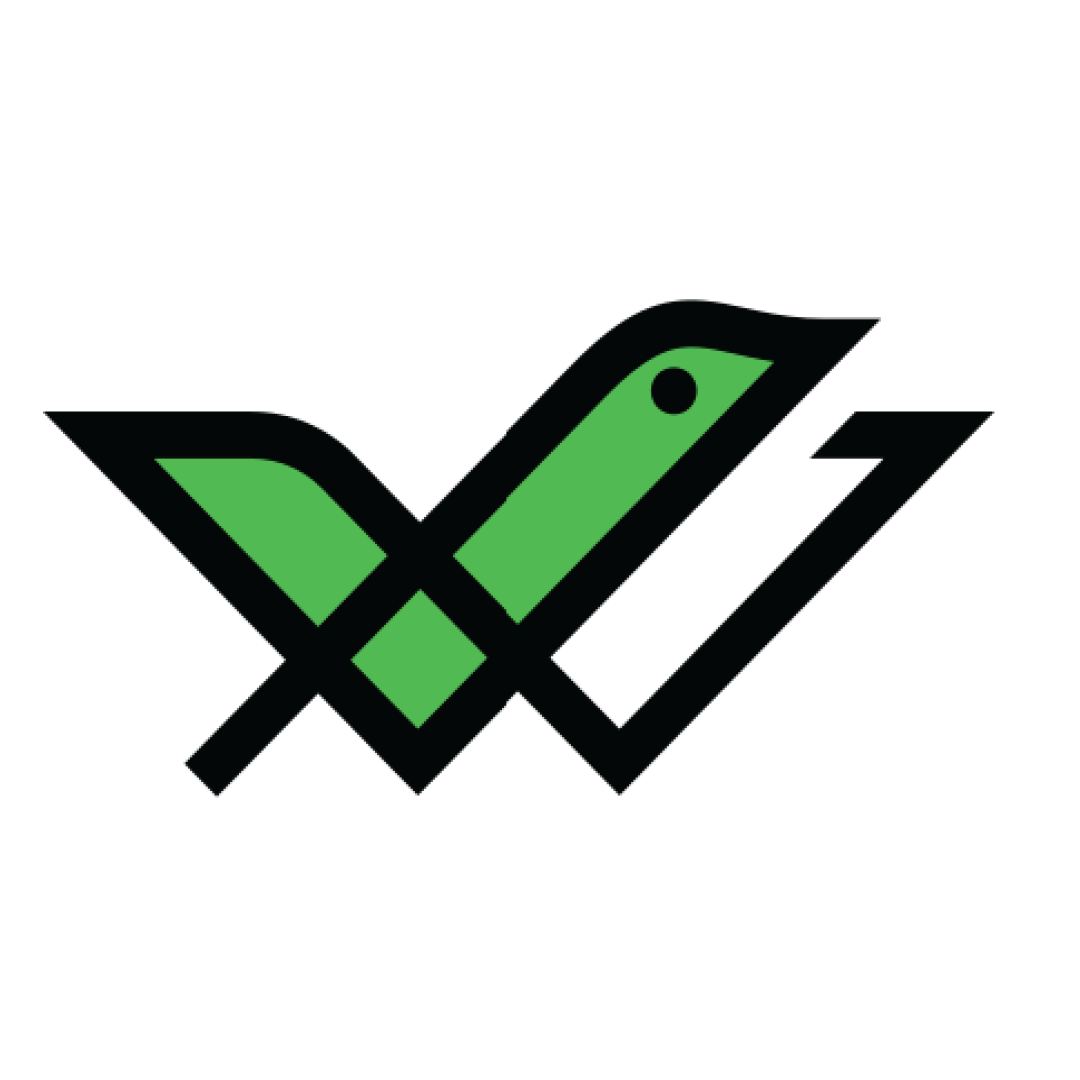 Kakinada is a prime city of Andhra Pradesh, also known as Cocanada. This city of Kakinada serves as the capital of district Kakinada. It is located along the Bay of Bengal around 50 km east of Rajahmundry and was once Asia's largest seaport.
Kakinada is one of the fastest growing cities in Andhra Pradesh and is also well known for its sweets popularly known as Kaja, which turned into a popular recipe in South India famous as Kakinada Kaja. Besides this, people also visit this place for its delightful local food.
As this city has a positional advantage as a Special Economic Zone (SEZ), real estate investment especially the commercial space is gaining an advantage in yielding high returns.
Top Reasons to Invest in Kakinada Real Estate
There are several reasons why you should invest in a real estate commercial property in Kakinada which are as follows:
Booming IT Hub
In 2007, Software technology parks of India (STPI) opened their first facility here, and since then several IT companies have sprung up in Kakinada. Thus, it has generated employment for thousands of educated workforces.
Road Links and Connectivity
This city of Kakinada is well connected with other major essential places via National Highway 214 which provides smooth connectivity. This route runs from Kathipudi to Pamurru and connects Kakinada. This region is well connected by wider highways enabling easy transportation both within this city and intercity.
Emerging Industries
Kakinada being a tier 2 city is emerging industrially and it has been noticed that the economy of Kakinada has seen a boom drastically from the time when it was entirely reliant on agricultural sectors, the steel industry, automotive parts, etc. These factors are vital when it comes to planning a commercial real estate investment in this city.
Commercial Real Estate Investment Opportunities in Kakinada
Here below are a few prime locations having better opportunities for attracting businesses and commercial establishments:
Madhav Nagar is a small locality in Kakinada, Andhra Pradesh. This township comprises many commercial real estate properties like offices, shops, showrooms, etc. The cost of properties in this area will fall between a range of ₹45 lakh and ₹2 crore on average.
The locality of Ramanayapeta is a developing area in Kakinada. The nearest railway station to this region is the Kakinada Port railway station. This region is also well connected by several National Highways like NH 16 and NH 216. Prices of properties in this region range from ₹36 lakhs to ₹2 crores on average.
Things to Consider Before Buying a Commercial Property in Kakinada
Investors should consider these parameters before investing in a commercial property in this city:
Credibility of the Builder
The credibility of builders is the most important factor that you must consider before investing in a real estate property. You can find the credentials of your builder, their past projects, and the status of your project from the RERA Portal.
It is also necessary for you to check whether there are any ongoing court cases against the builders or the property. Avoid the unnecessary hassle by not falling for a dishonest builder.
Infrastructure
It is another important factor that you should always keep in mind before purchasing a commercial property. Your potential to earn returns will be less for a locality which lacks infrastructure in comparison to the well-developed modern state of architecture that will reap higher returns.
Connectivity
It is your duty as a smart investor to dig through the connectivity of the target property. Before investing you should carry out thorough research on the location of the property and connectivity with key places like railway stations, airports, metro connectivity, industrial parks, educational institutions etc. The real estate situated close to these places will have a higher value and will offer a higher return on investment.
Check Authenticity Through RERA
Real Estate Regulatory Authority, abbreviated as RERA, is developed to bring transparency and accountability to the real estate industry. It is a statutory body formed by the Real Estate Regulatory Act, 2016.
It is the duty of every builder and broker to register themselves on the RERA platform of their respective state. Therefore all the commercial real estate properties in Kakinada should be registered on the RERA portal of Andhra Pradesh. It is always recommended to an investor that one can always check the authenticity of the builder and the property by visiting the RERA portal of Andhra Pradesh.
Stamp Duty in Kakinada
Let's have a look at the stamp duty in the state of Andhra Pradesh shown below:
| | |
| --- | --- |
| Particulars | Stamp Duty Rates |
| Development agreement cum GPA | 5% |
| Sale of immovable property | 5% |
| Agreement of sale | 5% |
| Lease agreements of more than ten years but less than 20 years | 0.6% |
| Construction agreement | 5% |
| Lease agreements of less than 10 years | 0.4% |
| Development agreement | 5% |
| Construction agreement cum GPA | 5% |
Registration Charges in Kakinada
Let's have a look at the registration charges in this state of Andhra Pradesh shown in the table given below:
| | |
| --- | --- |
| Particulars | Registration Charges |
| Agreement of Sale cum General Power of Attorney | INR 2000/- |
| Settlement | 0.5 % (Subject to a minimum of Rs.1000/-and maximum of Rs.10,000/-) |
| Certificate of sale | 0.5% |
| Development Agreement cum General Power of Attorney | 0.5 % (Subject to a maximum of Rs.20,000/-) |
| Sale Deed | 1% |
| Power of Attorney for Consideration | 0.5% (subject to a minimum of Rs.1,000/-and maximum of Rs.20,000/-) |
| Conveyance | 0.5% |
| Lease | 0.1% |
Commercial Real Estate Sector in Kakinada- What's the forecast?
Kakinada being a tier 2 city and one of the most important locations in Andhra Pradesh has a bright prospect relating to real estate. As the city is being designated as a Special Economic Zone (SEZ) the property taxes, property registration processes, land regulation and other legal barriers have been removed to make it easy for investors who are planning to make a real estate investment in this city.
As a result, there is a trend of development observed in the sector and the top builders from across the country have begun to come into the city. This will ultimately boost the infrastructure, as well as pave the path for a massive real estate development in Kakinada.
Commercial Real Estate vs Other Asset Classes
Let us look at the comparison between commercial real estate and other asset classes like stocks, mutual funds, gold etc., in terms of their return-generating capacity and other factors.
Commercial Real Estate vs Stocks & Mutual Funds
Stock market on average can comparatively generate more return than that of a commercial real estate investment. In terms of market volatility, however, the stock market is comparatively more volatile than real estate.
In a stock market price fluctuations observed are far more as compared to the real estate industry. So, if an investor is looking for a stable and constant return over the period commercial real estate got the upper hand.
Commercial Real Estate vs Gold
For a commercial real estate investment in Kakinada, the return on investment (ROI) generated is much more than that of gold. However, gold is considered to be one of the chosen investment options as the liquidity is comparatively higher in gold, i.e., it can be easily converted into cash while real estate is comparatively less liquid as buyers and sellers are not readily available.
Commercial Real Estate vs Residential Real estate
There are two added advantages of commercial real estate over these residential real estate properties. Buyers available are fewer for residential real estate properties as a result it suffers from a lack of demand, especially when it comes to the premium segment. The return on investment (ROI) in the case of commercial real estate properties is higher than that of residential properties.
Commercial Real Estate vs Bonds
Rental income generated by letting out Commercial real estate properties generates a stable source of passive income, just like the regular income-generating investment instruments like bonds, debentures etc. However, the credit risk associated with bonds and debentures is comparatively less. While the credit risk involved in a commercial real estate investment is higher as the rental payments are dependent on the payment habit of the tenant.
While bond investments are considered to be more liquid and can be converted into cash quite easily though there can be a lock-in period for bonds. However, commercial real estate investments are comparatively less liquid as buyers are not easily available.
Shown below is a tabular representation of various asset classes based on the parameters like returns, liquidity, risk, volatility and ticket price.
| | | | | | |
| --- | --- | --- | --- | --- | --- |
| Parameters | Commercial Real Estate | Stocks & Mutual Funds | Gold | Residential Real Estate | Bonds |
| Returns | High | High | Moderate | Low | Low |
| Liquidity | Low | High | Moderate | Low | Moderate |
| Risk | Low | High | Low | Low | Moderate |
| Volatility | Low | High | Moderate | Low | Low |
| Ticket Size | High | Varies | High | High | Varies |
If you are looking forward to investing in bonds with low risk and a stable return, register on our website. Find all the necessary information regarding some of the top-rated bonds available in the market and deal in the ones you find fit. There are neither any hidden charges nor any additional costs associated with it.
Steps to Invest in Commercial Real Estate in Kakinada
Following are some of the steps that you can follow for making a real estate investment in Kakinada:
Step 1: Firstly, frame your budget appropriately by considering all the essential costs and finalising the total amount you are planning to invest.
Step 2: It is always recommended to an investor to conduct thorough research regarding the developing areas or localities and where there is a possibility of development shortly.
Step 3: Considering the budget in mind try to figure out a couple of sites and conduct thorough research on the same.
Step 4: It is always recommended to get on to the site of the chosen property in order to carry out and analyse the involved ground scenario. You can always take the assistance of real estate agents or consultants regarding the estimated profitability of the site.
Step 5: Next step is to confirm the commercial space that best matches your requirement and the investment objective.
Step 6: Once the finalisation is complete, you can prepare a set of official documents like the title deeds, foundation certificate and other relevant documents.
Step 7: Post completion of the above step it is time to complete the formalities and registration associated with the stamp duty under the official formality process for transferring the ownership of the property.
Step 8: Then you are supposed to pay the required service fees to the real estate brokers or consultants for availing their services.
Step 9: Lastly and most importantly it is recommended to purchase a new insurance plan. It will provide you with the benefit of hedging the risks associated with the property in case of damages.
Final Word
The emerging IT sectors and industrial development in the city of Kakinada are one of the best investment options especially if you are looking for a commercial space. The return on Investment is considerably high compared to other asset classes like bonds, debentures, mutual funds etc.
If you are looking for a high return-yielding passive income source then real estate investment is probably the best option out there. But before investing conduct thorough research considering several key aspects in mind as discussed above. You can always avail the assistance of an expert like a real estate agent or a consultant before making any decision.
Frequently Asked Questions
What is the distance from the airport in Kakinada?
Kakinada does not have an airport of its own and the nearest airport to Kakinada is Rajahmundry Airport which is only one hour drive from the city. The nearest international airport is the Visakhapatnam International Airport, which is approximately 163 km away from Kakinada city.
What is the population density of Kakinada?
The total population of Kakinada city is around 3.12 lakhs out of which the male population is 1.52 lakhs and the female population is around 1.59 lakhs. The population density in this region is 10234 people per square km.
What is the literacy rate of Kakinada?
The literacy rate of Kakinada on average is 81.23%. Out of these, the male literacy rate is 84.88% and the female literacy rate is 77.76%.
What is stamp duty in Real estate Investment?
Stamp duty is the tax levied on the sale or purchase of property by the state government, payable under Section 3 of the Indian stamp act, 1899. The rate varies from state to state where the property is located. It also varies on other factors like whether the property is old or new. This payment of stamp duty is usually made by the prospective buyer of the property.
What is the documents checklist required to register a property in Kakinada?
Listed below is the checklist of documents that are required before purchasing a commercial property:
Original sale deed /Certified Copy
Property tax bill
Photograph of the buyer and seller
Passport
Aadhaar card
Latest property register card issued by the Survey Department of Kakinada
NOC (No Objection Certificate)
Encumbrance Certificate
Why registration charges are levied on ownership transfer of real estate?
While dealing with real estate registration, charges are levied whenever there is a transfer of ownership. The registration document with a stamp duty paid on it acts as a legal document to prove the ownership of the buyer of the property in a court of law. Whereas without paying stamp duty charges you cannot claim that the property is legally yours.
What are the disadvantages of investing in commercial real estate?
The following are the disadvantages of investing in a commercial real estate property:
Loans available are costly
Requires large initial investment
There are no tax incentives
Professional assistance is required
Bumps in finding a tenant