Commercial Real Estate Investment in Hisar
11 min read • Updated 11 May 2023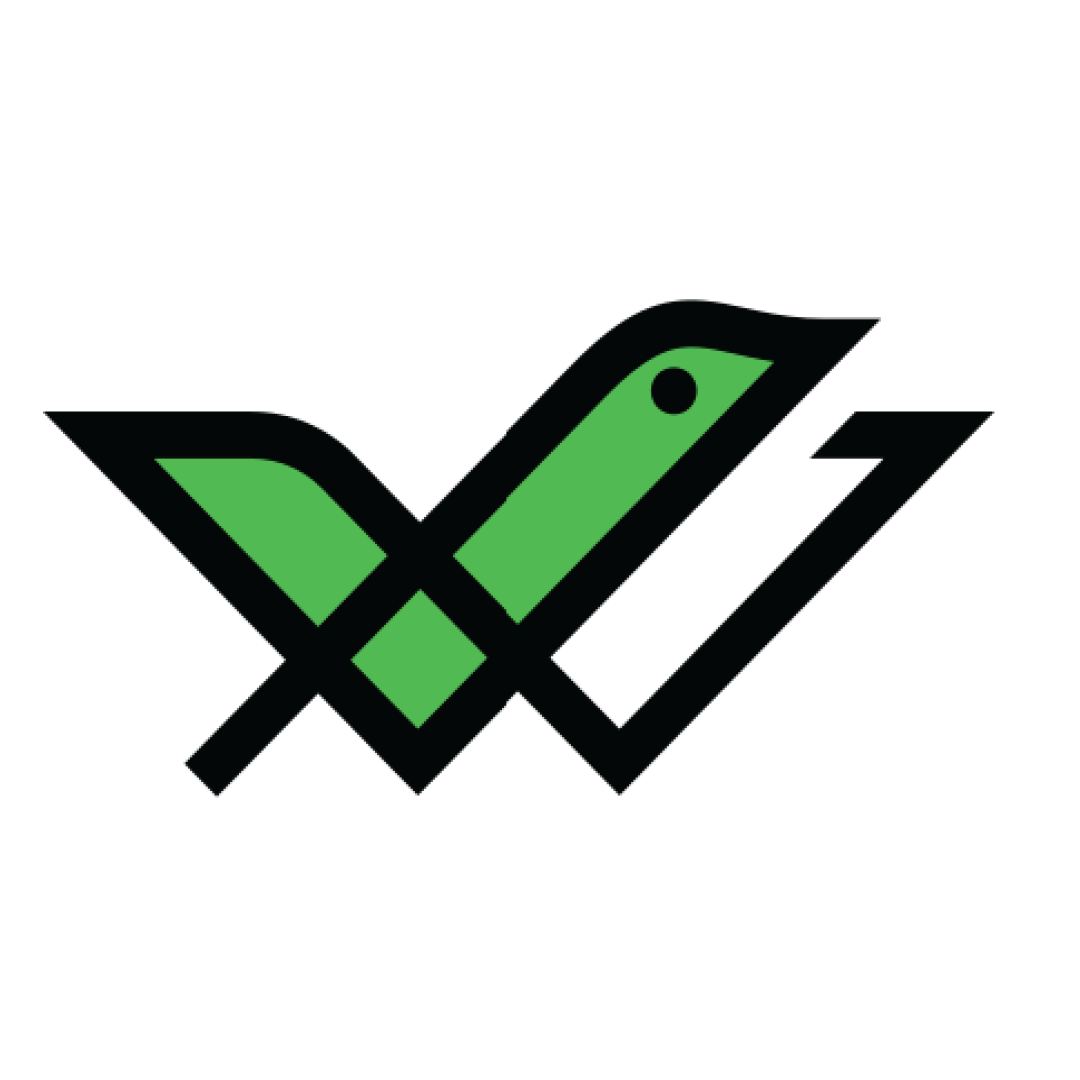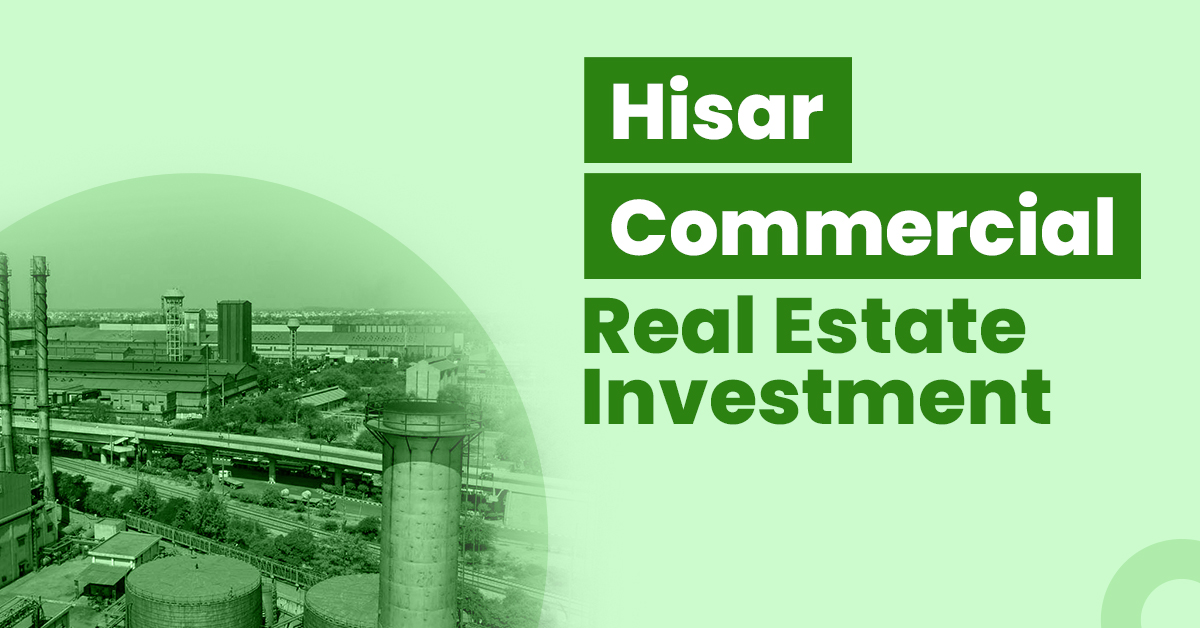 Hisar is the 2nd largest city in Haryana, also referred to as the steel city. It is the largest galvanised steel producer in India and houses several Jindal Steel Plants. Hisar lies close to the capital city, Delhi, which has majorly contributed to its flourishing economy.
The city is a prolific contributor to the state and the nation's Gross Domestic Product (GDP) and provides a perfect commercial habitat for large-scale industries. The prevailing agricultural and allied sectors are equally dominant, with over 6,52,653 hectares of cultivable land and 57.36 km2 of forest area. The region of Hisar falls on the Ghaggar-Yamuna plain, which caters to ample alluvial deposits for the cultivation of cotton, wheat, rice, bajra, mustard, rapeseed, etc.
The total number of registered industrial units in the city is 10,489. Among these, medium and large-scale industries have an annual turnover of ₹6,75,680 lakh, whereas small-sized industries generate ₹55,909 lakh in revenues. The major exportable items are stainless steel strips, cotton yarn, alloy steel ingots, mild steel pipes, medicines, etc.
The thriving agriculture and industrial sectors in Hisar are facilitated by its location, well-planned township, transportation infrastructure and availability of basic amenities like electricity and water supply.
The sections below provide a complete guide on Hisar commercial real estate investment. Read along!
Top Reasons to Invest in Hisar Real Estate
Here are some factors that you may consider before investing in Hisar commercial real estate
Well Established Transportation Infrastructure
Hisar is well connected to Delhi and Rohtak via National Highways (NH)-9. Moreover, NH-152 connects the city to Ambala, Narwana and Rajgarh. Therefore, Hisar allows for easy movement of people and goods to and from the city.
Broad gauze railway lines are available for commercial commutes from the Hisar Railway Station, which has 6 platforms that handles a daily traffic of 32 trains. The railway line connects Hisar to Delhi, Rohtak, Bhiwani, and some parts of Punjab. Therefore, caters to more affordable and efficient modes of commercial connectivity.
Although the in-house airport in Hisar is currently under development, the city shares close proximity to multiple airports. The nearest airport for domestic flights is the Bhiwani Airport, whereas the nearest airport for international flights is the Indira Gandhi International Airport in New Delhi.
Some other airports available in its vicinity are Sahnewal Airport, Chandigarh International Airport, Shimla Airport, and Jaipur International Airport. Therefore Hisar's location at the centre of these urban agglomerates has largely contributed to commercial convenience.
Flourishing Agriculture and Industrial Sector
Hisar has an agrarian and industrial economy. It has a total of 225 units of agro-based industries with hundred other established industries in the allied agricultural sector. Agriculture in the city has the highest investment of ₹4,925 lakh. Other than agriculture, the wood/wooden-based craftsmanship businesses, textile and petro products are also prevalent in Hisar.
Some large-scale industrial units in and around Hisar are Hisar Metal Industries Limited, Jindal Industries Limited, Hisar Spinning Mills Limited, Indovax Pvt. Ltd., etc. Recent trends suggest that the prospects for computer hardware, mobile repair, and electrical appliance services are on the rise. Small and micro-scale businesses may consider setting up sheet metal items, readymade garments and battery businesses.
Interestingly, certain regions of Hisar have favourable climates and geological features to support the cultivation of herbal plants. These are utilised for manufacturing medicines and thereafter, exported to various parts of India. Hisar is also known to export processed food to nearby cities and states. This means that there is scope for the establishment of food processing units and dairy product businesses is quite lucrative.
Commercial Real Estate Investment Opportunities in Hisar
Here are some prominent localities in Hisar that you can consider for commercial real estate investment:
Sector 9 is one of the most demanding localities among commercial real estate investors. The place is known to cater to all industrial requirements like accessibility to nearby Raipur Railway Station, Hisar Junction and NH-52. Furthermore, the location has seamless water and electricity supply ensuring that your business operations are not hindered.
There are plenty of retail shops and showrooms including corporate office spaces available in the area. The average price of commercial properties in Sector 9 is around ₹1.68 crore.
Neoli Kalan is one of the prominent localities in Hisar known for its high profitability and affordable agricultural and commercial plots. The irrigation facilities and highway connectivity make it perfect for commercial real estate. Furthermore, the locality offers basic commercial amenities like access to government banks and ATMs.
The average price of commercial properties in Neoli Kalan is ₹1.5 crore.
Things to Consider before Investing in a Commercial Property in Hisar
Here are things that you must consider before investing in a commercial real estate in Hisar:
Research About the Prevailing Industries
Every city has its own distinct geographical and infrastructural features which may not be compatible with every industry. For example, Hisar has an agrarian and heavy industry-based economy. Therefore, investing in allied businesses to support the ongoing large-scale industries or setting up agro-related businesses will likely prove to be lucrative.
Hence, make sure to check the sustaining industries in the region and if it matches your commercial requirements before investing in commercial real estate.
Blindly finalising a commercial real estate deal may not be a good idea. If you are purchasing a pre-owned commercial property make sure to check the condition of the structure first. This is because degrading structures often depreciate the market price of commercial real estate. Even if you are purchasing a new commercial plot, make sure that the price of the real estate is as per the amenities and infrastructure offered by the locality.
You may hire professionals to help you analyse the market price and if you are paying a justified capital to the seller.
Real Estate Regulatory Authority (RERA) is a statutory body under the Real Estate (Regulation and Development) Act, 2016. It promotes transparency in the real estate industry by profiling builders based on their portfolios.
This can help you sort out legitimate builders, whom you can trust to build your commercial real estate. Visit Haryana's official RERA portal to verify your builder's authenticity.
Stamp Duty in Hisar
The stamp duty rates in Hisar are as follows:
Property Owner
Stamp Duty Rates
Urban
Rural
Male
7%
5%
Female
5%
3%
Joint
6%
4%
Registration charges in Hisar
Follow the table below to find the registration charges in Hisar as per property value:
| | |
| --- | --- |
| Property Values | Applicable Registration Charges |
| =< ₹50,000 | ₹100 |
| ₹50,001 to ₹5 lakh | ₹1,000 |
| ₹5 lakh to ₹10 lakh | ₹5,000 |
| ₹10 lakh to ₹20 lakh | ₹10,000 |
| ₹20 lakh to ₹25 lakh | ₹12,000 |
| ₹25 lakh | ₹15,000 |
| ₹25 lakh to ₹40 lakh | ₹20,000 |
| ₹40 lakh to ₹50 lakh | ₹25,000 |
| ₹50 lakh to ₹60 lakh | ₹30,000 |
| ₹60 lakh to ₹70 lakh | ₹35,000 |
| ₹70 lakh to ₹80 lakh | ₹40,000 |
| ₹80 lakh to ₹90 lakh | ₹45,000 |
| =>₹90 lakh | ₹50,000 |
Hisar Commercial Real Estate Sector: What's the Forecast?
As stated before, the construction of Hisar Airport is underway and is expected to commence operations in March 2023. The project includes the development and widening of runways and parking spots, which is expected to facilitate efficient transit. The airport will also support international flights through terminal 2.
Several roadway developmental projects like the allotment of 5 acres of land for widening of Datta to Lohari Rago roadway, development of a new bypass road at Narnaud, etc have been proposed by the government.
The Indian Railways has initiated redevelopment and upgradation projects for 1,275 Railway Stations spread throughout the country. In Haryana, 29 railway stations including the one at Hisar will be upgraded. The project aims to modernise existing infrastructure and cater to passenger comfort.
Lastly, the Haryana Government has been tirelessly working on promoting the state as one of the leading investment destinations in India. Therefore, several industrial developmental projects were undertaken in various parts of Haryana. This includes Hisar's Integrated Aviation Hub and Integrated Manufacturing Cluster. This indicates a progressive commercial outlook.
With the ongoing projects and Government's efforts to uplift Hisar's commercial infrastructure, this can be a perfect time to invest in commercial real estate in this city. The real estate sector will likely grow rapidly in the coming years and fetch good returns for investors.
Commercial Real Estate vs Other Asset Classes
The section below details the differences between commercial real estate and other asset classes.
Commercial Real Estate vs Gold
Gold offers comparatively lower returns compared to commercial real estate. However, commercial properties are subject to price depreciation, whereas gold prices are comparatively constant. Therefore, gold can be considered a safer investment option. Moreover, gold investments carry high liquidity and are far more convenient to sell and purchase.
In contrast, commercial real estate can earn passive income through renting or leasing, which is absent in the case of gold.
Commercial Real Estate vs Bonds
Bonds are fixed-income securities issued by corporations against loans availed from the general public. Issuers are obligated to pay fixed interest on these debt securities, which makes them a relatively low-risk investment. Bonds have a high liquidity rate and are much easier to buy or purchase through they offer fewer returns than commercial real estate.
Do you want to invest in top-quality bonds and earn a stable income? Check out our services and the carefully curated bonds which can earn you interest of up to 11%.
Commercial Real Estate vs Residential Real Estate
Commercial real estate is more profitable than residential real estate considering the higher rental income generated. On the other hand, residential real estate can get you many tax benefits, which are not available with commercial real estate. Residential properties also carry fewer risks and buyers are relatively easy to find.
Commercial Real Estate vs Mutual Funds and Stocks
As per their historical data, mutual funds and stocks have outperformed every other asset class when it comes to returns. However, equity investments are subjected to high market risks and may incur heavy losses. In contrast, commercial real estate is a far safer asset class and does not require rigorous market research.
The table below provides a more lucid comparison of commercial real estate and other asset classes
| | | | | | |
| --- | --- | --- | --- | --- | --- |
| Parameters | Commercial Real Estate | Stocks & Mutual Funds | Residential Real Estate | Bonds | Gold |
| Returns | High | High | Moderate | Moderate | Moderate |
| Liquidity | Low | High | Low | Moderate | High |
| Risk | Low | High | Low | Moderate | Low |
| Volatility | Low | High | Low | Low | Low |
| Ticket Size | High | Varies | High | Varies | Low |
Steps to invest in Commercial Real Estate in Hisar
Here's a simplified list of steps that you need to follow to start investing in commercial real estate in Hisar:
Step 1: Allocate a suitable budget to purchase commercial real estate considering your finances and the type of commercial property you would like to invest in.
Step 2: Shortlist some promising commercial real estate in localities offering ample basic commercial amenities and infrastructure.
Step 3: Sort out a commercial plot that best suits your requirements and verify if the business can sustain itself in that locality. You may hire a professional land surveyor to determine the true market price of the property.
Step 4: Once you have finalised a commercial plot, prepare all the required documents that you will need to present during documentation.
Step 5: Hire a legal assistant to proceed through the documentation and formalities to avoid any discrepancies or disputes related to the contract.
Step 6: Once you have completed the legal formalities, pay for the property in addition to the liable taxes and professional fees.
Step 7: Once the property is registered in your name, get it insured to financially cover yourself from any financial losses that may happen due to a mishap.
Final Words
Hisar has earned a name in the commercial and industrial sectors, for the availability of high-prospect commercial plots. Some of the prominent names like Jindal Stainless Limited have put their money in the region for industrial activities.
Furthermore, the thriving agricultural sector in the city has attracted several commercial real estate investors to set up businesses catering to agricultural needs and allied services. Therefore, this city offers all commercial amenities and infrastructure to sustain all large, medium, small, and micro-scale businesses.
Frequently Asked Questions
Are there any tax deductions applicable for commercial real estate?
When you purchase commercial real estate, the capital spent on purchasing equipment and raw materials and the cost of repairs/renovations can be claimed as tax deductions of up to 30%. Furthermore, investing in fixed assets with depreciating value can lower your overall asset value, eventually lowering liable taxes, up to some extent.
Is it mandatory to check the authenticity of a builder through RERA?
As per the Government's requirements, every builder/developer must register themselves to the RERA portal before initiating any project. This is for the benefit and interest of the real estate investors, as it can help them verify the builder's legitimacy, and if the project is undertaken by trusted professionals.
What is a factor cost?
Factor cost is the total capital invested in various factors of production including the total cost of material consumed and the services.
What is the factor cost of Hisar?
The factor cost recorded by Hisar as per 2011-2012 reports was ₹88,759.