Commercial Real Estate Investment in Firozabad
9 min read • Updated 11 May 2023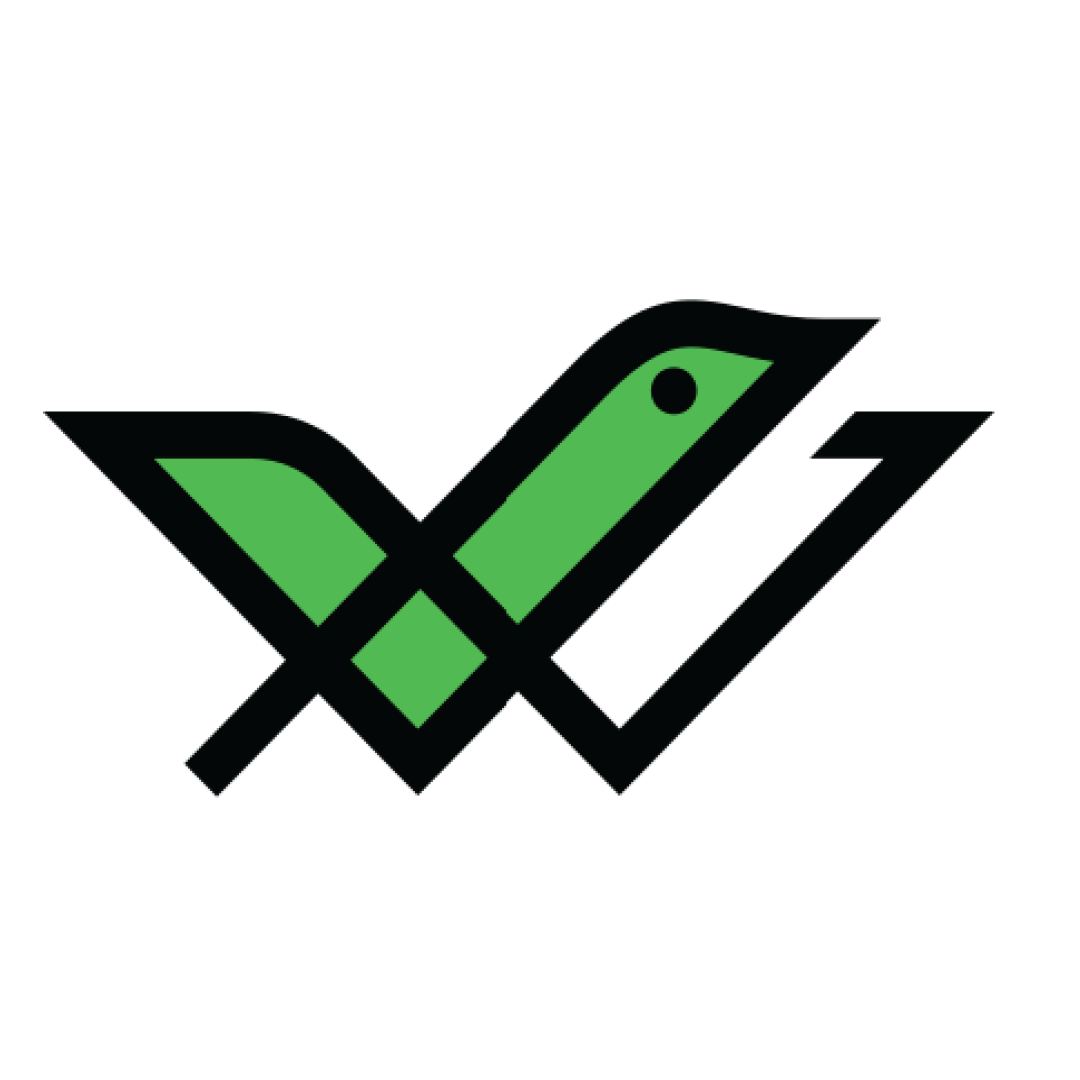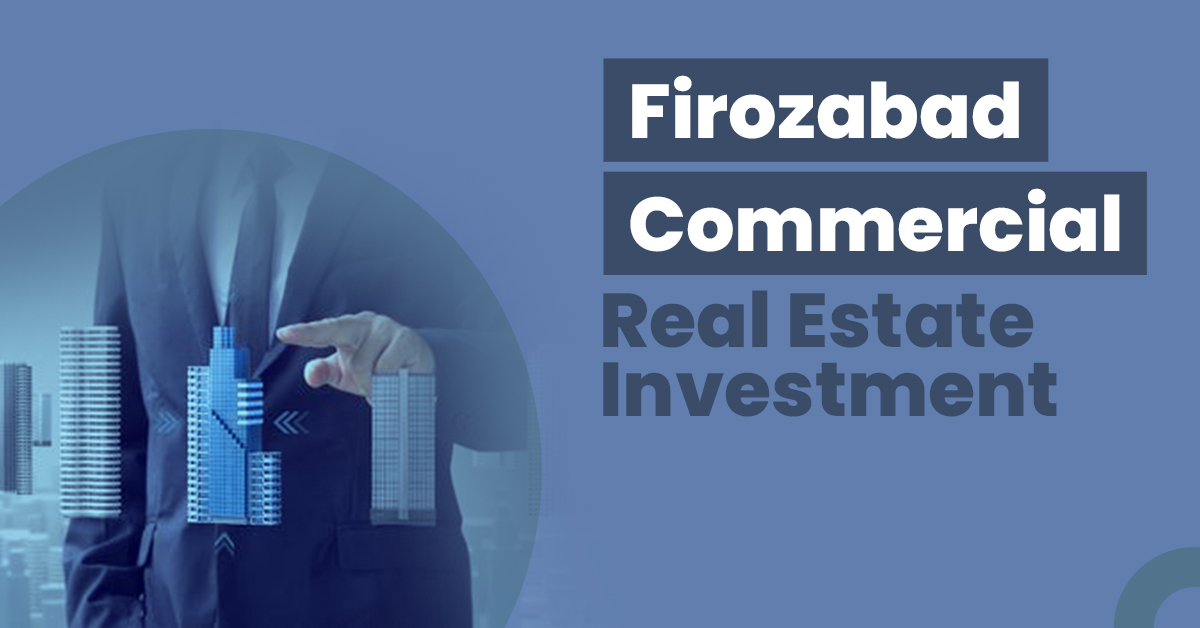 Firozabad is a major city in Uttar Pradesh near Agra. With over 500 industrial units, this city holds the leading position in India's glassmaking industry. Excellent quality bangles and other glass decors from here are in high demand in India and worldwide. Owing to social media, the demand for these glass items is growing as more and more people are learning about glass handicrafts.
To meet this demand, the UP government is taking initiative to roll in more investors to the glass business. The government has offered 400 acres of land to foreign investors to contribute to the growth of this local business.
Firozabad attracts many people from all over the country for its rich cultural heritage and famous glasswork and handicrafts. Moreover, its proximity to Agra and Delhi makes it a great location to set up businesses. There are many other sectors wherein investors can fetch higher returns by investing in commercial properties.
Keep reading to know about the benefits of investing in commercial real estate in Firozabad.
Top Reasons to Invest in Firozabad Real Estate
Here are a few reasons to consider investing in commercial real estate in Firozabad.
Firozabad is famous for manufacturing and trading several glass items in India and beyond. The glass products range from dainty glass bangles to lamps and chandeliers. The glass industry also plays a pivotal role in developing tourism in this city. There are innumerable big and small shops selling glass items to locals and tourists throughout the year.
Furthermore, these handcrafted glass items are transported abroad to countries like France, the UK, the USA, Spain, Dubai, Australia, Kuwait, and Hong Kong.
Firozabad is located at a convenient location near the national capital Delhi and just 40 km from Agra. The nearest airport is Agra Airport, which allows for both domestic and international flights.
The city has well-maintained transportation facilities for locals and tourists. For commuting within the city, there are options like buses, auto rickshaws, and cabs. Furthermore, its strategic location makes accessibility from other cities like Jaipur, Kurawali, Ghaziabad, Noida, and New Delhi quite convenient.
This enhances the scope of intercity travel and tourism businesses in Firozabad. Also, seamless train and airway connectivity allow the export of manufactured goods from Firozabad to other states quickly.
Commercial Real Estate Investment Opportunities in Firozabad
Here are a few places you can invest in commercial properties in Firozabad to earn high ROI.
This is a small town in Firozabad. It lies near Madhya Pradesh and New Delhi. Several interstate buses and trains commute from here to neighbouring cities of Rajasthan and Madhya Pradesh.
Its location attracts tourists wanting to explore Firozabad and indulge in shopping. Therefore, you can invest in entertainment hubs, restaurants, malls and hotels to benefit from local business activities. Property prices here can start from approximately ₹25 lakh.
Bypass Road is an 8.5 km road stretching in Firozabad city at a 2 km distance from the Firozabad Railway Station. As a lively commercial area, you can invest in properties like showrooms, hotel spaces, restaurants and cafes to earn substantial rental gains.
Property prices for rent on Bypass Road start from ₹1.2 lakhs per month.
Things to Consider before Buying a Commercial Property in Firozabad
Here are a few points you must consider before investing in commercial real estate in Firozabad.
The Real Estate (Regulation and Development) Act, 2016 mandates the formats of a statutory body to monitor accountability and transparency in the real estate sector. This led to the formation of Real Estate Regularity Authority bodies for every Indian state.
Every broker and builder of Firozabad must register their properties under the RERA portal on Uttar Pradesh's website. You can also check your shortlisted properties here to verify their authenticity.
Most tenants look for world-class amenities in commercial properties and are willing to pay the best prices for them. These amenities can include adequate parking, spacious offices, and fire extinguishing system, and well-functioning CCTV cameras among others. Investing in properties with such facilities helps align your tenants' business goals with yours.
Along with these, the façade of the property also plays a key role in attracting tenants.
If you are planning to invest in an under-construction building, consider knowing your builder's profile. You can research the builder's past projects and completion time. You can also cross-check the information provided by your builder by calling the investors of their previous works. This will help you know about the builder's credibility as tenants are likely to opt for buildings constructed by renowned builders.
Stamp Duty in Firozabad
Here are the stamp duty charges you must pay to purchase a commercial property in Firozabad.
| | |
| --- | --- |
| Category | Stamp Duty |
| Male | 7% |
| Female | 6% |
| Female + Female | 6% |
| Male + Male | 7% |
| Male + Female | 6.5% |
Registration Charges in Firozabad
The following table presents the registration charges for commercial real estate in Firozabad.
| | |
| --- | --- |
| Category | Registration Charges |
| Male | 1% |
| Female | 1% |
| Female + Female | 1% |
| Male + Male | 1% |
| Male + Female | 1% |
Firozabad Commercial Real Estate Sector: What's the Forecast?
Other than being an agricultural land, Firozabad is a leading producer and exporter of glass items. This commercial city has witnessed its economy grow beyond its primary sectors recently as a number of service-based industries have emerged.
Besides the glass industry, this city shelters a few IT companies, and automobile and web design industries. As a result, employment opportunities in Firozabad are growing, making it a great location for commercial real estate investments.
The State Government is taking steps to globally enhance this business by inaugurating 248 projects worth ₹269 crore. Chief Minister Yogi Adityanath has stated that his government plans to increase Firozabad's glass exports from ₹1,000 crore to ₹5,000 crore in coming years. This presents attractive opportunities for many industries.
You can tap into high rental gains by investing in commercial properties like offices, warehouses, restaurants, showrooms and hotels in Firozabad.
Commercial Real Estate vs Other Asset Classes
Let's take a look at the differences between commercial real estate and other asset classes regarding their returns on investments.
Commercial Real Estate vs Gold
You can plan only long term investments with commercial real estate. Meanwhile, gold is suitable for both long and short-term investments. Gold has a highly liquid market because buying and selling gold is easier than commercial properties. However, you can earn more returns from commercial properties than investing in gold.
Commercial Real Estate vs Residential Real Estate
Commercial real estate is more expensive than residential real estate. As a result, finding perfect tenants for the former takes a longer period. Also, owing to their expensive nature, commercial properties face more credit risk than residential ones. However, commercial real estate investments will fetch you more ROI.
Commercial Real Estate vs Bonds
Commercial real estate and bonds are excellent sources of passive income. However, bonds are more liquid than commercial real estate as buying and selling bonds is easy. Also, bonds carry lesser credit risk than commercial properties.
If you are planning to invest in bonds and earn decent returns with low risk visit our homepage. There you will find a list of bonds trending in the market. So, register now and start investing with zero hidden or additional charges.
Commercial Real Estate vs Stocks and Mutual Funds
The stock market is volatile; therefore, stocks and mutual funds come with huge credit risks. To invest here, you should have at least a basic knowledge of the marketplace. Owing to market fluctuations, you can earn huge gains or face massive losses here. Commercial real estate on the other hand is comparatively less risky and brings in decent ROI over time.
The table given below compares the above asset classes based on their liquidity, volatility, risks and ticket price.
| | | | | | |
| --- | --- | --- | --- | --- | --- |
| Parameters | Stocks & Mutual Funds | Commercial Real Estate | Residential Real Estate | Bonds | Gold |
| Returns | High | High | Moderate | Moderate | Moderate |
| Liquidity | High | Low | Low | Moderate | High |
| Risk | High | Low | Low | Moderate | Low |
| Volatility | High | Low | Low | Low | Low |
| Ticket Size | Varies | High | High | Varies | Low |
Steps to Invest in Commercial Real Estate in Firozabad
Here are a few steps you must follow to invest in commercial real estate in Firozabad:
Step 1: Finalise your budget to invest in commercial properties in Firozabad.
Step 2: Conduct thorough research on potential locations and properties to know about their opportunities to flourish in future.
Step 3: Shortlist a few commercial properties that fit your budget.
Step 4: Opt for on-site research to closely analyse the property, the area and the locality. Consider seeking help from a real estate advisor to know about prospects in the area.
Step 5: Finalise a commercial plot or property that suits your budget and investment goals.
Step 6: Check the authenticity of documents like the title deed, foundation certificate, and property assessment extract.
Step 7: Complete all payments to the seller and the formalities regarding stamp duty and registration charges to transfer the property under your name.
Step 8: You need to pay service fees to brokers or real estate consultants for availing of their services.
Step 9: Cover your newly purchased property with an insurance plan. This will safeguard you from any major financial loss in case of any damage to the property.
Final Words
As a city inching towards globalisation, Firozabad offers opportunities for real estate investors. However, you should understand your risk appetite and investment goals before you commit to the life-changing decision. Also, check if the location you are investing in will likely attract customers and thus, businesses as your tenants. When you do an on-site visit, assess the quality of construction to see if the property is worth the money.
Frequently Asked Questions
What are the major industrial sectors in Firozabad?
The major industries in Firozabad are glass manufacturing, automobile, export, web designing, IT, tourism and agriculture. Glass manufacturing and export is the leading industry here.
What is a Sale Deed?
A sales deed is an important document that acts as evidence of the transfer of ownership from a seller to the buyer of the property. This document is also referred to as a conveyance deed or final deed.
What is an Encumbrance Certificate?
An Encumbrance Certificate is a legal document that acts as proof that the land is free from any legal or financial bindings. It records all the land details, terms of ownership and documentation about legal and monetary liabilities.
What are the types of commercial properties I can invest in Firozabad?
You can invest in commercial properties like warehouses, retail stores, showrooms, hotels, restaurant spaces and commercial plots in Firozabad.