Commercial Real Estate Investment in Bhilai
9 min read • Updated 11 May 2023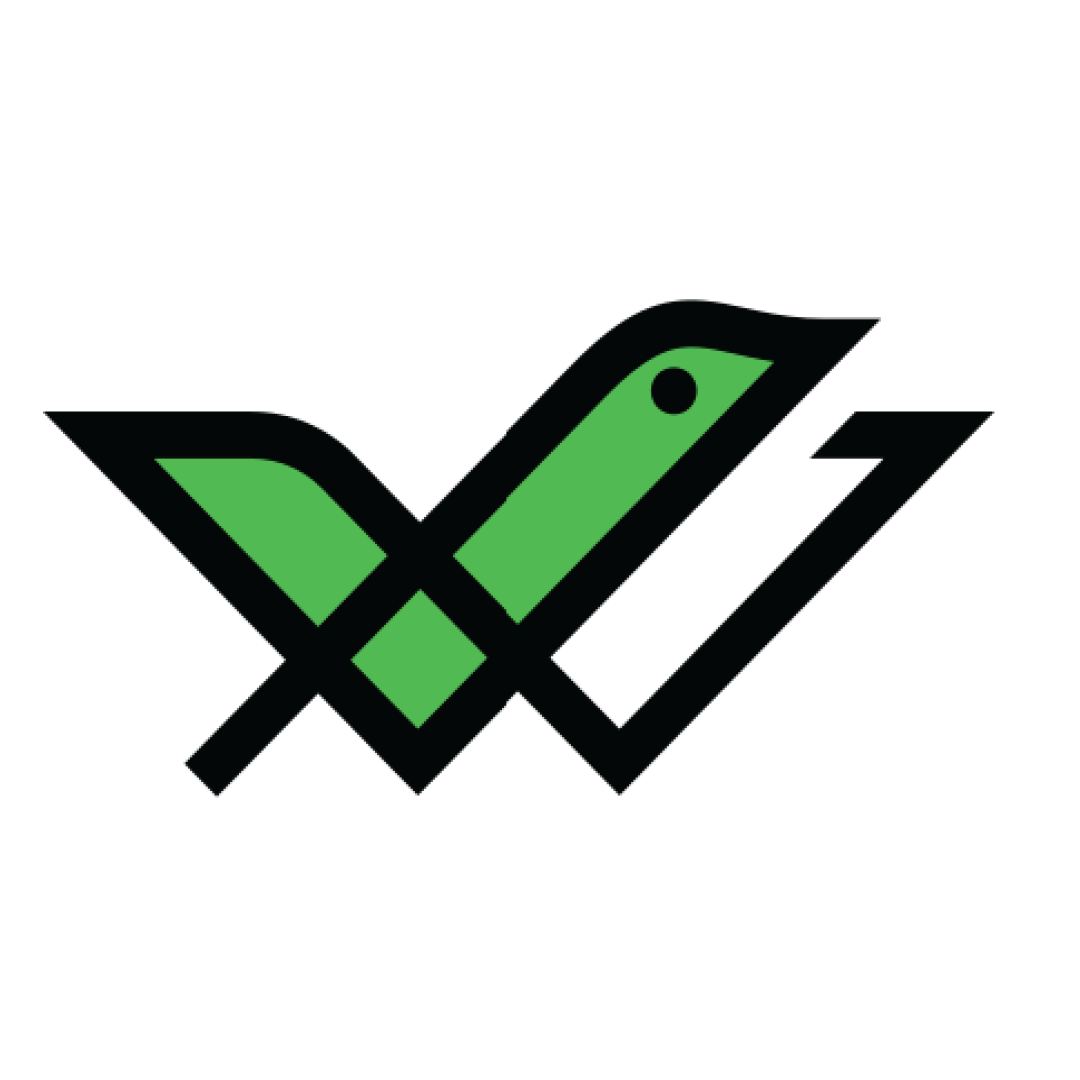 Bhilai is a city in the Durg district of Chhattisgarh, in the eastern part of central India. It is also the state's 2nd largest urban city after Raipur. This city is known for its flourishing iron and steel industries, which include, the Bhilai Steel Plant (BSP), producer of the world's longest single-piece steel rail.
The astounding contribution of Bhilai to India's and Chattisgarh's economy has earned it the title of "Steel City of Central India". Apart from the iron and steel industries, Bhilai is also known for its abundant availability of minerals and natural resources like iron ore, dolomite, manganese, graphite, etc.
In addition, the city has numerous emerging industries like cement manufacturing, mining, IT, heavy machinery, textile, and chemical industries. These factors make Bhilai a preferred destination for setting up new businesses in Chhattisgarh. As a result, the commercial real estate sector in this city keeps growing.
The section below discusses the commercial opportunities available in the city of Bhilai.
Top Reasons to Invest in Bhilai Real Estate
Some of the most prominent factors that can make commercial real estate in Bhilai a lucrative investment are listed below.
The city of Bhilai is home to Bhilai Steel Plant, India's largest producer of rails and other heavy structural steel parts. Furthermore, the abundant availability of mineral and natural resources attracts several large-scale, medium-scale, and micro-scale industries.
Being a large urban area, Bhilai offers adequate skilled labour and proper connectivity to all major cities in India and the state. As a result, many new industrial and business units are established in this city. Some prominent industries in Bhilai are Bhilai Steel Plant, Bhilai Engineering Corporation, Simplex Casting Ltd., JP Cement, etc.
Bhilai has proper air, road, and railway connectivity to major cities in India. This city has one of the best township plans in the country, known for its broad and well-maintained roads. Bhilai has access to NH- 6, and NH- 53 connecting it to Ahmedabad and other western states.
The Bhilai Railway Station has 4 platforms halting over 29 trains connecting Chapra, Nagpur, Puri, Shalimar, Vishakhapatnam, etc.
Although the city does not have its own airport, the nearest airport, Mana Airport, is just 45 mins away from the city centre in Raipur. The airport was awarded the "Best Airport of the Country under the non-metro category" by the Union Ministry of Tourism. It provides flights to Ahmedabad, Chennai, Delhi, Chandigarh, Indore, and Hyderabad.
Commercial Real Estate Investment Opportunities in Bhilai
Given below are some of the best localities in Bhilai to consider for commercial real estate investment.
Junwani is a famous locality in Bhilai which holds the potential to cater to high-demand commercial real estate. It is well connected to the rest of the city through NH- 53.
The locality lies close to the Durg Railway Junction and Bhilai-Nagar Railway Station. Furthermore, it has access to Parri Nala and Kulhan rivers which can satisfy water requirements for heavy industries.
The cost of commercial real estate in Junwani is from ₹1,858 to ₹3,500 per square foot.
Risali is a well-known locality in Bhilai, known for its connectivity to surroundings like Dhanore, Umarpoti, Maroda, Purai, etc. Furthermore, the Maroda Dalli Rajhara Rail Line is used for the transportation of iron ore for the Bhilai Steel Plant. The majority of the land is allotted for steel plants.
Therefore, the locality is desirable for setting up fully equipped industrial and commercial units for mining ventures and subsidiary industries.
Commercial real estate prices in Risali may cost from ₹1,696 to ₹8,181 per square foot.
Things to Consider before Investing in a Commercial Property in Bhilai
The following are the factors you must consider before investing in commercial real estate in Bhilai.
Industrial Development and Prospects
Purchasing commercial real estate can be a hectic task. One has to properly analyse the land and the amenities available which would facilitate a smooth workflow. Furthermore, one must also calculate how much a business or industry can earn profits out of the location in the coming days.
Office Space Renting Opportunities
Bhilai is a growing industrial and IT hub, this opens the door to rent real estate for commercial spaces to trading, mining, and IT companies. Therefore, this can generate lump-sum passive income opportunities for investors.
These opportunities are limited to cities with high industrial prospects. Therefore, one must check for the demand for office spaces in a city before purchasing commercial real estate to generate passive income.
The Real Estate Regulatory Authority(RERA) is a governing body framed under the Real Estate (Regulation and Development) Act 2016. Before purchasing any real estate, you must check for the RERA authentication which shows all legitimate brokers and real estate projects, to eliminate any discrepancies or disputes related to the property.
You may refer to Chattisgarh RERA Portal to verify the broker and the real estate's authenticity.
Stamp Duty in Bhilai
The following are the stamp duty in Bhilai:
| | |
| --- | --- |
| Gender | Stamp Duty Charges |
| Men | 5% |
| Women | 4% |
| Joint (Men and women) | 4% |
Registration charges in Bhilai
Following are the registration charges in Bhilai:
| | |
| --- | --- |
| Gender | Registration Charges |
| Men | 4% |
| Women | 4% |
| Joint (Men and women) | 4% |
Bhilai Commercial Real Estate Sector: What's the Forecast?
As mentioned before Bhilai is a high-demand area for setting up new industries and commercial units. In recent years, its real estate demand has increased further as this city has witnessed infrastructural development. Here are some noteworthy projects which are expected to boost the commercial returns and opportunities of the city.
The Steel Authority of India Limited (SAIL) has set up a new Universal Rail Mill (URM) costing around ₹1,200 crore. Having a capacity of 1.2 million tonnes per annum, the URM aims to upgrade and equip the Bhilai Steel Plant with modern machinery and tools.
Furthermore, to encourage the establishment of IT industries, the Government has launched the Next Generation Incubation Scheme (NGIS), which aims to uplift the indigenous software companies in India and introduce them to international platforms. The NGIS will be launched in 12 locations including Bhilai and aims to incentivize 300 startups over 3 years in a budget outlay of ₹95 crore.
Student accommodations in Bhilai are also in great demand as it holds some of the most prestigious institutions like IIT Bhilai, Christian College of Engineering and Technology, Rungta College of Engineering, etc. This increases the demand for commercial space for coaching centres and hostels in Bhilai.
All of the above factors indicate that the commercial real estate sector will continue growing in the coming years. As such investors willing to rent out their properties can generate large and consistent passive income.
Commercial Real Estate vs Other Asset Classes
Following are some differences between commercial real estate and other asset classes:
Commercial Real Estate vs Gold
Gold has higher liquidity than commercial real estate. However, commercial real estate yields higher returns and can provide passive income through renting. Commercial real estate is favourable for long-term investments, whereas golds are suitable for both short and long-term investments.
Commercial Real Estate vs Bonds
It takes time to find suitable buyers or tenants for a commercial property. In contrast, bonds can easily be sold and purchased; therefore, they have higher liquidity compared to commercial real estate. Furthermore, bonds are more secure. However, commercial real estate offers larger returns in comparison.
Commercial real Estate vs Residential Real Estate
Commercial real estate is comparatively more expensive than residential real estate. Therefore, the former yields higher returns than the latter. However, it carries higher credit risk than residential real estate due to its higher market prices.
Commercial Real Estate vs Mutual Funds & Stocks
Mutual Funds and stocks are subject to market risks and therefore, are volatile. On the other hand, commercial real estate involves fewer risks and caters to investors looking for stable returns. However, stocks and mutual funds can earn higher returns than commercial real estate.
The table below provides an easily comprehensible comparison of commercial real estate and other asset classes based on various parameters.
| | | | | | |
| --- | --- | --- | --- | --- | --- |
| Parameters | Commercial Real Estate | Stocks and Mutual Funds | Gold | Residential Real estate | Bonds |
| Returns | High | High | Moderate | Moderate | Moderate |
| Liquidity | Low | High | High | Low | Moderate |
| Risk | Low | High | Low | Low | Moderate |
| Volatility | Low | High | Low | Low | Low |
| Ticket price | High | Varies | Low | High | Varies |
Are you looking for a safe investment instrument that can earn you 9% to 11% interest? You may check out the top-rated bonds on our homepage.
Steps to invest in Commercial Real Estate in Bhilai
Following are the steps to start investing in commercial real estate in Bhilai:
Step 1: Allocate a suitable budget for the commercial real estate you wish to purchase.
Step 2: Shortlist a few sites based on the location, amenities offered, etc.
Step 3: Visit the site and conduct a thorough inspection to choose the most suitable real estate. You may appoint a professional land evaluator for the same.
Step 4: Properly analyse the real estate documents and the builder. You may refer to the RERA portal of the respective state to check for its legitimacy.
Step 5: It is always advised to consult a legal assistant to proceed through the documentation process to eliminate discrepancies and contract loopholes.
Step 6: Pay for the stamp duty, registration charges, and professional assistance fees.
Step 7: Get the property insured to safeguard it from any future damage.
Final Word
Bhilai has already registered its name as one of the most significant industrial and mining hubs of India. The city has abundant natural resources which have always encouraged the growth of heavy industries. In addition, the city invites industries of various scales from large to micro, to establish their businesses.
The active involvement of the government to further strengthen Bhilai's industrial infrastructure, make it a smart option for commercial real estate investments.
Frequently Asked Questions
What is the literacy rate of Bhilai?
The literacy rate in Bhilai is 86.63%, out of which male literacy is 92.22%, whereas female literacy is 80.71%.
How many Industries are there in Bhilai?
There are over 594 industries in Bhilai. These industries include iron and steel industries, forging industries, civil and mechanical industries, chemical industries, etc.
Is it safe to invest in commercial real estate?
It is safe to invest in commercial real estate. However, future prices may depend on the location, amenities like roadway connectivity and affordable labour availability decide a company's prospect value.
What is stamp duty?
Stamp duty is a legal tax that has to be paid to the State Government to validate property transactions. Stamp duties vary as per the location.