Commercial Real Estate Investment in Bellary
11 min read • Updated 11 May 2023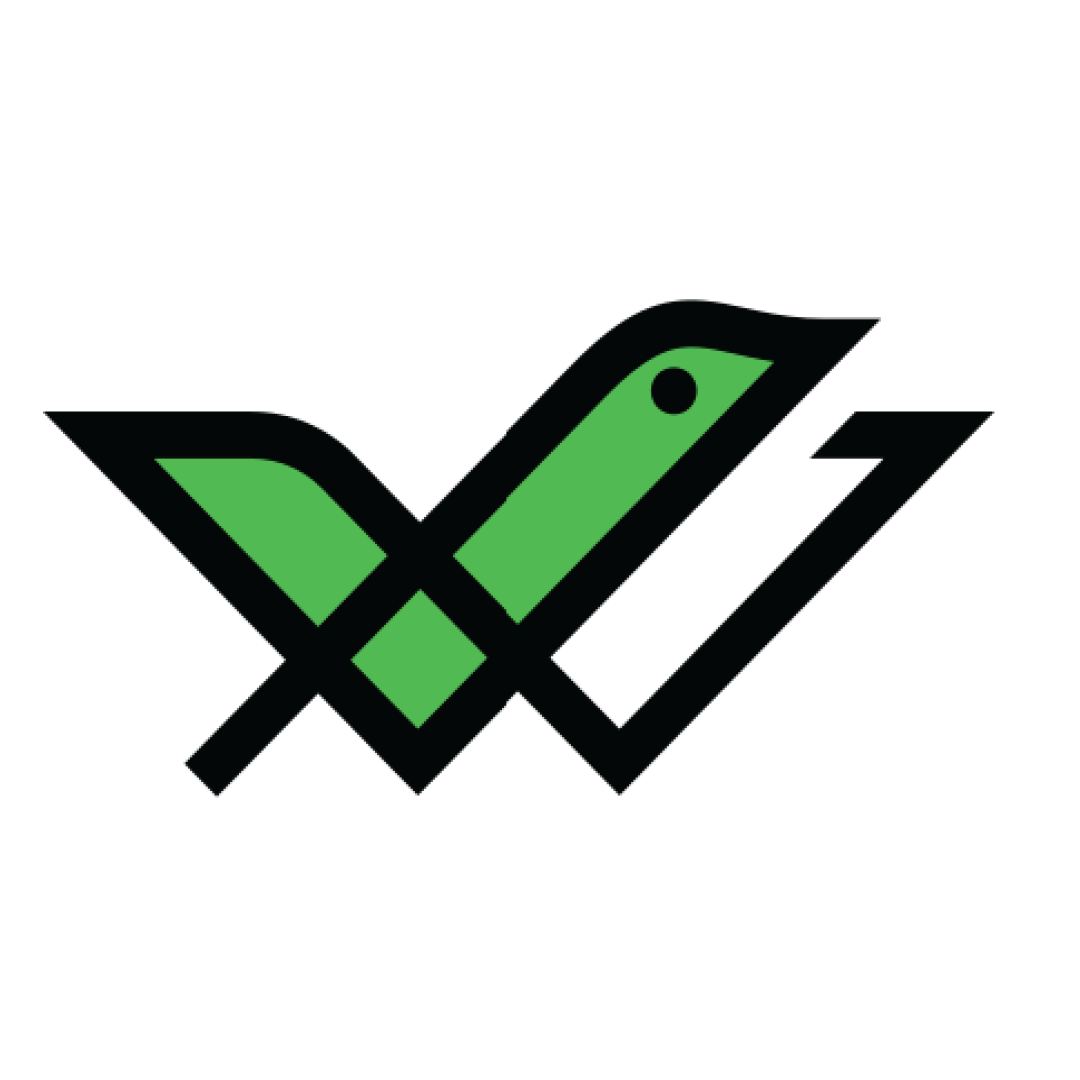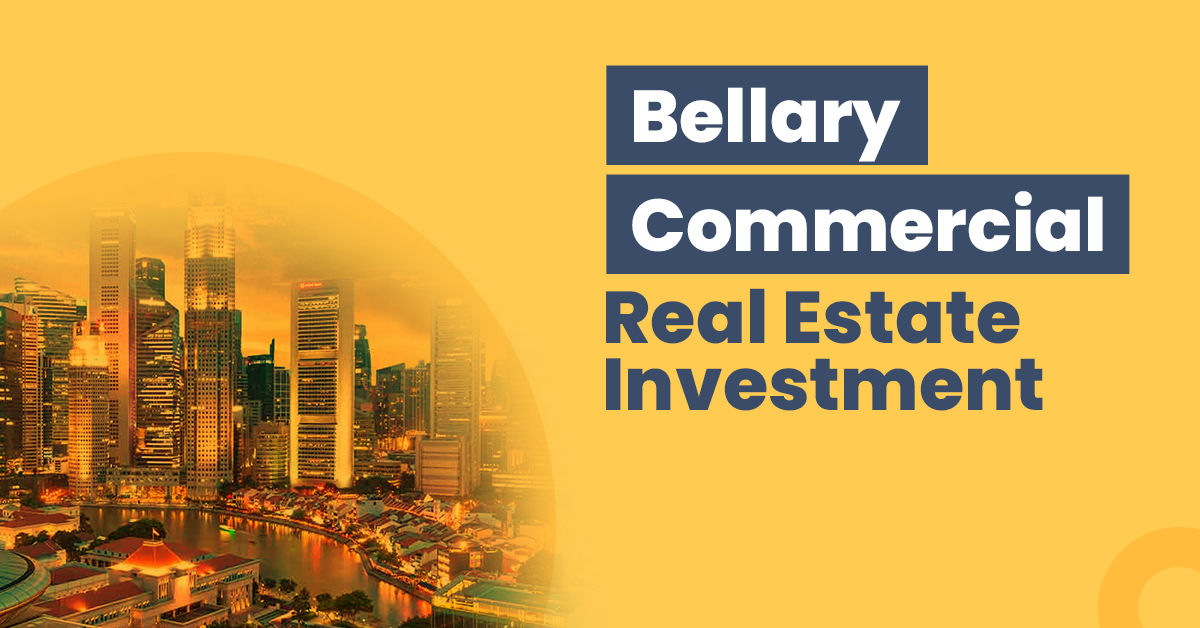 Bellary, also spelt as Bellari, is situated in the eastern part of Karnataka state. It is located 55 km from the Tungabhadra reservoir, which facilitates the agricultural prosperity of the region.
Bellary is a major industrial and commercial city. This region is rich in metallic and non-metallic ores and therefore, home to several heavy industries. Apart from that, it also has a major cotton-processing and garment-manufacturing sector. Bellary also supports a major tourism industry. Facilitating the rapid commercial development in this city is the fact that it is a major rail and road centre of communication in Karnataka.
The Gross District Domestic Product in Bellary is ₹52,28,290 lakh for 2019-2020. The per capita income of this city is ₹1,73,529. Bellary is a city blessed with natural resources that ensures its financial growth in the future. That is why commercial real estate investments are becoming quite popular in this city.
Read the following sections to learn about the best real estate investment opportunities in Bellary.
Top Reasons to Invest in Bellary Real Estate
Some of the significant reasons why Bellary is an attractive destination for commercial real estate investment are given here:
The Bellary region is rich in minerals which contribute largely to the economic prosperity of this city. This city is rich in both metallic and non-metallic ores, including iron ore, manganese ore, gold, copper, lead, clay, dolomite, asbestos, limestone, sandstone, quartz, granite and soapstone.
This city has 25% of India's iron ore reserves. As a result, there are numerous publicly-owned and private mining companies in this city.
Apart from the mining industry, which has contributed largely to the economy of this city, there are several heavy industries in this city. This city is home to the JSW Steel Plant, which is the second-largest private-sector steel company.
Industrialists and the government are jointly working towards making this city the steel hub of this country. Some of the other steel tycoons in this city are Bellary Steels and Alloys Limited (BASAL), Shatavahana Ispat and Navakarnataka Steels.
Cotton and Textile Manufacturing
Other than the steel industry, this city also is famous for its cotton processing and textile industries. This city has innumerable cotton-ginning, spinning and weaving plants.
The garment manufacturing industry, dating back to the 1st World War period, remains a significant contributor to this Bellary's economy. This city is also known for its branded and unbranded garments. Some of the garment manufacturing companies in this city belong to brands like Podium, Walker and Point Blank.
Bellary has numerous temples and religious sites which have led to the development of a major tourism industry in this city. Visitors frequent places like the famous Bellary Fort of Tippu Sultan, Ballari Hills, Bellary Zoo, Kaategudda Park, etc. Apart from that, there are also several Neolithic archaeological sites of interest for the visitor, like Sanganakallu, Tekkalakote, Hiregudda and Budhihal.
Commercial Real Estate Investment Opportunities in Bellary
Here are some of the major commercial localities in Bellary where you can invest in real estate:
Gandhi Nagar is an important commercial locality in Bellary. This area has 53 bus stops from which different privately and publicly owned buses link this area to other areas of this city as well as nearby towns and cities in this country.
This area also has basic infrastructures like healthcare and banking facilities. Some hospitals here are Sanjeevani Hospital, Dr Rakesh Shavi Hospital, Bharat Kumar Hospital and Sri Sai Hospital.
Adding to the commercial vibrancy of this area are numerous malls and shopping plazas, which can accommodate different commercial enterprises. Some of the shopping malls in this locality are Shri Lakshmi Super Market, Reddy Complex, Sri Saila Complex, Sreenivasa Complex, SLV Plaza and V Mart.
Prices of commercial properties in Gandhi Nagar range from ₹1.28 crore to ₹3.99 crore.
Hosapete is another commercial locality where you can find numerous commercial real estate investment opportunities.
Apart from having excellent transportation facilities, Hosapete also has sufficient infrastructural facilities like banks and hospitals. As a result, there are a lot of commercial enterprises in this locality. For instance, there are 37 shopping plazas in Hosapete.
Furthermore, this area has numerous restaurants like SK Bar and Restaurant, Hotel Noor Vegetarian Restaurant and Temptations. The growth of commercial facilities in this locality indicates its popularity and the chances for high returns from commercial real estate.
Commercial property prices in Hosapete range from ₹20 lakh to ₹85 lakh.
Things to Consider before Buying a Commercial Property in Bellary
Before you invest in a commercial real estate in Bellary, ensure to keep the following points in consideration:
Finalise your budget and price range. This will help you to narrow down your search criteria based on property prices.
For calculating your budget, take into account your income and expenditure. Also, include other assets and liabilities like your savings, investments, insurance policies and loan repayments to get an accurate estimate. Take into account the loan options that are available to you.
The quality and availability of amenities available in a locality play a pivotal role in discerning the value of the properties located there. A commercial property which is located near facilities like banking institutions and healthcare facilities is bound to have a higher resale value and rental potential.
Proximity to commercial establishments and other allied industries is another important factor which influences the value of a commercial property. Thus, always try to find a suitable property which has easy accessibility to requisite infrastructure and amenities.
Another factor affecting the value of a commercial property is the availability of transportation facilities. If a given property is located in an area which has easy access to different modes of transportation, it will have a higher resell value. Furthermore, it will also be easier to find tenants for such properties.
Under the Real Estate (Regulation and Development) Act, 2016, every state has a statutory body which is responsible for regulating the real estate sector. The Real Estate Regulatory Authority (RERA) is aimed at maintaining transparency and accountability in the real estate business and preventing property-related fraudulent activities.
Thus, before buying commercial real estate in Bellary, visit the Karnataka RERA website portal to check the authenticity of the property and its builder.
Stamp Duty in Bellary
Here are the stamp duty rates for commercial property in Bellary:
| | |
| --- | --- |
| Property Value | Stamp Duty Rate |
| Below ₹20 lakh | 2% |
| Between ₹21 lakh and ₹45 lakh | 3% |
| Above ₹45 lakh | 5% |
Stamp duty charges for commercial property in Karnataka are the same for men, women and joint owners.
Registration Charges in Bellary
Apart from the stamp duty, you also will have to pay the registration charges for becoming the legal owner of a property. In the table below, you will find the registration charges for a commercial property in Bellary:
| | |
| --- | --- |
| Property Value | Registration Charges |
| Below ₹20 lakh | 1% |
| Between ₹21 lakh and ₹45 lakh | 1% |
| Above ₹45 lakh | 1% |
The registration charges for commercial properties in Karnataka are also the same for men, women as well as joint owners.
Commercial Real Estate Sector in Bellary: What's the Forecast?
Bellary is slated to become a commercial hub in the coming years due to massive infrastructural growth.
There are plans to lay a new railway line which will increase the carrying capacity of iron ore from the Hospet-Bellary area. This project is estimated to cost around ₹3,749 crore. Apart from that there is also improvement in the communication facilities with the introduction of the Jio 5G network in Bellary.
Transport Minister and Bellary-in-charge B. Sriramulu has said that ₹1,946.04 crore has been collected for funding 1,242 development projects in this city. This includes projects for the improvement of drinking water facilities, healthcare, education institutions, irrigation and sanitation as well as women and child care.
Several investment plans in the industrial sector are underway. There is a proposal for the expansion of coal tar distillation and the addition of a carbon black plant in Sandur Taluk of this city. Moreover, a mini-integrated steel plant will be set up in Bellari by Sri Subramanya Sponge Iron and a bulk drug manufacturing unit will be established by Jayasaketh Chemicals.
As a result of this commercial demand, people from different parts of the country are investing in commercial properties in Bellary. The Karnataka Government is also encouraging investors to invest in commercial enterprises in this city. Thus, demand for commercial real estate is expected to grow rapidly in the upcoming decades.
Commercial Real Estate vs Other Asset Classes
Given here is a comparison between commercial real estate and other asset classes based on the advantages and disadvantages of investing in these asset classes:
Commercial Real Estate vs Gold
A commercial property can get you higher returns from capital appreciation as well as rental gains than investing in gold. However, gold has higher liquidity than commercial properties. Thus, you will get better returns if you make mid to long-term investments in commercial properties.
Commercial Real Estate vs Residential Real Estate
Commercial real estate can get you higher profits than residential properties. The rental price of commercial properties is also higher, contributing to their higher value. Furthermore, the demand for commercial properties is also higher, especially in the premium category.
Commercial Real Estate vs Stocks and Mutual Funds
Stocks can get you higher returns than commercial properties. However, commercial properties are a much safer form of investment. Stocks are high-risk investments and they are highly volatile, fluctuating based on market conditions.
Commercial Real Estate vs Bonds
Both commercial properties and bonds can get you stable profits. However, bonds have a lower credit risk than commercial real estate. Profits from commercial properties depend largely on timely lease payments. Furthermore, bonds have higher liquidity than commercial real estate.
If you are interested to explore and invest in the top-rated bonds in the market, register now on our platform. Start investing instantly at no additional charges or hidden costs.
Given in the table below is a comparison between the different asset classes based on their returns, liquidity, risk, volatility, and ticket size:
| | | | | | |
| --- | --- | --- | --- | --- | --- |
| Parameters | Residential Real Estate | Stocks & Mutual Funds | Gold | Residential Real Estate | Bonds |
| Returns | High | High | Moderate | Moderate | Moderate |
| Liquidity | Low | High | High | Low | Moderate |
| Risk | Low | High | Low | Low | Moderate |
| Volatility | Low | High | Low | Low | Low |
| Ticket Size | High | Varies | Low | High | Varies |
Steps to Invest in Commercial Real Estate in Bellary
Follow these steps to invest in commercial real estate in Bellary:
Step 1: Set up a budget based on your financial situation and goals.
Step 2: Search online for the best localities which are experiencing rapid development and have high rental potential.
Step 3: Select some properties and visit them to check their infrastructure and amenities such as hospitals and banking institutions. Also, consider the property's proximity to allied commercial enterprises.
Step 4: Choose a suitable commercial property and verify the ownership documents like the title deed, encumbrance certificate, letter of possession etc.
Step 5: Complete the payment procedure for the property.
Step 6: Pay the requisite stamp duty and registration charges to transfer the property legally in your name.
Step 7: Buy an insurance policy to protect your property financially.
Final Word
Often referred to as the "Steel City of South India" Bellary is the 2nd fastest-growing commercial city in Karnataka. Apart from mining and steel manufacturing, this city also supports other industries like textile manufacturing and tourism. It has some of the best infrastructural facilities which can support numerous new industrial ventures. That is why many investors consider purchasing commercial real estate in this city.
Frequently Asked Questions
What type of commercial property has the highest profitability?
The highest profits are rendered by those properties which are typically capable of accommodating the highest number of tenants. Such properties include student housing, office spaces, storage facilities, multifamily projects and mixed-use buildings.
What is REIT?
Real Estate Investment Trusts (REITs) are a portfolio of securities of large-scale real estate which are much similar to mutual funds. People can buy shares of these securities. An additional benefit is that REITs provide tax benefits and normally offer a higher yield to investors.
Are there any risks in investing in commercial real estate?
Yes, investing in commercial properties involves several risks. Some of the key risks of investing in this asset class are unfavourable locations, high maintenance costs, high vacancy rates and problematic tenants.
What are the languages spoken in Bellary?
Kannada is the administrative language of Bellary. Apart from that, Telugu and Dakhni languages are also spoken by a large section of the population. The people of this region also understand English and Hindi.