Commercial Real Estate Investment in Belgaum
11 min read • Updated 11 May 2023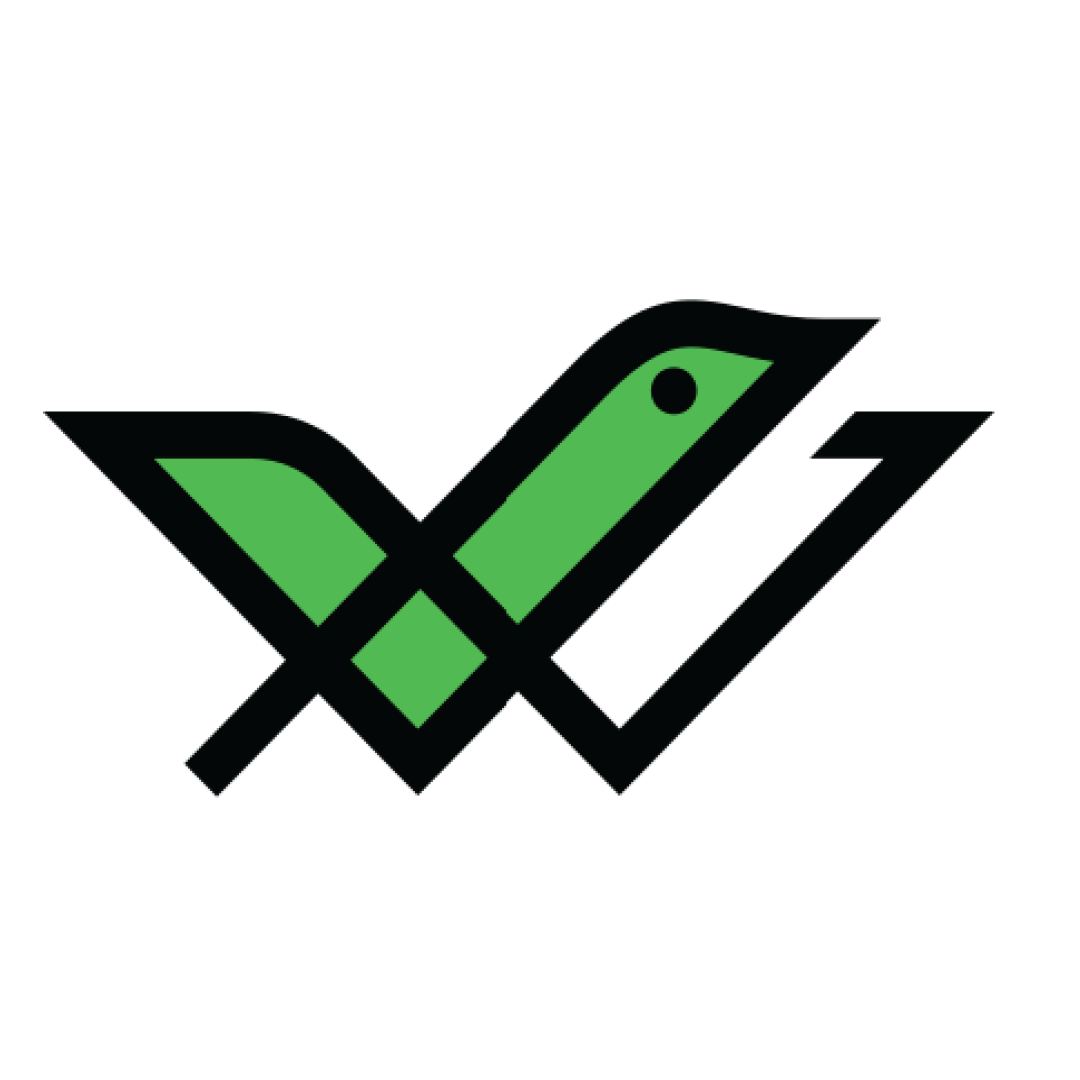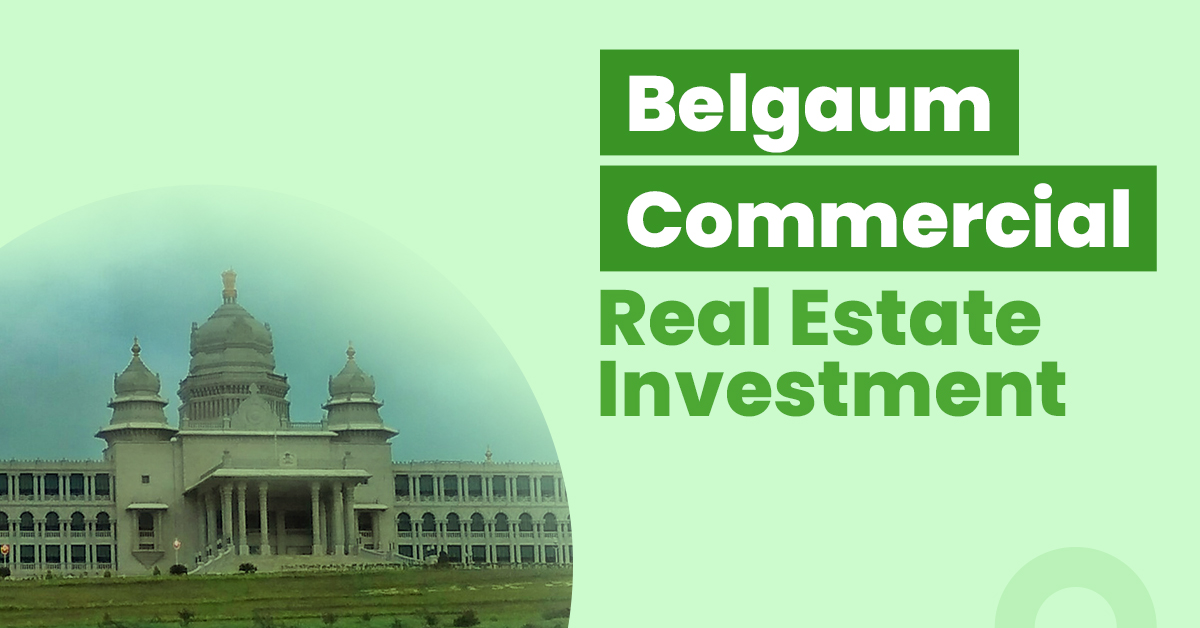 Belagavi, formerly known as Belgaum, is in North-western Karnataka and bound by 2 state borders on the west, Goa and Maharashtra. This city is known for its year-round pleasant, tropical climate with frequent downpours during the Monsoon season. In addition, Belgaum is referred to as Karnataka's second capital city and houses the Belagavi division and the district's administrative headquarters.
One of the early cities of Karnataka, Belgaum lies 500 km, 502 km, and 515 km from Mumbai, Bangalore, and Hyderabad respectively. This city is home to defence bodies, such as the Infantry School's Commando Training Wing and MLIRC (Maratha Light Infantry Regimental Centre).
Furthermore, Belgaum is a vital hub for academics and education. It consists of 3 law, 5 medical, 8 engineering, and 9 polytechnic institutions. Belgaum also houses numerous renowned universities of Karnataka, including VTU (Visvesvaraya Technological University), KLS (Karnatak Law Society), and KLE (Karnatak Lingayat Education Society).
Top Reasons to Invest in Belgaum Real Estate
Here are the top reasons to consider investing in Belgaum's real estate market:
Belgaum is a city that has a rapidly growing economy, driven by the growth of several industries including agriculture, livestock, fishing, mining, and woodwork. This city has rich deposits of minerals, such as Uranium and Bauxite. In addition to these, Belgaum is one of the major producers of sugar and milk in the state of Karnataka. Furthermore, 48% land area of Belgaum is dedicated to cultivation.
This city primarily trades with neighbours including Maharashtra, Pune, Goa, and Bangalore. All this growth has led to a high demand for housing and real estate in Belgaum. Thus, this city is a great investment opportunity for those who are looking to make a long-term investment.
Belgaum is home to India's very first Special Economic Zones (SEZ) in the field of aerospace engineering. The SEZ has a total of 6 industrial areas housing 16 industrial buildings. In addition, the Suvarna Karnataka Development Corridor proposes job openings for up to 30,000 people in Belgaum.
The government of Karnataka is heavily investing in improving Belgaum's infrastructure, including the construction of new highways and flyovers. This is bringing in more investors and businesses to the district, driving up the demand for real estate.
This city's tourism industry is fuelled by its assortment of historical sites that include ancient temples, tombs, forts, mosques, and more. Belgaum's most popular tourist hotspots include the Belgaum Fort, Kapileshwar and Siddeshwara Temples.
Apart from these, Belgaum is also known for its ideal location in the Western Ghat's foothills, making it a great destination for those who are seeking natural beauty. This city is home to stunning natural attractions filled with dense forests, rivers, and hills. Some popular natural tourist hotspots include the Jamboti Forest and the Ramtirth waterfalls.
Due to several flourishing industries, commercial properties are in high demand in the business sector of Belgaum. Ergo, with a large pool of potential renters, Belgaum's real estate market offers excellent potential for passive rental income.
Consequently, investors can expect a steady stream of rental income from their properties. Thus, purchasing these properties generate high returns on investment and provide a regular source of passive income via means of leasing or renting the property.
Commercial Real Estate Investment Opportunities in Belgaum
Individuals looking for commercial real estate investment opportunities in Belgaum can consider the following areas:
You can choose to invest in freehold commercial properties in Mahantesh Nagar at approximately ₹ 7,300 per square foot, near Kanbargi Road Touch. This area is close to markets, schools, hospitals, railway stations, etc. Mahantesh Nagar has nearby cities like Sadashiv Nagar, Nilaji, Mutaga, Mutennati, and Kalkhamb.
You also have the option to invest in freehold commercial properties in Auto Nagar, such as shops for sale, at about ₹ 9,200 per square foot. Nearby cities of this locality include Sonatti, Muchandi, Mutaga, and Kabalapur.
Investors may look into commercial properties in Vinayak Nagar for an estimated price of around ₹ 19,600 per square foot, near Hindalga Road. This area has nearby amenities such as supermarkets, schools, and hospitals. Furthermore, Vinayak Nagar is nearby to cities such as Ambewadi, Alatage, Benakanhalli, Mandoli, and Mannur.
Things to Consider Before Buying a Commercial Property in Belgaum
Before investing in a commercial property in Belgaum, it is crucial to consider the following factors that may affect the return on investment:
Connectivity is an important factor in influencing the demand and value of a commercial property. Invest in a property in a popular neighbourhood with convenient access to the rest of the city through major roads and public transportation.
An attractive location with easy access to the rest of the city and state will keep its value and provide significant earnings. To get the best prices, make sure the property is well-connected to the rest of the city via public transportation and enough road networks, as well as conveniently located near dense residential areas.
A property built by a well-known and skilled builder has a higher demand and brand value. Occupants usually select buildings associated with well-known developers, which can result in higher returns. As a result, before buying, it is critical to undertake a complete background check on the builder.
Individuals should also invest in houses built by experienced and well-known builders, as this makes the property more desirable to tenants. Conduct a thorough background check on the builder and learn about their completed projects and court cases before investing in an under-construction project.
Available Amenities & Infrastructure
Consider the accessibility of key amenities such as power and water, as well as the vicinity of an airport and train station, as well as the availability of critical facilities such as hospitals, police stations, and academic institutions, before acquiring a commercial property.
Properties with modern amenities and reliable infrastructure are in higher demand, and the infrastructure of the neighbourhood plays an important role in determining demand and value. Ensure that important services and basic infrastructure, such as well-maintained roads, water supply, backup power, and telecommunications, are nearby. The quality of a property's amenities and infrastructure has a direct impact on its demand.
As per the Real Estate Regulatory Authority (RERA) Act 2016, all the states in India, including union territories, must establish a RERA body under the respective state government's authority to oversee and promote real estate transactions. RERA fosters transparency and security in the real estate industry while also protecting the investors' interests.
All builders in India, along with their properties, must be certified under RERA. Ergo, before investing in a commercial property in Belgaum, check the credibility of developers and their buildings by visiting the official Karnataka RERA website.
Stamp Duty in Belgaum
This is the stamp duty rates table for Belgaum:
| | |
| --- | --- |
| Property Document Type | Stamp Duty |
| Sale / Conveyance | 5% of property's market value + surcharge |
| Exchange | 5% of property's market value + surcharge |
| Agreement with Possession | 5% of the property's market value |
| Agreement without Possession | 0.1% of property's market value up to ₹ 20,000 |
| Mortgage with Possession | 5% on loan amount + surcharge |
| Mortgage without Possession | 0.5% on loan amount + surcharge |
Registration Charges in Belgaum
This is the registration charges table in Belgaum:
| | |
| --- | --- |
| Property Document Type | Registration Charges |
| Sale / Conveyance | 1% of the property's market value |
| Exchange | 1% of the property's market value |
| Agreement with Possession | 1% of the property's market value |
| Agreement without Possession | ₹ 20 |
| Mortgage with Possession | 1% on the loan amount |
| Mortgage without Possession | 0.5% on loan amount up to ₹ 10,000 |
Belgaum Commercial Real Estate Sector: What's the Forecast?
Belgaum is the 2nd largest exporter of Karnataka. With a GDP of ₹ 159.65 billion, Belgaum contributes 5.63% of Karnataka's GDSP. Moreover, being the home to India's first aerospace SEZ, Belgaum has attracted major international companies like Airbus, Boeing, and Lockheed-Martin. This amalgamation of being an academic and industrial hub allows Belgaum to annually churn out 20,000 human resource professionals.
In addition, the district of Belgaum is in its 1st development phase as a smart city. This project has accomplished several feats including digitising government libraries, installing Kiosk potable water stations across the city, improving the city layout, and more. The smart city project has also undertaken the construction of digital display boards, speciality hospitals, command and control centres, smart classrooms and bus shelters. However, the smart city project aims to integrate more modern infrastructure and amenities into the district.
Commercial Real Estate vs Other Asset Classes
Investing in commercial real estate can diversify a portfolio and provide passive income. With multiple asset classes to choose from, it can be challenging to determine the best fit. Hence, it is important to compare it to other assets such as gold, stocks and mutual funds, bonds, and residential real estate:
Commercial Real Estate vs Gold
Commercial real estate provides rental income and appreciation potential, making it a more versatile option than gold, which only offers price appreciation. Additionally, commercial real estate is a tangible asset with a physical location, offering more security than gold.
Commercial Real Estate vs Stocks & Mutual Funds
While stocks and mutual funds can generate high returns, they are also susceptible to stock market volatility. Commercial real estate, on the other hand, offers a more stable investment option with the potential for passive income and appreciation and provides a hedge against inflation.
Commercial Real Estate vs Bonds
Bonds provide regular interest payments but lack the appreciation and rental income potential of commercial real estate. Additionally, changes in interest rates can impact the value of bonds, while commercial real estate is generally considered a more stable investment.
For those looking for lucrative investment options can consider bonds from our website.
Commercial Real Estate vs Residential Real Estate
Residential real estate is subject to local market conditions, making it more volatile than commercial real estate, which offers a wider pool of potential tenants. Additionally, commercial real estate properties are typically larger and more complex, providing greater investment opportunities.
The following table summarises how commercial real estate compares to other assets:
| | | | | | |
| --- | --- | --- | --- | --- | --- |
| Parameters | Commercial Real Estate | Gold | Stocks & Mutual Funds | Bonds | Residential Real Estate |
| Returns | High | Moderate | High | Moderate | Moderate |
| Liquidity | Low | High | High | Moderate | Low |
| Risk | Low | Low | High | Moderate | Low |
| Volatility | Low | Low | High | Low | Low |
| Ticket Size | High | Low | Varies | Varies | High |
Steps to Invest in Commercial Real Estate in Belgaum
Investing in commercial real estate in Belgaum involves the following steps:
Step 1: Familiarise yourself with the commercial real estate market in Belgaum, and identify properties that align with your location, investment, and property type preferences.
Step 2: Determine the amount you can afford to invest in commercial real estate and allocate funds accordingly.
Step 3: Consult with a real estate agent, lawyer, or financial advisor to help guide you through the investment process.
Step 4: Assess the property's return on investment potential, its condition, and any associated expenses.
Step 5: Once you have selected the right property, negotiate the terms of the purchase with the seller, including the purchase price, financing, and contingencies.
Step 6: Look into obtaining a commercial mortgage or exploring other financing options.
Step 7: Close the deal, transfer ownership, and take possession of the property.
Step 8: If you are unable to manage the property by yourself, consider hiring a property manager to handle the daily operations and maintenance.
Step 9: Evaluate the performance of your investment and make adjustments as needed to achieve your investment goals.
Final Word
All-in-all, Belgaum is an excellent place to invest in the commercial real estate sector to capitalise on investments. Sprawling with agro-based, textile, and educational sectors, this district has quite the potential to provide excellent growth for individuals looking for long-term investments. With proper research and due diligence, individuals can get solid returns on investments in the growing, expanding, and developing smart city of Belgaum.
Frequently Asked Questions
What exactly is commercial real estate financing?
Real estate financing is the procedure through which a commercial property buyer obtains the funds required to buy said commercial property. In addition, commercial real estate loans allow businesses to acquire necessary capital and repay lenders over time.
What questions should I ask a commercial real estate broker or agent?
Here are a few questions to ask commercial real estate agents in Belgaum:
What is their availability?
What is their experience?
What are their fees and commission rates?
What kinds of commercial properties can I find in Belgaum?
Individuals can easily find the following types of properties in Belgaum:
Office spaces
Industrial factories and warehouses
Shopping centres and retail stores
Healthcare establishments such as hospitals, medical centres, nursing homes, etc.
Leisure establishments such as restaurants, pubs, cafes, hotels, etc.
Should I rent or purchase commercial real estate?
While purchasing a commercial property, investors need to make a significant amount as down payment. Whereas, renting the same commercial property involves much less financing, as investors only pay an amount equivalent to one month's rent along with a brokerage fee. Thus, it depends on individuals' requirements and goals whether they should rent or purchase a commercial property.