Commercial Real Estate Investment in Barddhaman
12 min read • Updated 11 May 2023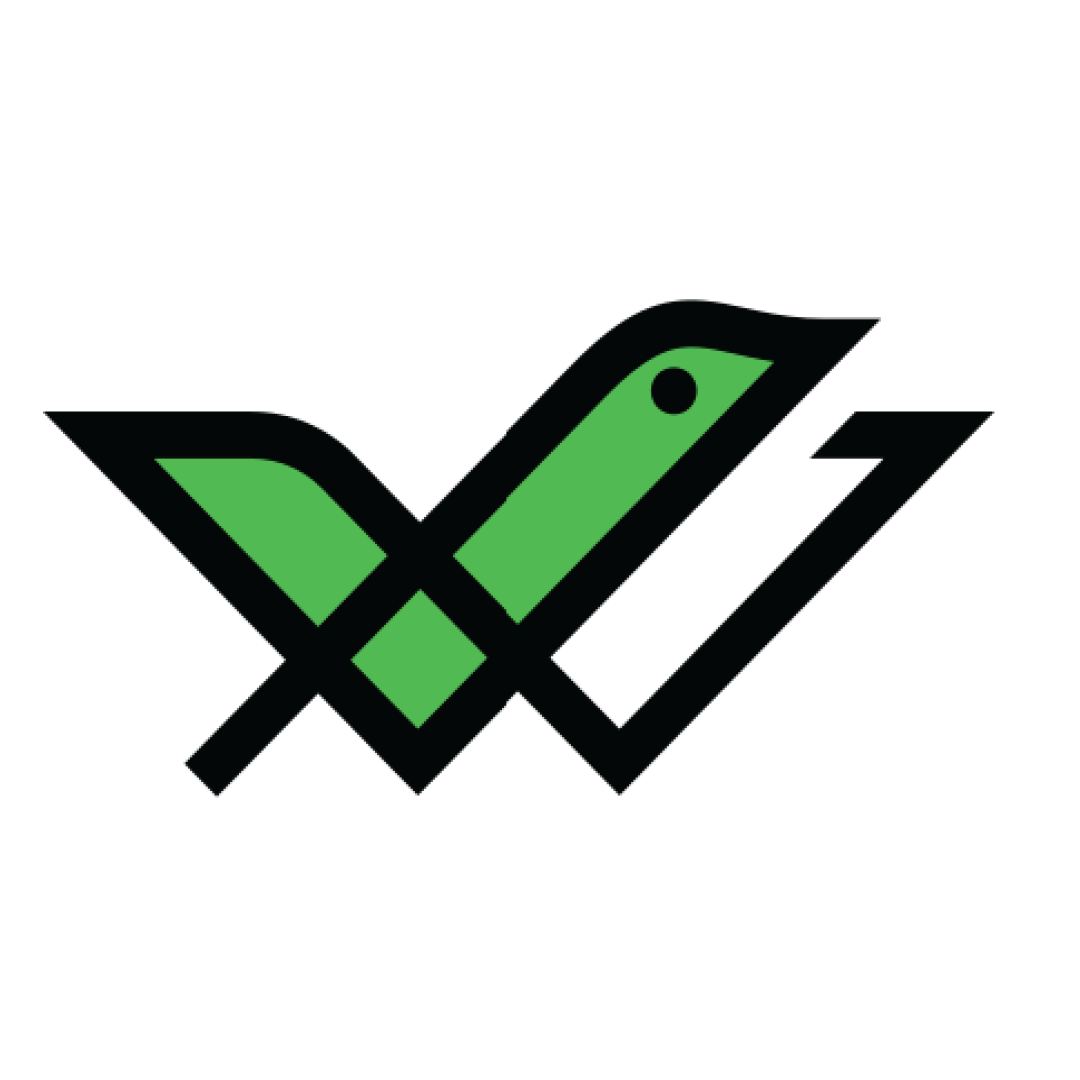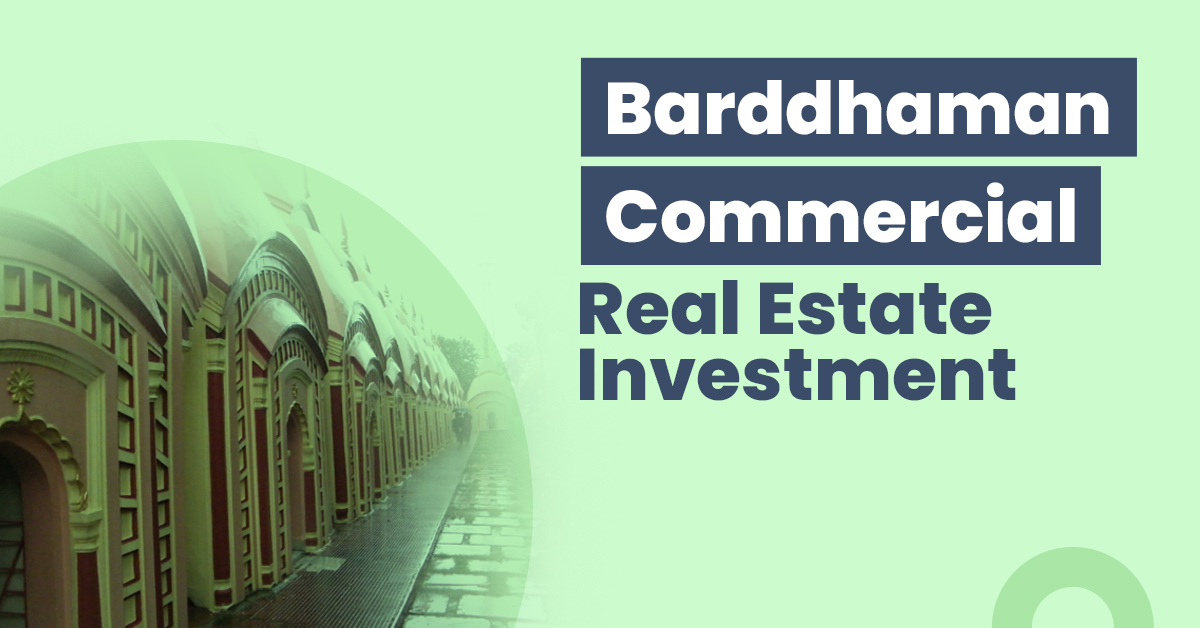 Bardhaman or Burdwan is a major commercial city in West Bengal with a population of 3,47,016 people and is spread over 12.8 square kilometres. It is known for its supply of coal and local handicraft products.
It is the headquarters of the Purba Bardhaman district and a major junction between north and south Bengal towns like Malda, Siliguri, Kolkata, etc. This city is located approximately 100 kilometres northwest of Kolkata. It takes approximately 2-2.5 hours to travel from Kolkata to Barddhaman.
The Bardhaman city depends mainly on agriculture and allied activities that account for 52% of the city's economy. Due to the very fertile soil, the residents of nearby areas engage in cultivating crops like paddy, sugarcane, jute, potatoes and oil seeds. Besides agriculture, iron and steel industries, power plants and fertiliser plants support the local economy.
Besides industries and commerce, Barddhaman is also a rich cultural and tourism destination. It has unique food items and historic landmarks which attract people from around the world. Hence, the commercial real estate opportunities in this city are vast and you should keep reading to learn how to invest here.
Top Reasons to Invest in Barddhaman Real Estate
Commercial real estate investment is a progressing market in Bardhhaman. Hence, you can check the reasons below to understand the commercial potential of this city and invest your capital wisely.
Bardhaman is a commercial town and has a strong economy from two primary sources, agriculture, and industry. The majority of the production is from the agriculture industry and a significant earning comes from industrial production.
The urbanised economy of Burdwan presents several advantages for setting up industries. There are several industrial centres in this city and the cost of transporting raw materials is quite low. As a result, this city has developed an industry-based economy with a skilled workforce experienced in working in industries. Furthermore, the employment opportunities of this city draw in a huge number of potential employees daily.
Bardhaman is an important junction and hence it is a primary connecting point for several railway routes within and outside Bengal. The station is an important stopping point in the Howrah-Delhi railway track and provides direct connectivity to Sealdah station and other local stations.
Thus, it is a busy hub for people travelling via train in West Bengal. Several local trains connect a huge number of daily commuters coming to Bardhaman from the rest of the state. This contributes to local commerce and businesses and creates opportunities for commercial real estate investment.
As mentioned above Barddhaman has 2 primary industries. The agricultural industry has the largest share of the city's economy followed by other industries. This city is rich in alluvial soil as 3 major rivers, Ajay, Bhagirathi, and Hooghly. Therefore agriculture is one of the major cash sources here.
In addition industries like coal production are among the primary earning sources of this city. It produces and supplies coal commodities to neighbouring states and countries. Moreover, there are several famous iron and steel manufacturers around Burdwan, including the Durgapur Steel Plant, Durgapur Alloy Steel Plant and Indian Iron and Steel Company (IISCO). Other large industries include the Durgapur Fertilizer Plant and Hindustan Cables Ltd.
Bardhaman is also home to several cottage and small-scale industries that produce handicrafts and other items made of metal, clay, etc. Therefore you have a vast opportunity here to earn from commercial real estate investment
In this city, you can earn good passive income by renting out commercial spaces. As it is a busy industrial city, it is crowded with a skilled workforce and a growing number of businesses. As a result, there is significant demand for storage spaces, offices, and warehouses. This boosts the local real estate market as well.
Commercial Real Estate Investment Opportunities in Barddhaman
If you want to invest in a commercial real estate property in Barddhaman check the places listed below.
It is a popular locality in Bardhaman with several upcoming projects in the pipeline. Along with real estate development, the infrastructure of this locality is also being developed to provide a better experience to the people. Goda has several educational institutions and hospitals at a close distance. The Grand Trunk Road passes over Goda along with NH-19. The average cost of properties in this locality is around ₹45 lakh.
This is an agriculture hub in Bardhaman. It produced around 1,000 tonnes of wheat last year amongst other crops. Memari is a developed area; hence, it has good healthcare and educational facilities which makes it a primary location for commercial real estate investment. The average rate for commercial properties in Memari is approximately ₹50 lakh.
Things to Consider before Buying a Commercial Property in Barddhaman
It is important to do your due diligence before investing in a commercial property. The factors listed below are a few of the major elements that you should consider before you put your money into a commercial property.
Road and Transport Network
Demand for commercial property is always higher if the property is well connected via roads, railways, and other means to the rest of the city. Connectivity via public transport networks is also very essential for a commercial property. This factor will influence your returns in the long run.
Security and safety are major factors when it comes to real estate. Access to proper safety parameters will give a feeling of security to you and will also keep your property in high demand. Hence, ensure that the property you choose is in a safe locality with crimes being a rare occurrence.
Additional facilities and amenities are very important for commercial spaces. Availability of adequate parking space, emergency staircases, lifts, electricity backup, etc. ensures better rental yields from a commercial property. In addition, your property should be around essential services like hospitals, police stations, etc.
Locations in high demand fetch high rates for properties compared to other areas. If you select a property in a prime commercial area, you will get higher rental yields as well. Thus, go for commercial properties in busy streets and central parts of the city.
Reputation of the Property Developer
Established developers have goodwill in the market. Thus, properties built by them are always in higher demand than other options. In addition, such builders do not compromise the quality of construction. Hence, you can be assured about the quality of your property.
The West Bengal Housing Industry Regulatory Authority (WBHIRA) or HIRA is a state body that governed all real estate activities in West Bengal. The HIRA was formed under the West Bengal Housing Industry Regulation Act, in 2017 which was later amended in 2019.
However, in 2021 the Supreme Court declared this act to be unconstitutional. Since then, the West Bengal Government has been working on its own RERA portal and as of 2023, it is functional.
The Real Estate (Regulation and Development) Act requires all real estate developers and brokers to register themselves and their projects on the RERA portal. You can check these details on this official portal.
Stamp Duty in Barddhaman
The stamp duty charges applicable to different types of deeds in Bardhaman are given below. You need to calculate all applicable charges as it adds up to the property value as your total investment cost.
| | |
| --- | --- |
| Area Type | Stamp Duty Charges |
| Corporation Area (for property value ₹25 lakh and below) | 6% |
| Corporation Area (for property value above ₹25 lakh) | 7% |
| Municipal Corporation Area (for property value ₹25 lakh and below) | 6% |
| Municipal Corporation Area (for property value above ₹25 lakh) | 7% |
| Areas that do not fall under Corporation/ Municipal Corporation (for property value ₹25 lakh and below) | 5% |
| Areas that do not fall under Corporation/ Municipal Corporation for property value above ₹25 lakh) | 6% |
Registration Charges in Barddhaman
The registration charges for the following area types are given in the table below.
| | |
| --- | --- |
| Area Type | Registration Charges |
| Corporation Area. | 1% |
| Municipal Corporation Area. | 1% |
| Areas that do not fall under Corporation/ Municipal Corporation. | 1% |
Barddhaman Commercial Real Estate Sector: What's the Forecast?
Bardhaman is a major market for locally produced goods, coal supplies, and agricultural activities like potato processing and rice milling. Therefore the consumer market for these supplies is grown both nationally and internationally. The growth in the production and supply market in Bardhaman is increasing the demand for commercial spaces for storing goods and retail shops catering to the residents.
Bardhaman connects Kolkata and other primary cities to North Bengal towns and cities. Therefore, the highways and other infrastructure in Barddhaman are being rapidly developed. Recently, this city has allotted over 4 acres of land to build terminals for buses and trucks, to accommodate the huge volume of daily traffic.
Burdwan is also developing multiple satellite township projects and health city projects in the real estate sector in Goda, Kamnara, and Mirzapur. A total of around 400 acres are dedicated to these projects at an estimated cost of over ₹1,000 crore.
This will no doubt cause a huge boom in the city's real estate market when these projects are completed. Hence, it makes sense to invest in commercial properties in Bardhaman now to earn good returns in the future.
Commercial Real Estate vs Other Asset Classes
You can invest in several types of assets to achieve your financial goals and save money for retirement, children's education, and other purposes. The following is a brief comparison of various asset classes with commercial real estate:
Commercial Real Estate vs Gold
Gold investments offer you moderate returns at low risks compared to commercial real estate investments. Commercial properties offer moderately high returns at moderate risk over the long term. In addition to return on investment, commercial real estate also offers an opportunity for passive income which is not an option for gold investments.
Commercial Real Estate vs Stocks and Mutual Funds
Stocks and mutual funds offer the highest returns compared to all other asset classes. However, they also have a very high-risk factor. Share prices are influenced by market sentiments and hence, they are very volatile. Commercial real estate offers moderate returns compared to stocks but with lower risks.
Commercial Real Estate vs Bonds
Bonds are fixed-income assets that offer moderate returns at moderate risks. These are market instruments offered by companies to raise funds for a certain time period. Investors prefer bonds to park their excess money for a temporary period.
Commercial real estate offers higher returns than bonds but carries higher risks as well. If you want to invest in a low-risk asset, you can invest in top-rated bonds and get up to 11% in returns. Check our homepage to know the best investment options.
Commercial Real Estate vs Residential Real estate
Residential real estate offers moderate returns at lower risk than commercial real estate. However, both the capital appreciation and rental yields of commercial properties are higher. Residential properties only offer better tax benefits for investors under the provisions of the Income Tax Act.
A comparison between commercial real estate and the other assets mentioned above, based on returns, liquidity, risk, volatility, and the ticket price is given below.
| | | | | | |
| --- | --- | --- | --- | --- | --- |
| Parameters | Commercial Real Estate | Stocks & Mutual Funds | Residential Real Estate | Bonds | Gold |
| Returns | High | High | Moderate | Moderate | Moderate |
| Liquidity | Low | High | Low | Moderate | High |
| Risk | Low | High | Low | Moderate | Low |
| Volatility | Low | High | Low | Low | Low |
| Ticket Size | High | Varies | High | Varies | Low |
Steps to Invest in Commercial Real Estate in Barddhaman
If you are looking to invest in commercial real estate in Bardhaman, follow the simple steps given below.
Step 1: Commercial real estate investments require a high initial investment. Hence, you should fix a budget before you start looking for properties.
Step 2: Research the local real estate market and learn the price trends and other relevant factors.
Step 3: Appoint a broker with good experience. A reputable broker has a strong network in the market, thus you can get the best available property.
Step 4: Shortlist a few properties with your broker and check the available facilities and locations.
Step 5: Finalise one property from your shortlist after checking your requirements.
Step 6: Visit the RERA website and check all the necessary details about the property and its builder.
Step 7: Complete the documentation and legal process.
Step 8: Complete the payment for the property and pay your broker.
Step 9: Finish the registration and stamp duty requirements.
Step 10: Consider buying an insurance plan to safeguard your commercial property in Barddhaman.
Final Word
Bardhaman is a great potential location for commercial real estate investment as it is a commercial hub with multiple industries, an agricultural market, and rapid infrastructural development. Connectivity in Bardhaman to the rest of Bengal is also a very essential factor to consider. Opportunities for employment and real estate earnings are huge in this city; hence, you can consider buying a commercial property in Bardhaman.
Frequently Asked Questions
Which is the nearest international airport to Barddhaman?
Bardhaman does not have an international airport within the city. The nearest international airport is the Netaji Subash Chandra Bose International Airport in Dum Dum, Kolkata.
Is there an IT hub in Barddhaman?
Yes, the Durgapur locality in Bardhaman has the Software Technology Park of India (STPI). It provides several services to a variety of IT clients.
How to invest in commercial real estate with little money?
If you are interested in investing your money in commercial real estate but you lack the required funds, then you should invest in crowd funds and REITs. Real estate Investment Trusts (REITs) are collective trusts which exist to help individuals with small capital to invest in profit-generating real estate.
Where should I file real estate-related grievances- WBHIRA or WBRERA?
Since the Supreme Court struck down the WBHIRA Act as unconstitutional, the State Government has set up the WBRERA website. Now that the RERA site is functional, consumers can file complaints on it against any registered builder, agents and other parties directly.