Commercial Real Estate Investment in Ambattur
11 min read • Updated 11 May 2023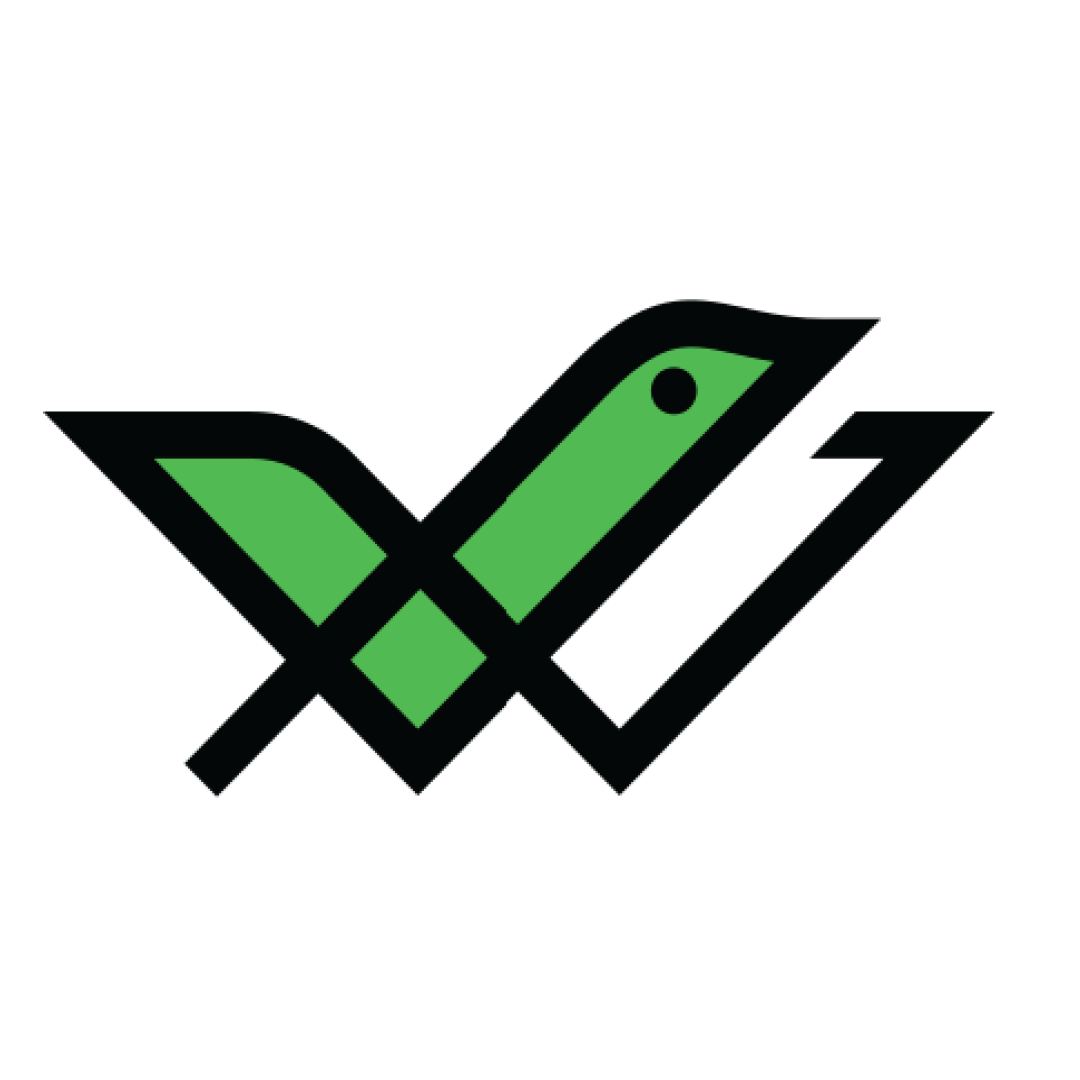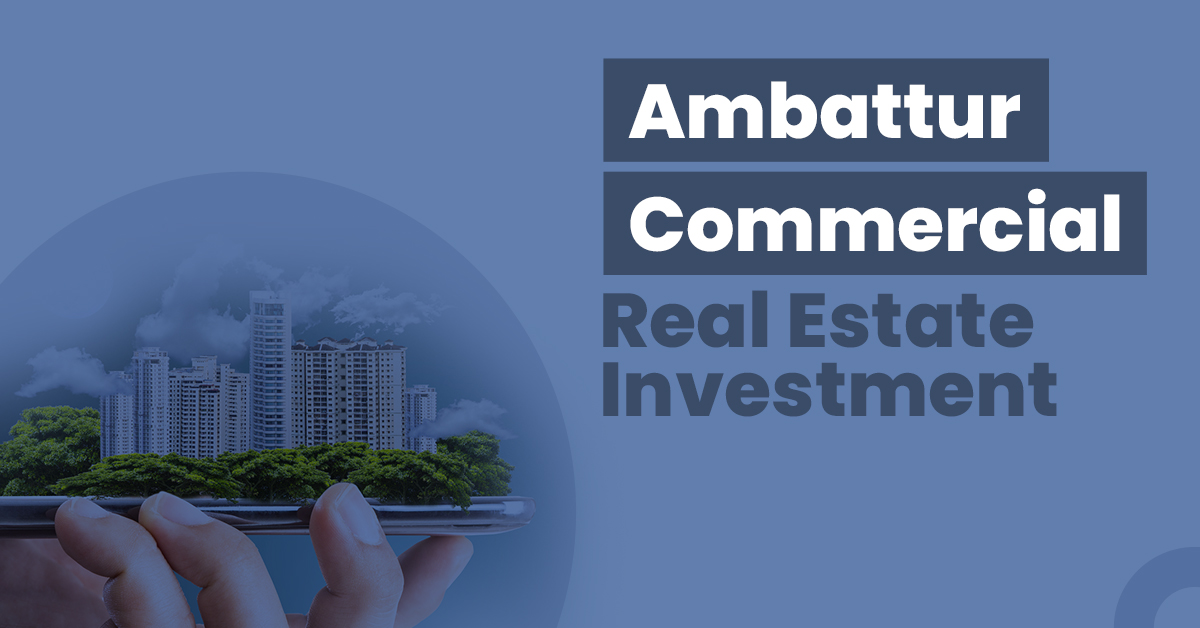 Located in the northwestern part of the Chennai Corporation, Ambattur is a town situated in the Thiruvallur district of Tamil Nadu. It is surrounded by cities or localities like Avadi, Anna Nagar, Padi, Mogappair, Kallikuppam, and Surapet. It is one of the fastest developing commercial localities and an IT hub of Chennai.
The Ambattur Industrial Estate is a well-known industrial area that was set up in this town in 1964. Today, it is known for hosting over 1,500 industrial units, including textiles, automobiles, engineering and construction industries. Some of the largest companies here include Bombay Fashion, Britannia, Tata Communications, TVS, Murugappa, etc. Altogether, these industries contribute to an annual turnover of ₹2,500 crore.
The economic prosperity of Ambattur makes it an ideal location for commercial real estate investment. The following sections will cover all you need to know about making such investments in Ambattur.
Top Reasons to Invest in Ambattur Real Estate
The top reasons why you should consider investing in a commercial property in Ambattur are as follows:
There are several emerging employment hubs in Ambattur like the Prince Info Park I, and Ambattur Clothing Company. Ambit and Ambattur Industrial Estate are located within 4 to 5 km of the city. One India Bull Park and Quanta Engineers are located 4 km and 7 km away from Ambattur City respectively.
Education System and Other Social Amenities
Ambattur has an excellent education system and other social infrastructure. There are some reputed schools in Ambattur which include Ebenezer Marcus International School, TI Matriculation Higher Secondary School, and Spartan Matriculation Higher Secondary School.
Some of the major hospitals in Ambattur include Ashiana Hospital, Ravina Hospital, Sundaram Medical Foundation, Sims Hospital, MMRV Hospital, Sir Ivan Stedeford Hospital, etc. There are also several prominent shopping malls and complexes nearby, including VR Mall, Ampa Skywalk Mall, Ten Square Mall, Chandra Metro Mall, etc.
The city of Ambattur is well connected by roads, metro railways and airports. Some of the major roads passing through this city include Chennai-Kolkata Highway, Chennai Bypass Expressway, Redhills Road, Chennai Tiruvallur High Road, etc. These roads are well-maintained and well-lit by streetlamps
There are plenty of public transportation options in this city. Bus service facilities are extensive, with a number of prominent bus stations located around this town at Avadi, Koyembedu, etc. Moreover, this locality is serviced by Chennai's suburban railway station. Ambattur Railway Station and Pattaravakkam Railway Station are the closest to Ambattur.
The nearest airport is the Chennai Airport which is located 12 km from Ambattur. You can take a bus or taxi from anywhere in Ambattur to reach there.
Commercial Real estate Investment Opportunities in Ambattur
The following are some of the best localities in Ambattur for investing in commercial real estate:
Ambattur Industrial Estate
Ambattur Industrial Estate is one of the fastest-developing commercial industrial areas in northwestern Chennai, Ambattur. It is known as the biggest small-scale industrial estate in South Asia. There are several factors like the suitability of the soil, availability of raw materials, communication facilities etc., which one should consider before deciding on the type of industry to set up.
The price of commercial properties in the industrial estate area range from ₹2 crore to ₹40 crore.
Ramapuram is sub locality situated in Ambattur that consists of prominent real estate projects. This locality provides various social amenities like offices and industries, apparel, electronic store, grocery, apartments, hardware stores, ATMs, pharmacies, etc. There are several housing societies in this region. This offers an overall well-established business environment for investors.
The price of commercial properties in Ramapuram range from ₹4 lakh to ₹13 crore.
Things to Consider before Buying a Commercial Property in Ambattur
Before you choose a commercial property in Ambattur to invest in, ensure to check the following factors:
Infrastructure and Development
Infrastructure is another factor that one should keep under consideration before buying a commercial property. A locality with a well-developed and modern state of infrastructure will have better return potential than a locality which lacks infrastructure. Thus, infrastructural development in a locality indicates a possible rise in property values in the future.
Connectivity and Transportation
Before investing, you should carry out thorough research on the merits of the locality the property is located. Also, consider its connectivity with key places like railway stations, airports, metro connectivity, industrial parks, educational institutions, etc. The properties close to these will have a higher resale value and offer a higher return on investment.
Before making the purchase of any real estate, you should check the records and reputation of the builder involved in the construction of the project. You can find the credentials of the builder, their past projects and the status of undergoing projects from the respective RERA portal. It is also necessary to check whether there are any ongoing court cases against the builders or projects they were involved with.
Check Authenticity through RERA
RERA or Real Estate Regulatory Authority is a statutory body formed in every state and union territory under the Real Estate (Regulation and Development) Act, 2016. These were established with the aim to bring transparency and accountability to the real estate industry.
Each and every builder and broker should register themselves on the RERA platform of their respective state. Therefore all the commercial real estate properties in Ambattur should be registered on the RERA portal of Tamil Nadu.
Stamp Duty in Ambattur
Let's have a look at the stamp duty in the state of Tamil Nadu shown in the table below:
| | |
| --- | --- |
| Property Owner | Stamp Duty |
| Men | 7% |
| Women | 7% |
Registration Charges in Ambattur
Let's have a look at the stamp duty in the state of Tamil Nadu shown in the table given below:
| | |
| --- | --- |
| Property Owner | Registration Charges |
| Men | 4% |
| Women | 4% |
Ambattur Commercial Real Estate Sector: What's the Forecast?
Ambattur is known for its industrial presence with companies like TVS, Tata Communications, Britannia, Bombay Fashion, etc., and many more new businesses. Moreover, the local government and associations are taking several measures to develop the city as a future destination for commercial investment.
The Ambattur Industrial Estate Manufacturers Association (AIEMA) launched a special purpose vehicle (SPV) called Chennai Auto Ancillary Industrial Upgradation Company in 2009 to bridge infrastructure gaps in Ambattur. The estate invested ₹47.2 crore under the Industrial Infrastructure Upgradation Scheme to create new industrial estates on the outskirts of Ambattur.
Recently, the Handlooms and Textiles Department of the Chennai Government announced a project to launch a new textile city near Ambattur. The textile city encompassing between 50 to 100 acres would be a one-stop textile value chain connected to the Outer Ring Road for maximum efficiency.
Thus, one can conclude that there are plenty of opportunities in the commercial real estate sector in Ambattur in the near future.
Commercial Real estate vs Other Asset Classes
Let us look at the comparison of commercial real estate with other asset classes:
Commercial Real Estate vs Stocks and Mutual Funds
On average, returns from commercial real estate investments are lower than from the stock market. In terms of volatility, the real estate industry is less volatile whereas the stocks of companies are highly volatile in nature. The price fluctuations observed in the share market are high. As a result, the returns from investments in shares and mutual funds also fluctuate.
Commercial Real Estate vs Gold
The return on investment (ROI) generated on a commercial real estate investment in Ambattur is much higher than gold. Gold is considered to be a safer investment option where the liquidity is higher. Usually, any real estate investment is less liquid as the buyers and sellers are not easily available.
Commercial Real Estate vs Residential Real estate
Commercial real estate has got two added advantages over residential real estate. Firstly, residential properties suffer from a lack of demand as buyer availability is less, especially when it comes to the premium segment. Secondly, the income on letting out a commercial real estate property is much higher.
Commercial Real Estate vs Bonds
Letting out commercial real estate properties generates a stable passive income source, the same as bonds. On the other hand, credit risks associated with a commercial real estate is higher than for a bond investment, as it totally depends on the habit of the tenant for timely rent payments.
Bond investments are comparatively more liquid and can be converted into cash, while commercial real estate investments are less liquid as the buyers for these are not as easily available.
Shown below is a tabular representation of the various asset classes based on the parameters like returns, liquidity, risk, volatility and ticket price.
| | | | | | |
| --- | --- | --- | --- | --- | --- |
| Parameters | Commercial Real Estate | Stocks & Mutual Funds | Gold | Residential Real Estate | Bonds |
| Returns | High | High | Moderate | Low | Low |
| Liquidity | Low | High | Moderate | Low | Moderate |
| Risk | Low | High | Low | Low | Moderate |
| Volatility | Low | High | Moderate | Low | Low |
| Ticket Size | High | Varies | High | High | Varies |
If you are looking to invest in bonds with low risks and stable returns, check out our homepage for all the necessary information regarding the top-rated bonds available in the market. There are neither any hidden charges nor any additional costs associated with it, Register now to start investing.
Steps to Invest in Commercial Real Estate in Ambattur
Following are the steps that you can follow for real estate investment in Ambattur:
Step 1: Frame your budget appropriately by finalising the total amount you are willing to invest.
Step 2: It is recommended to conduct research regarding the areas or localities where there is a possibility of development in the near future.
Step 3: Based on the research, try to find the sites that best match your budget.
Step 4: Getting on site is recommended in order to properly analyse the in-ground scenario. Here, you can also take the assistance of real estate agents or consultants regarding the estimated profitability of the site.
Step 5: After this, it is time to confirm whether you want to invest in the property that matches all your requirements.
Step 6: Post finalisation of the commercial space, it is recommended to check the documents offered by the seller including the title deeds, foundation certificate and other relevant documents.
Step 7: Then it is time to pay the seller and complete the registration and other formalities associated with stamp duty in order to change the ownership.
Step 8: Pay the required service fees to the real estate brokers or consultants for the services availed.
Step 9: Now lastly what you can do is purchase a new insurance plan, which will give benefit to reduce the risks associated with the property in case of damages.
Final Words
The growing industrial sector in the area of Ambattur makes it one of the best options for investment in commercial real estate. Return on Investment (ROI) in this region is considerably high compared to other asset classes.
If you are planning to invest in properties like shops, offices or warehouses in Ambattur, it is recommended that you conduct a proper analysis of that locality and take assistance from real estate consultants. This will help you make an informed decision.
Frequently Asked Questions
What is the stamp duty and why should I pay it?
Stamp duty is a tax levied on the sale or purchase of property by the state government, payable under Section 3 of the Indian Stamp Act, 1899. However, its rate varies from state to state where a property is located and also varies on other factors like whether the property is old or new. It's payable by the buyer of a real estate.
What are the population density and the literacy rate in Ambattur?
The current population of Ambattur city as per 2023 data is 6,42,000. There are a total of 3,85,138 educated people residing in Ambattur out of which 2,00,470 are male and 1,84,668 are females. The average literacy rate of Ambattur is near about 92.19%. Categorically, the literacy rate is 95.42% for males and 88.93% for females.
What are the disadvantages of investing in a commercial real estate?
These are some disadvantages of investing in a commercial real estate:
The initial investment required to acquire a commercial real estate property is huge than acquiring a residential property.
There is always professional assistance required when it comes to investing in a commercial property. 
Loans are costlier for commercial properties in comparison with residential real estate properties.
There is always a hassle in finding the right kind of tenant for a commercial real estate.
What are the documents required for buying a commercial real estate property?
This is a checklist of documents required for purchasing commercial real estate:
Mother's deed
Sales deed
Building approval Plan
Latest tax receipts and Stamp Duty
NOC (No Objection Certificate)
Encumbrance Certificate
Power of Attorney
Khata certificate