All You Need To Know About Collateral Free Loans For MSMEs
7 min read • Published 29 December 2022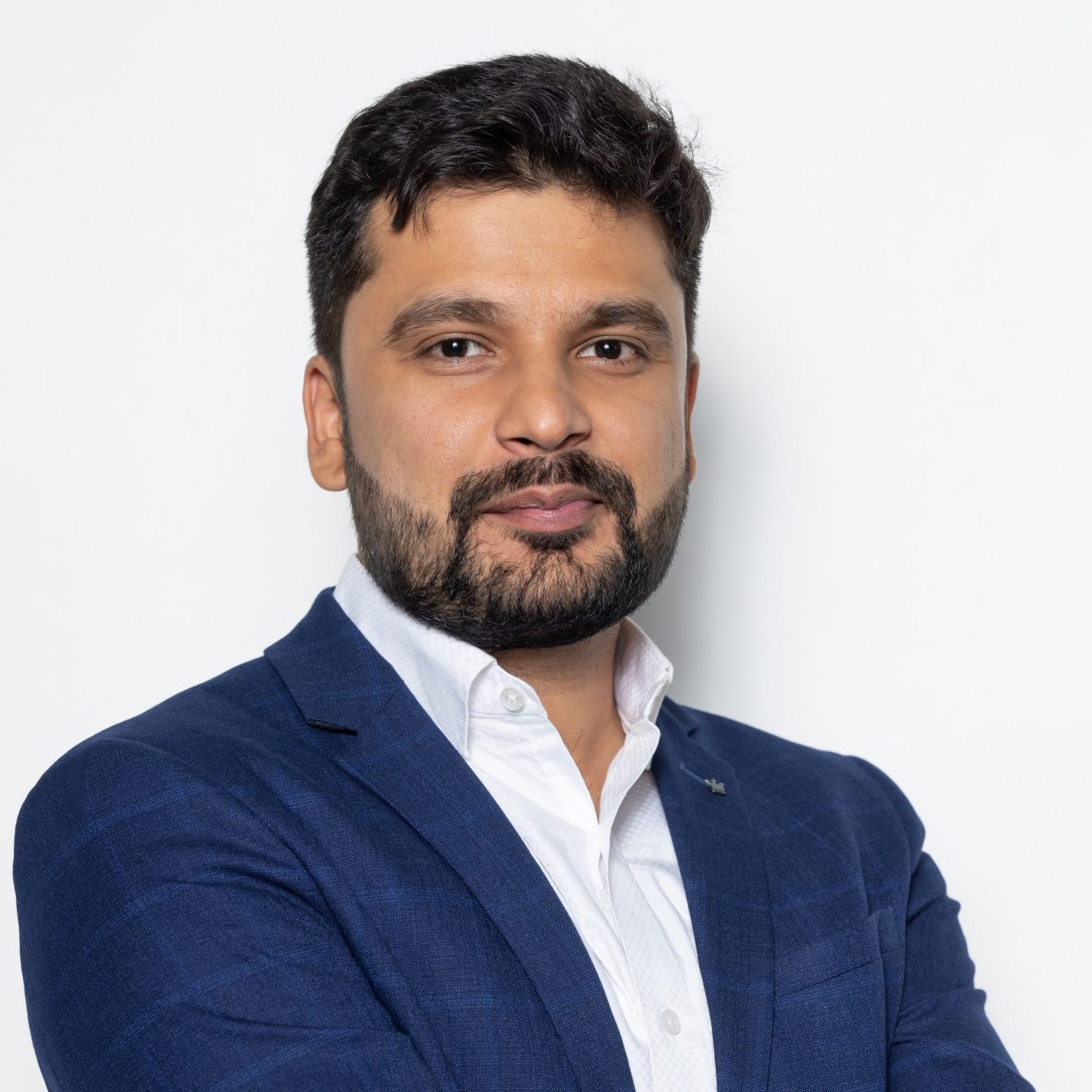 How To Obtain A Collateral-Free Loan For MSMEs
Across the nation, approximately 26 million micro, small and medium enterprises (MSMEs) employ 60 million people. The MSME sector also contributes about 45% of the manufacturing industry's output and 40% of the country's exports.
Micro, Small, and Medium Enterprises are institutions with an investment or up to Rs. 50 crores and a turnover of up to Rs. 250 crores that belong to the manufacturing sector and the service sector. Since they are small and medium enterprises, the Government of India has put various safeguards to help them compete against large-scale companies and foreign entities.
Our blog will offer insights about collateral-free loans and the various schemes that banks have for MSMEs. We shall also dwell into the step-by-step process of obtaining collateral-free loans and list the requisite documents required for such loan applications.
According to The Micro, Small and Medium Enterprises Development Act, 2006, an enterprise shall be considered Micro, Small, or Medium based on its investment in plant and machinery, or equipment.
If your business is in the manufacturing or production sector, it will be classified as:
A micro-enterprise, if its investment in plant and machinery is not more than ₹25 lakh,
A small enterprise, if its investment in plant and machinery is between ₹25 lakh and ₹5 crores, or
A medium enterprise, if its investment in plant and machinery is up to ₹10 crore.
If your business is in the service sector, it will be classified as:
A micro-enterprise, if its investment in equipment is not more than ₹10 lakh.
A small enterprise, if its investment in equipment is between ₹10 lakh and ₹2 crores.
A medium enterprise, if its investment in equipment is up to ₹5 crore.
What is Collateral, And Why Do Institutes Ask For It?
While lending money, banks, and financial institutions as borrowers pledge certain assets to meet possible future uncertainties. If the borrower fails to repay the borrowed amount, the lender could sell the assets pledged by the borrower. They may also sell the assets to cover their losses as the last resort.
What Are Collateral Free Loans?
When a bank or a financial institution offers a loan without requesting any security or collateral against the loan amount, it is said to be a collateral-free loan. Owing to this, owners of MSMEs can borrow money without being concerned about pledging their assets or losing the collateral.
Government, banks, and other financial institutions provide two categories of loans for enterprises without collateral:
Term Loans: These are long-term loans that must be repaid between one to ten years after being sanctioned. These loans are primarily used to start new projects, grow/expand existing businesses, buy machinery and equipment, establish new buildings and offices, and other related expenses.
Loans for Working Capital: These are short-term loans. The tenure of such loans varies for different banks – some banks might allow you to repay the loan over a period of 48 months. The business owner typically needs this loan to cover expenses like rent, employee salaries, inventory restocking, and other day-to-day expenses.
Advantages Of Taking A Collateral-Free Loan
Collateral-free loans provide certain benefits compared to loans with collateral. We have discussed a few below:
When you do not provide collateral, your loan amount does not depend on the value of the pledged assets.
In a collateral-based loan, you will have to give your lender all the details about the respective security, be it land or jewellery. This would increase the paperwork and hence, the processing time. Collateral-free loans do not have any such requirements, which decreases the need for paperwork that could lead to them being processed quickly.
If you cannot repay a collateral-based loan, the lender will keep the collateral to make up for their losses. However, in the case of collateral-free loans, there is no such risk from your end.
What Are The Various Schemes For MSMEs To Easily Obtain Credit?
The Credit Guarantee Fund Trust for Micro and Small Enterprises was established by the Indian government and the Small Industries Development Bank Of India (SIDBI). Under this program, financial support is given to banks and other institutions to provide MSMEs with collateral-free financing. Banks and other financial institutions can apply for funding at the DC-MSME/MSME-DIs office.
Not for Medium Enterprises: Enterprises functioning on a medium scale, i.eThe enterprise's investment is between ₹10 crores to ₹20 crores and turnover between ₹50 crore and ₹250 crore, are not eligible for this scheme.
Maximum Credit Facility: The maximum amount of money that an enterprise can borrow is ₹200 lakhs per enterprise.
Covers loans under NBFCs: The scheme also covers loans borrowed from Non-Banking Financial Institutions (NBFCs).
Pradhan Mantri MUDRA Yojana
MUDRA stands for Micro Units Development and Refinance Agency Ltd. Prime Minister MUDRA Yojana (PMMY) was launched on April 8, 2015, providing loans up to 10 lakh to non-corporate, non-farm small and micro enterprises. Commercial banks, Regional Rural banks (RRBs), small finance banks, Microfinance institutions (MFIs), and NBFCs offer these loans. Borrowers may contact these lending organisations directly or submit an online application at www.udyamimitra.in.
MUDRA developed three products, Shishu, Kishore, and Tarun. You can read our article on Three Types Of MUDRA Loans to know more.
Furthermore, to provide its users with ease and hassle-free transactions, MUDRA has launched its card using the Rupay platform to meet the working capital limit.
MUDRA is a refinancing Institution and does not lend directly to micro-entrepreneurs/individuals.
Step By Step Guide To Obtain A Collateral Free Loan For Your MSME
Step 1: Visit Udyami Mitra, a digital offering of the Small Industries Development Bank of India (SIDBI), and acts as a virtual marketplace for credit delivery and various Credit-plus services. They provide hand-holding support, application tracking, and multiple interfaces with stakeholders (i.e. banks, service providers, and applicants)
Step 2: Understand the different schemes available, and select the plan that would benefit your enterprise the most. When you know which plan is most beneficial to you, register yourself.
Step 3: You will be required to provide certain documents to evidence your eligibility and other documentation for completing the processing of your application.
Step 4: Upon successful registration and thorough research, apply for the required amount of loan that meets your eligibility and requirements.
Step 5: Once all the required verification is completed, the bank will process your loan and credit the money to your account.
Documents Required For Obtaining A Loan For Your MSME
Given below are the documents that you will require for your MSME loan:
Application Form: You must fill out the application form that contains basic information about the individual and the enterprise to meet the KYC requirements of the lending institution
Identity Proof: You can provide your Aadhar card, Voter ID, Passport, or PAN Card as identity proof.
Residence Proof: You can give your driving licence, Passport, Ration Card, domestic gas bill, or electricity bill as your residence proof.
Business Proof: You will have to provide your business content certification, lease contract and utility bill as proof of the business
Passport Size Photos: You will need to submit passport-size copies of your photograph
Other Business Proof: Project balance sheets, partnership deeds, growth plans, and other business documents may be required
Income Proof: You must provide proof of income by submitting a copy of the income statement and balance sheet for the last two years
Tax Documents: IT filing, VAT filing, PAN card, and GST Returns are submitted to prove your compliance with tax laws
Conclusion
It is important to understand that new businesses like MSMEs need to be promoted in order to facilitate economic growth. Hence, collateral-free loans for them are very important. However, it is important to understand the type of loan that is suitable for your MSME before applying for and availing one.
Frequently Asked Questions (FAQs)
Q.1 Can I borrow a loan for my MSME without any collateral?
Ans: Yes, you can borrow a loan for your MSME without any collateral.
Q.2 What Is the maximum loan limit?
Ans: The maximum loan limit is up to ₹ 200 lakh.
Q.3 Is there any special allowance for women owners?
Ans: Some lenders may provide higher credit limits for women owners of MSMEs.
Q.4 If I borrow ₹ 50 lakh and repay a certain amount. Can I re-borrow in the future?
Ans: Yes, you can re-borrow up to the sanctioned limit.