Why You Should Choose a Personal Loan over Borrowing from Friends
5 min read • Updated 27 January 2023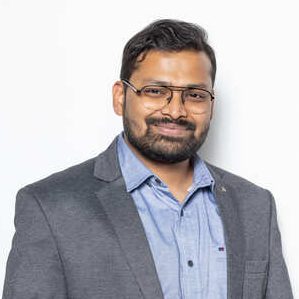 You may need money for a lot of reasons. Under such circumstances, you may think about taking financial help from your friends, which can lead to a lot of unnecessary obligations. In this regard, taking a personal loan from a Bank or financial institution is a viable alternative as it has several benefits and negates all the hassles that come with borrowing money from friends. Read on to know more!
Top 9 Reasons Why You Should Get a Personal Loan
Here are the reasons why taking a personal loan is better than borrowing money from your friends:
Availability of a Wide Array of Lending Options
Availing a personal loan enables you to select from a wide array of lending options. There are numerous banks, NBFCs, instant loan apps, online lenders, credit unions, etc., who can provide you with various personal loan offerings that you can choose according to your requirement.
Fast Disbursal of Credit
When you opt for a personal loan, the approval, and fund disbursal procedures are generally super-fast. You get the desired loan amount and are able to fund your requirements without losing any additional time.
However, this may be different when you are borrowing money from friends. They may not have funds to offer at that point in time and you might have to wait for a while before getting any loan amount till the time they arrange the same.
Legal Contract
By opting for a personal loan, you are entering a legal contract with your loan provider. Thus, there is a set of clearly defined terms and conditions that mention the principal amount, repayment tenure, rate of interest, number of EMIs, late fees, etc. This brings a high level of transparency in the transaction that is not available when borrowing money from a friend.
Provides a Clear Repayment Schedule
Usually, when you borrow money from your friends, there is no proper discussion on the repayment terms. They generally occur verbally and in some situations, do not take place at all.
It can happen that you are forced to pay back the entire amount within a limited time as your friend needs the money back. Alternatively, both you and your friend can forget about the loan thereby unconditionally delaying the repayment process. Furthermore, there may be disputes regarding the repayment terms and conditions, causing confusion during loan repayment.
However, in the case of a personal loan, the repayment terms and conditions are clearly mentioned in the contract. You can choose the tenure and EMI amount that you are comfortable with and the entire process gets conducted smoothly.
Helps Build a Credit History
By paying the loan EMIs on time, you can build a good credit history. This will help establish yourself as a creditworthy individual in the eyes of the lender and provide you with better credit amounts and interest rates for future loans.
This benefit is not available in case you borrow money from your friends.
Provides Additional Top-up if Necessary
Most lenders provide top-up benefits based on your past repayment history in case you need more funds. So, if you take a personal loan, you can easily approach the loan provider for additional funding. But this benefit may not be available when borrowing money from your friends.
It might lead to a very awkward situation when you approach them for extra money. Moreover, they may not have enough money at that time to fulfil your requirement.
Keeps You Free from Obligations
When you borrow money from a friend it is quite natural to feel awkward in his/her presence. You may feel indebted to that individual even after paying back the loan and obligated to lend money in case he/she needs it in the future.
These things are best avoided with friends as they can hamper your relationship with them. Opting for a personal loan will not only provide the required credit but keep you free from any other obligations, once you pay back the loan.
Final Word
There are many banks and financial institutions which will provide you credit once you meet their eligibility criteria. Thus, opting for a personal loan is a much better alternative to asking for money from friends and creating the chances of hampering your relationship with them.
FAQs
What should I consider before taking a personal loan?
You should consider factors like loan amount, interest rate, repayment tenure, credit score, disbursal time, etc., before opting for a personal loan. 
What documents do I need to submit to get a personal loan?
You need to provide documents for your identity and address proof like PAN Card, Aadhaar card, driving licence, etc. Additionally, you also have to provide bank statements and salary slips for the last three months. The documentation requirements tend to vary across loan providers.
How to know that I am eligible for a personal loan?
In order to get a personal loan, you must be a resident of India, aged between 21 to 67 years. You need to be employed with a private, public, or Multinational Corporation and have a credit score of 750 or more. However, the eligibility criteria vary from one lender to another.
Do I need to provide collateral for a personal loan?
No, personal loans are unsecured credit options, i.e., you do not have to provide any collateral while opting for one. This is one of the reasons why personal loans have higher rates of interest.