Guide for Chhapra Residential Real Estate Investment
9 min read • Updated 11 May 2023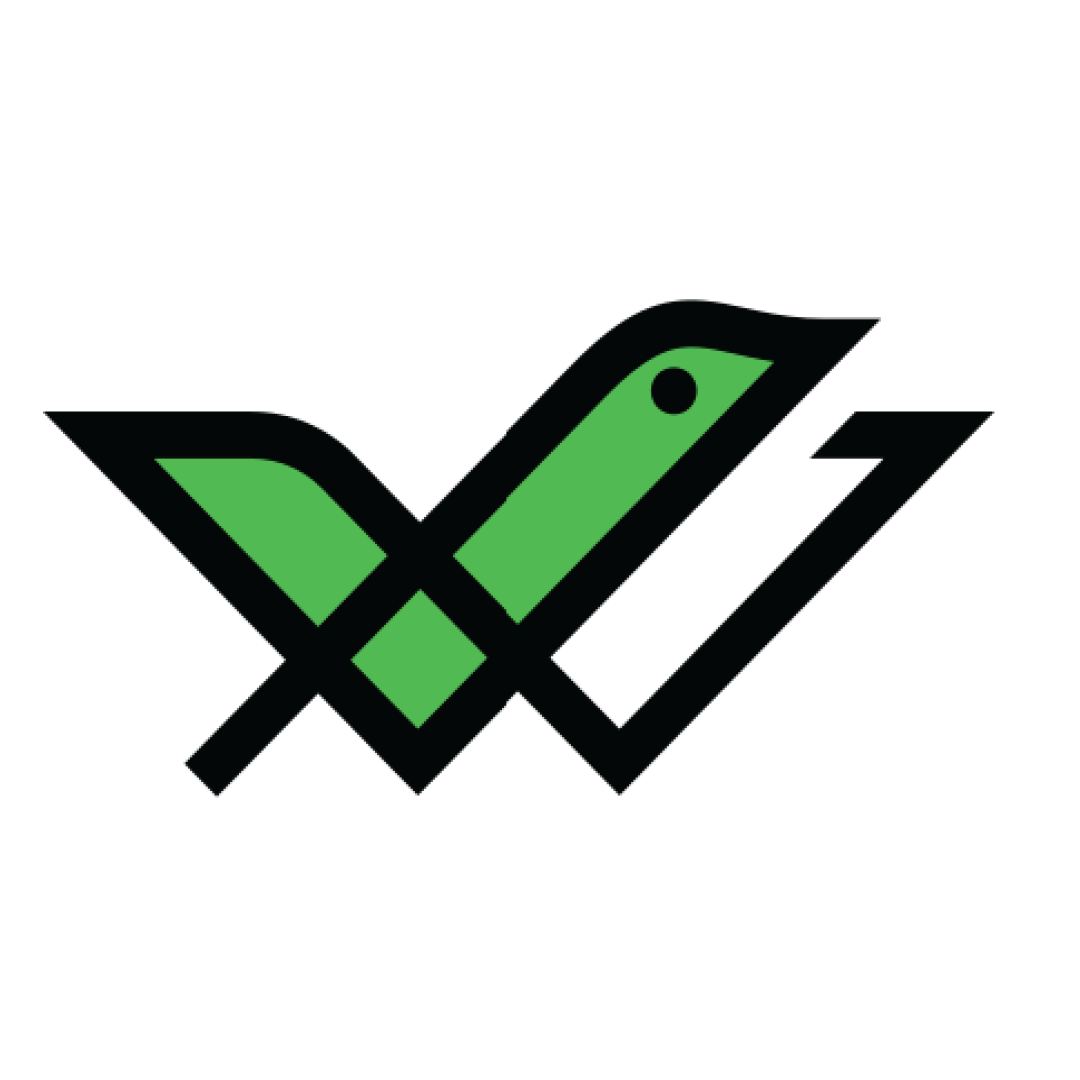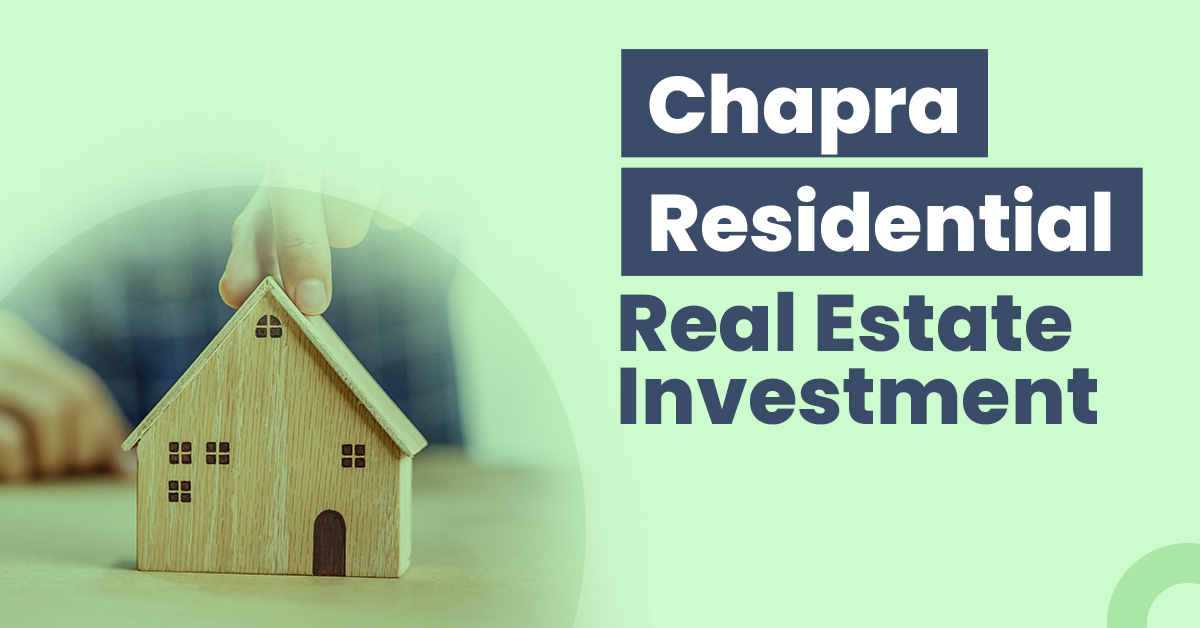 Chhapra, located at the junction point of river Ganges and Ghaghara, is the headquarters of Saran district in the state of Bihar. The place flourished due to river-based industry and trade in the past and saltpetre refineries and mines were established by the Portuguese and British colonies.
The place is popular for its developed road and railway connectivity with Chhapra junction being the main railway station, which is a part of the North-Eastern railway line. The place has agro-based industries and is a well known agriculture-trade centre.
The place's agro-based economy is fast developing in recent years alongside the river-based trade industries, manufacturing industries, and transportation facilities. These have led the area to be well recognised and several real estate projects have sprouted up in recent years. The present article is a guide to real estate investment opportunities in Chhapra.
Top Reasons to Invest in Residential Real Estate in Chhapra
Investors should consider the following pointers before investing in residential real estate in Chhapra.
Chhapra being the headquarters of Saran district is a popular and important place in Bihar. In recent years the place has witnessed rapid growth in urbanisation and in the development of e-commerce and trade. Thus, the transportation facility of the area has increased, connecting Chhapra to major cities and places via rail and road services.
The place has frequent bus services and well-developed networks of metalled roads making the city accessible from other states and parts of Bihar. Chhapra is connected to Bihar's capital Patna, by NH 19 and further to Uttar Pradesh by NH 28A and NH 28B.
Chhapra junction is the main railway station that provides connectivity options to interior villages and small towns as well as to metro cities like Kolkata, Delhi, Kanpur, Siwan, Amritsar, etc.
The nearest airport is the Loknayak-Jay-Prakash-Narayan-Airport in Patna, Bihar which has flight access to major cities and towns of India. Apart from this, there are plenty of taxis, auto-rickshaws, and buses to travel within the city.
The place is rich in serene beauty, steering one away from the hustling crowds of cosmopolitan cities, established in the backdrop of rich history. The well-connected travel routes to scenic spots in and out of the city and the city's natural setting attract tourists to the place.
A few such tourist destinations for which Chhapra is famous are Chirand (which houses artefacts from the times of prehistoric era), Amba Asthan temple of Aami, the Ashoka Pillar (which is considered as Lord Buddha's 13th stop in his path towards attaining Nirvana), Gautam Asthan (connections with Ramayana and Rishi Gautam), Sonepur and Dhorh Ashram, etc.
Residential Real Estate Investment Opportunities in Chhapra
Mentioned below is a list of popular localities in Chhapra that investors may consider for residential real estate investments.
Prabhunath Nagar
Prabhunath Nagar is a prime locality in Chhapra where real estate dealers are establishing housing projects. The place has an affordable price range of housing units of ₹808/ sq ft. The place has well-developed road connectivity and the Sub-Health-Centre is located here. Furthermore, the Ganga-Diagnostic-and-Hospital facility of Chhapra is also located in Prabhunath Nagar.
Furthermore, the Chhapra Central School, Urban-Kiddo's-Preschool, and several other educational bodies are established in this locality. The developed healthcare, educational, and transportation facilities make this an ideal place for upcoming residential projects.
Chota Telpa
Chota Telpa is famous for its lodging services, well-connected roads, and schools. The Chhapra-Fire-Department is situated here. Also reputed educational institutions like the Sanfort-World-School, PS Chota Telpa Kanya, etc. are all located in this area.
Things to Consider Before Purchasing a Residential Property in Chhapra
The following pointers can be considered by investors before investing in residential real estate sector of Chhapra.
Chhapra has always been a place of economic importance in Bihar. The vibrant population of the place engages in a diversity of economic and trade activities, made possible by the seamless connectivity of roads and railway lines.
The city is also infamous for readymade design garments with manufacturing units of clothing supplies established in the Sahebgunj area. Apart from these small-scale cottage industries, construction and administration activities, and food-processing industries are other arenas on which the economy stands.
The industries established in this river-based region are primarily agro-based industries, manufacturing industries, commerce, and trade-based industries. Wheat and rice are two main agricultural cash crops harvested in Chhapra giving rise to aligned businesses like marketing, manufacturing, and dealership of agricultural goods.
The state of Bihar introduced the Real Estate Regularity Authority Act 2016 to bring clarity to real estate sector and to protect the rights of buyers. This act entails that all properties commercial or residential must be registered under Bihar state's RERA.
This has made it mandatory for every property to be verified and brokers must log in to the official RERA website of Bihar for registering their properties.
Stamp Duty in Chhapra
| | |
| --- | --- |
| Categories | Stamp Duty |
| Female | 5.7% |
| Male | 6.3% |
| Other cases | 6% |
Registration Charges in Chhapra
| | |
| --- | --- |
| Categories | Registration Charges |
| Female | 2% |
| Male | 2% |
| Other cases | 2% |
Chappra Residential Real Estate Sector – What's the Forecast?
Chhapra, situated close to the capital city of Bihar, Patna, houses bright opportunities for residential real estate sector in the near future. With development in road and railway lines, intercity connectivity services, and booming healthcare and educational institutions, the real estate sector has expanded in Patna and the surrounding areas.
Some reasons behind the demand for real estate projects in Chhapra are – close proximity to airport and railway station, booming service sector, fast-growing FMCG sector, and local economy, affordable property rates, and increased number of schools and healthcare institutions.
Considering the same investors may consider Chhapra as a good investment opportunity in the residential real estate sector.
Residential Real Estate vs Other Asset Classes
In order to provide an in-depth idea of residential real estate as an investment option and other asset classes, a comparison has been made below.
Residential Real Estate vs Commercial Real Estate
Residential real estate investment comes with several tax exemptions and benefits that commercial real estate investment does not. Even though commercial investment offers a higher return, the maintenance cost of commercial properties is higher than residential properties.
Residential Real Estate vs Gold
Gold is an ideal investment choice for Indians as it has a high ROI, is liquid, and has flexibility. However, residential real estate is a more secure option over gold which provides high profit over a longer timeframe. This is because the prices of residential properties increase over time.
Residential Real Estate vs Stocks or Mutual Funds
Stocks and mutual funds are high return investment assets that are subject to market ambiguity and volatility. Thus, stocks are suitable for risk-taking individuals; while individuals choosing to invest in a more secure asset class opt for residential real estate. Residential investments are secure and offer steady sources of passive income over time.
Residential Real Estate vs Bonds
Both bonds and residential real estate are good sources of secure income that offer individual benefits to investors. Residential properties when invested over a long time offer high ROI and bonds help people to estimate future incomes. Both offer high liquidity and less volatility.
A comparison among all the asset classes has been provided below.
| | | | | | |
| --- | --- | --- | --- | --- | --- |
| Parameters | Residential Real Estate | Stocks & Mutual Funds | Gold | Commercial Real Estate | Bonds |
| Returns | Moderate | High | Moderate | High | Moderate |
| Liquidity | Low | High | High | Low | Moderate |
| Risk | Low | High | Low | Low | Moderate |
| Volatility | Low | High | Low | Low | Low |
| Ticket Size | High | Varies | Low | High | Varies |
Bonds are reliable and stable passive income sources and if one wishes to explore bonds as an investment option, register on our official website.
Steps to Invest in Residential Real Estate in Chhapra
Follow the simple steps below as a guide to investing in residential real estate properties in Chhapra.
Step 1: First, establish a plan of the budget amount that you plan to set aside for your real estate investment in Chhapra.
Step 2: Next, select a number of developing localities in Chhapra and use parameters like population, size, and opportunities available to arrive at the right choices.
Step 3: Research how developing these localities are and take the help of real estate professionals to gather area-specific information.
Step 4: Gain detailed insight and select a specific location that is ideal as per your specific needs and established parameters.
Step 5: Check RERA authentication of the properties in the selected locality and choose only those properties which are RERA verified and authenticated.
Step 6: Check whether the property you selected satisfies all the necessary RERA guidelines.
Step 7: Examine all the documents of the property in a thorough manner for avoiding any future issues.
Step 8: Once the process of RERA verification and selection of property is completed, initiate the steps of transaction and property possession.
Step 9: For the security and safety of your newly owned property get insurance coverage ideal for the property.
Final Word
This article throws light on the major sectorial developments and ongoing projects in Chhapra, Bihar. The place has multiple industries and is a fast developing economic zone, situated near Bihar's capital city of Patna. Additionally, the seamless connectivity of the city with the other parts of the country via air, land, and railway routes makes this a lucrative spot for buyers to seek residential properties here in the near future.
Frequently Asked Questions
Where is the infamous largest double-decker flyover in India situated?
India's largest double-decker flyover has been built in Chhapra. The flyover has massive dimensions, is 3.5 km long, and required an investment of ₹411.31 crore.
What is the urban population of Chhapra as per the 2022 Census?
According to the Census of 2022, Chhapra has an urban population of approximately 11,23,456. This includes Sandha and Nagar Panchayat populations as well.
What is the literacy rate of Chhapra?
Chhapra's effective rate of literacy is around 81% as per reports of 2011. This is concerning individuals who are 7 years of age and above.
Is there any religious place to visit in Chhapra?
Yes. The Shakti Peeth temple in Chhapra named the Ambika Bhavani is a famous religious place visited by many disciples all year round.