Can a Demat Account Be Opened without a PAN Card?
4 min read • Updated 16 January 2023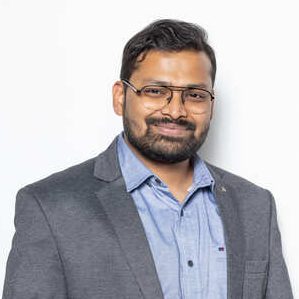 Demat (short for dematerialisation) accounts offer a safer trading experience in the stock market than a physical transaction of securities. As a digital method, trading with a Demat account is very convenient for novice and professional traders.
The Securities and Exchange Board of India (SEBI) mandates every individual interested in trading in the stock market must have a Demat account. Thus, it is important for every trader/investor to know the requirements for applying for a Demat account. If you are wondering whether a PAN card is necessary to open a Demat Account, this blog is for you.
Do I Need a PAN Card to Open a Demat Account?
The Securities and Exchange Board of India (SEBI) makes PAN a mandatory document to open a Demat account. The same was mentioned in a circular published by SEBI on 27 April 2007.
If one has a joint Demat account, both holders should produce their PAN card to open a Demat account. Also, non-resident Indians (NRIs) must produce their PAN card as a primary document to open a Demat account and invest in the Indian stock market.
However, an exception is being made for individuals who cannot apply for PAN cards for specific reasons. Such individuals can opt for a "limited purpose Beneficiary Owner account" to hold physical securities. One can choose to open this account only if they only want to sell off their securities.
When Can I Open a Demat Account without Having a PAN Card?
Although PAN cards are mandatory for anyone to open a Demat account, here are some exemptions under which one does not need a PAN card to open a Demat account.
People belonging to the Scheduled Tribes (ST) in the northeastern states of Sikkim, Manipur, Meghalaya, Nagaland, Arunachal Pradesh and some parts of Assam with an investment size less than or equal to Rs. 50,000, do not need PAN cards to open Demat accounts. However, even under this exemption, the applicant must produce appropriate identity and address proof.
UN agencies and other entities that do not have to pay any tax in India do not need to produce a PAN card to open Demat accounts.
SEBI-registered organisations that are registered under section 12 of the SEBI Act, 1992, can open a beneficiary account without a PAN card for up to 30 days. After the completion of this period, depository participants will freeze this account if the PAN is not submitted.
The same exemption is available to the people of Sikkim, only after verification of residential address t
What Documents do I Need to Open a Demat Account?
You need to upload the following documents to open a Demat account online:
Photo Identification proof: PAN card, UID, Voter ID as identity proof.
Proof of address with documents like an Aadhaar card, passport, Voter ID and ration card.
Passport-sized photos.
A copy of the Income Tax return acknowledgement slip.
Cancelled cheque leaf.
Final Word
To conclude, despite the given exemptions, a PAN card works as the primary document for opening Demat accounts in India. You can have multiple Demat accounts under different brokers, but they must be linked with one PAN card. Furthermore, to encourage the use of PAN cards, traders receive a variety of offers from Depository Participants for opening a Demat account.
Frequently Asked Questions
Is the trading account and the Demat account the same?
No, a trading account is different from Demat accounts. A trading account exists as a bridge between brokers and banks. On the other hand, a Demat account helps to hold securities that you earn by trading. You need to link your trading and Demat accounts to trade conveniently in the stock market.
Do I need to submit a physical copy of my PAN card while opening a Demat account?
You can open a Demat account online with your mobile or laptop from your home. Therefore, you do not need to submit physical copies of your PAN card to your broker. You can upload scanned documents of your PAN card to complete the KYC process.
Is there a minimum amount to open a Demat account?
You do not need to deposit any minimum amount to open a Demat account. However, you must pay an account opening fee after applying for Demat. This fee can range from ₹0 to ₹500, depending on the depository participant. However, some DPs may waive this fee for the first year.
What is Demat Unique ID?
Every Demat account holder receives a 16-digit numeric code after opening a Demat account. The Demat unique ID also serves as your Demat account number. Furthermore, it also acts as the primary identity of the account holder, who can carry out transactions using the account.