Business Loan vs Personal Loan: Which One is Better For You?
9 min read • Published 30 November 2022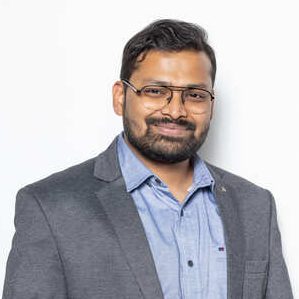 India is evolving into a dynamic economy that is an excellent starting point for aspiring and seasoned entrepreneurs. If you are a business owner looking to expand your firm or require funding to purchase machinery or gadgets, you must understand the best strategy to finance your business needs. One of the most popular services provided by lenders is a loan, which allows you to pay for various expenses.
People frequently need help deciding which type of loan is best for them. Subsequently, one of the most perplexing decisions for business people is the comparison between business and personal loans. What is the actual distinction between personal and business loans? Let us investigate.
What is a Personal Loan?
A personal loan can save you in a financial crunch by providing you with the funds you need, whether due to something planned, such as your child's education or the purchase of a car, or an unexpected tragedy, such as a medical emergency. Personal loans are made available by commercial banks and non-banking financial institutions (NBFC) to help you meet your financial needs. A personal loan generally does not require you to pledge your assets; hence, it is an unsecured loan.
Types of Personal Loans
There are various personal loans available for you to choose from according to your needs, such as marriage loans, travel loans, emergency loans​​​​​​​, and personal loans for students, teachers​​​​​​​, or women.
What are the Advantages of a Personal Loan?
Emergency Funding Source: Personal loans are an excellent source of emergency funds with minimum documentation required.
Easy to Obtain: Personal loans are easier to apply for and take less time to process because there is less paperwork involved than a business loan.
No Collateral Required: The banks and financial institutions do not ask you to pledge assets to obtain a personal loan.
What are the Disadvantages of a Personal Loan?
Rate of Interest: Interest rates are significantly higher because it is a collateral-free loan.
Loan Amount: The loan amount is relatively limited compared to business loans.
Documents Required for a Personal Loan
To obtain a personal loan, the lender might ask for certain documents to meet KYC requirements and determine your creditworthiness, such as:
An identity proof, such as a passport, voter ID card, driving licence or Aadhaar card
Address proof, such as a passport, voter ID card, driving licence or Aadhaar card
Bank statement for the previous three months or your passbook for the past six months
Income proof, such as recent payslips, salary certificates or tax-returns
What is a Business Loan?
A business, on whichever scale of operation, typically requires an investment. You may need funds to purchase land, factories, or working capital. In addition to this, you must cover basic operational costs and salaries. It is where the need for finance arises, and not everyone can put a considerable amount of personal funds into their business on their own. Therefore, a business loan helps alleviate your concerns and gives you the money you need.
Types of Business Loans
There are various business loans available that you can borrow, such as term loans, start-up loans, working capital loans, loans against property, business loans for women, business credit cards, and business overdrafts. 
Also Read: A Guide for Partnership Firm Tax Rate
What are the Advantages of a Business Loan?
Adaptable Utilisation of Funding: Banks provide a variety of business loan products, such as term loans, business lines of credit, and commercial real estate loans, among others, to meet the dynamic needs of the organisation, unless you choose a product with a specified use case, such as a company auto loan. When you file your loan application, the bank might require you to mention the purpose of the funding to assess the risk of lending to your company.
Low Interest Rates: On average, business loans have comparatively lower interest rates. This is because the greater your qualifications and the more collateral you apply under, the better the rates. The interest rates on a bank loan or any small business loan, on the other hand, might vary depending on various criteria, including loan type, the amount borrowed, your company's credentials, and any collateral you provide to support the loan.
What are the Disadvantages of a Business Loan?
Lengthy Application Process and Slow Funding: To apply for a small business loan from a bank, you must submit detailed documentation, which might include business and personal tax returns, business financial statements, a loan purpose statement, business firm documentation, a personal financial statement form, and collateral information. It is a time-consuming process that may delay funding.
Strict Eligibility Criteria: To qualify for a business loan, you should have excellent credit. Depending on the bank and loan type, you may also be required to provide collateral, such as real estate or equipment. Bank will first validate the quality of the collateral provided.
Documents Required to Obtain a Business Loan
PAN card (yours or your company's)
A copy of any of the following documents as proof of identity: passport, voter ID card, Aadhaar card or driving licence
A copy of any of the following documents as evidence of address: passport, Aadhaar card, driving licence, voter ID card or utility bills (gas, water or electricity)
Six month worth of bank statements
Audited proof of continuation (ITR, trade licence or GST certificate), latest ITR together with the computation of income, balance sheet, and profit and loss statement for the last two/three years
Other required documents, such as a declaration or certified copy of the Partnership Deed, certified true copy of the Memorandum and Articles of Association (certified by the Director) and Board Resolution (Original)
Differences Between Business Loans and Personal Loans
Tax Benefits: While personal loans do not offer tax benefits, business loans enjoy certain tax benefits under the Income Tax Act of 1961. You can deduct the interest paid on company loans from your taxable income. You can deduct interest payments as a business expense (tax-deductible business expenses are expenses incurred to create income).
Eligibility Criteria: Personal loan providers typically look at your debt-to-income ratio and credit score to approve the loan with minimal documents. In the case of a business loan, however, lenders look at your personal and corporate credit scores to determine your creditworthiness. Furthermore, you may be required to present documents such as business plans, bank accounts, profit and loss statements, business strategies, etc.
Interest Rates: Personal loan borrowers are not asked to pledge any assets against the loan, making it an unsecured loan, which fetches a higher interest rate on average vis-a-vis secured business loans, which require collateral hence interest rates will be lower
Loan Amount and Loan Tenure: Personal loans are typically of smaller denominations when compared to business loans, and so is their tenure or repayment period. While personal loans have repayment of about an average of 5 years, business loans might last upto 10-15 years or so.
Process Involved: Personal loans typically have a shorter loan application and disbursement process duration. Business loan takes longer time to process, since a lot of paperwork and due diligence is necessary before the loan is approved and disbursed.
Which Loan is Better For You?
The answer to this question is subjective. What works best for you is determined by your needs. Not everyone's needs are the same. First, you must define the objective of your loan and thoroughly understand your requirements. Make sure you have answers to the following questions:

How much loan do you require?
What is the purpose behind this loan?
What is your preferred loan tenure?
How would you want to repay?
Do you meet the eligibility requirements?
Only when you have these answers will you be able to fully assess which form of loan is best for you. Consider weighing the pros and cons of each and identify your right choice.
For example, when opposed to a personal loan, a company loan will provide you with more finances. As a result, if you have a large setup and require more finances, a company loan is the best option, whilst a personal loan is the best option if you need less funding. Similarly, your right choice depends upon your requirements.
Conclusion
There are various types of business loans accessible in India that aim to meet the different financial needs of people, and it is critical to select one that is appropriate for your own needs. When considering borrowing money to start your new business, weigh the advantages and disadvantages of a personal loan against a small business loan. Find out with the help of cost-benefit analysis and thorough research which is more expensive, has a higher approval rate, and delivers more funding concerning parameters such as interest rates, eligibility, loan amount and loan tenure. Doing so might help you to choose the loan instrument that suits you best.
Frequently Asked Questions (FAQs)
Business loan or personal loan, which is cheaper?
Since personal loans are unsecured, they charge higher interest rates when compared to business loans that are secured hence these are comparatively cheaper.
What are the basic requirements to obtain a personal loan?
Obtaining a personal loan is a straightforward and quick process. You will be requested to supply the following information for your loan to be approved quickly: your personal information, including your PAN, CIBIL score, KYC papers, copies of your pay slips, address proof and bank statements.
Can I take a business loan for personal needs?
No, business loans can only be used to fund commercial activity. Nevertheless, you can always opt for a personal loan to meet your personal needs.
Can I take a personal loan for business needs?
Yes, since the structure of personal loans has wide and dynamic usage, you can use a personal loan to meet business requirements. However, it might be in your best interest to opt for a business loan considering the loan amount, loan tenure and tax benefits of such loans.
Is it necessary to get insurance policies with a personal loan?
This is entirely optional and at the discretion of the borrower. However, it is always beneficial to have liability or life insurance coverage to ensure that family members are not harmed in an unexpected event. For the benefit of the borrowers, a one-time liability insurance premium can be included.
How much loan amounts do business loans provide?
The loan amount might differ according to your profile and eligibility. The typical range is from ₹1 lakh to ₹1 crore, or higher for corporate giants.