Business Loan for Consultancy Business Owners: Reason to Borrow, Types and Benefits
6 min read • Published 23 January 2023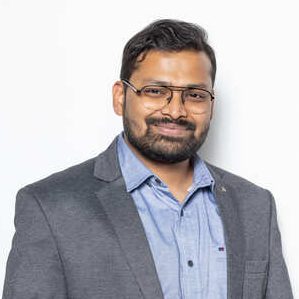 An expert suggestion can help any business venture reach new heights. Consultancy services are gaining immense importance in India since the past few decades. Though a service-based company, consultancy businesses do also face financial crunches and need cash infusions to sustain themselves.
Why does a Consultancy Business Need Business Loan?
Consultancy businesses like any other type of business can face financial crisis and need funds for uninterrupted business operations. Here are some of the reasons why a business consultancy needs financing:
Marketing is the key to success for every business and consultancy business is not an exception. You need an impactful market presence, both online and offline, to reach out to more clients. Moreover, it will help build business credibility as people will come to know about your venture.
Marketing your business digitally is effective but it entails certain costs like the expenses of building a website, social media marketing management and others. A business loan can help you cover these expenses and help in effective business marketing.
Timely Delivery of Goods and Services
Delivery and supply in a consultancy business are not the same as in production businesses. However, you need to keep the computers, laptops, Wi-Fi, mobile phones, etc. actively working. Situations may arise when you cannot afford to maintain the entire infrastructure at the same time.
So, you can borrow business loans to pay utility bills, for technical maintenance, etc. It will keep you financially sound to complete the projects and deliver them on time.
Consultancy businesses cannot sustain themselves without skilled and efficient manpower. However, you need to pay a decent salary for hiring a professional workforce. Lack of funds can affect the release of salary on time which may cause the loss of efficient employees. Business loans can help maintain the cash flow to meet your financial requirements.
Working with multiple projects on various payment terms can turn it hectic to manage the cash flow. As a result, you may fail to pay the dues on time. So, borrowing a short-term business loan to cover such expenses can be a wise decision.
What are the Different Types of Business Consultancy Loans?
Several banks, NBFCs, MFIs, etc. have come up with multiple business loan facilities to fund consultancy businesses. Even you can apply for MSME loans offered by the Government of India to fund your start-up consultancy firm. Here are some of the common business loans offered by lending institutions for consultancy businesses:
A business line of credit works on the principle of revolving credits which is similar to the feature of a credit card. With this loan, you get a credit limit based on your credit score and other factors. You can withdraw funds as per your requirement within this limit.
The best part is you don't need to pay interest on the entire credit limit but only for the amount you have withdrawn. Generally, you need to pledge your financial assets such as fixed deposits, mutual funds, etc. as collateral to avail this loan.
If your business is left with too many unpaid invoices, it is definitely a matter of concern. This is because it can affect your working capital as the cash inflow of your business is stuck.
In such cases, you can opt for an invoice financing by pledging the high-value unpaid invoices of your company as collateral. You can clear your debts and fulfil the marketing costs, pay employees, etc., with the amount borrowed from invoice financing.
Term loan is one of the common business loan options available in India. You can borrow this loan to meet your long and short-term financial requirements. These loans come at flexible tenures that can range from 1 year to 5 years. Moreover, in some cases, the tenure can be as long as 5 to 10 years.
You can go for a term loan to set up your business, infuse working capital, and meet other substantial financial requirements.
What are the Advantages of a Business Loan for a Consultancy Business?
Business loans can be advantageous for a consultancy business in many ways. Here are some of the notable benefits of availing a business loan for consultancy firms:
Availability of Funds on Time
During times of financial crisis, every business needs immediate funding. However, availing funds from capital ventures and investors might take a long time, considering the complicated procedure. Moreover, investors release funds as per their preference and not based on your requirement.
Strengthen Your Ownership
Availing funds from investors can affect your ownership and control over the business. This is because capital ventures and angel investors fund your company in return for a stake in your business. Thus, you cannot take any independent decisions regarding your business without their interference. However, with business loans, you can meet financial crunches and still remain the sole authority of your venture.
Conclusion
Indeed, business loans are the most sorted financial aid option for any business venture including a consultancy business. You can take a business loan against minimal documentation and a decent credit score with ease of flexible repayment.
FAQs
Why consultancy services in India are highly in demand?
Maximum companies fail to sustain themselves due to a lack of efficient management strategies. Here comes the importance of a consultancy firm. They provide excellent assistance to develop the client's project management strategies as per the market trends.
Which are the most demanding consultancies in India?
India is witnessing a rise in the consultancy business in the past few years. Here are some of the most demanding consultancy firms in India: 
HR consultant
IT Consultant
Financial Consultant
Marketing Consultant, etc.
What are the scopes of job consultancy services in India?
Recruiting the workforce for a company involves a lot of time and effort. Finding qualified candidates, shortlisting the deserving ones, and finally hiring the most promising ones is no cakewalk. So, most companies outsource recruitment through job consultants. These firms have the expertise, patience, and manpower to conduct the process efficiently.
What are the pros and cons of a consulting career?
Consulting as a job can stimulate you intellectually with a huge scope of progress and considerable earnings. Moreover, you get the opportunity to create an expansive business network. However, there are downsides as well. It involves extreme work pressure and the market is highly competitive.