Guide for Burhanpur Residential Real Estate Investment 
11 min read • Updated 11 May 2023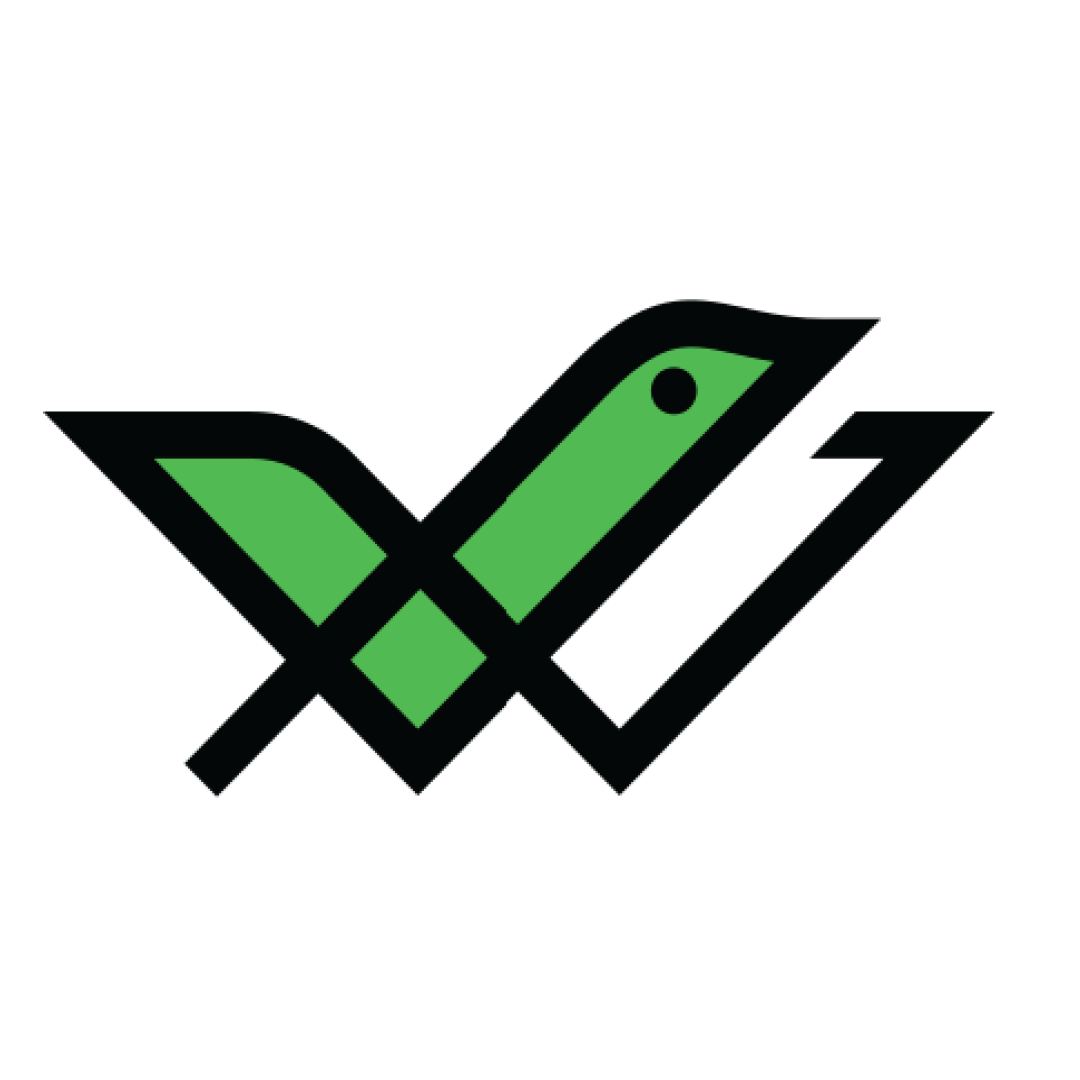 Burhanpur, best known for its textile industries, is a city located at the banks of the river Tapti in the state of Madhya Pradesh. The Satpura range divides this district and Khandwa which constitutes one of the main routes that connect northern and southern India.
Apart from it being the hub for the Power Loom industry, Burhanpur houses a variety of industrial sectors from agro-based industries to metal-based industries. This district is also seeing a gradual development in its service sector that encompasses vehicle repair to welding.
Therefore, Burhanpur is steadily attracting people who are looking for new job opportunities. Hence, it is creating an increasing demand for residential properties that the real estate developing agencies are working to meet. Thus, it can be beneficial for you to invest there.
Top Reasons to Invest in Residential Real Estate in Burhanpur
There are several reasons for the increasing demand for residential property in Burhanpur. Here is a brief discussion of some of them:
Ongoing Industrial Development
It is common knowledge that Burhanpur caters to a massive demand for cotton, however, it also has the largest paper mill. Also, it is the largest producer of bananas in Madhya Pradesh. Although predominantly agricultural, this area's main economic source is its textile industry.
This hub for Power Loom Industry, apart from the NTC project Tapti Mills, has several large-scale textile companies like Annapurna Calandering Works, Kamal Textiles, Neel Kamal Processors, Paras Process, Shivam Textiles etc. These factories along with others like agricultural equipment manufacturers, cotton mills, and wood furniture manufacturers contribute to the economy of this district.
The tourism industry is booming in Burhanpur, it being a very important part of the Mughal and Maratha history. Many archaeologists and history enthusiasts visit this place across the globe. It is also a pilgrimage centre for Sikhs and Muslims.
Being a tourist attraction opens up lots of possibilities for a place that any other ordinary place would not get otherwise so easily.
Because of tourism, this place has got comparatively better civic amenities, better infrastructure, better construction of buildings, the high resale value of properties and rental income, smoother transportation etc. For the residents of Burhanpur, these factors influence their lives for the better.
Investment Opportunities in Residential Real Estate in Burhanpur
The following list of localities can give you a brief idea about the potential this district holds for residential real estate investment:
Lalbagh is one of the most popular areas in Burhanpur and the reason for its popularity is the high availability of civic amenities. It is attracting people and with it the attention of real estate developers who want to en-cash the rising demand for residential properties.
To elaborate, people can have the benefit of being in close proximity to healthcare centres, education institutes, offices, factories, recreational facilities and so on. These amenities nourish and sustain the lives of the residents of Lalbagh.
Sindhi Basti is also a place where real estate agencies find a lot of potential in. They are interested in this area for various reasons. One of the reasons is the quality of life.
This locality covers all the pre-requisite of being a place that can support the modern lifestyle of a high level of safety and speed. It has all the necessary facilities such as factories, offices, schools, hospitals, playgrounds and so on to support the local residents.
Things to Consider Before Investing in a Residential Property in Burhanpur
Before investing in a residential property a wise investor must consider several factors that determine the future of his or her return on investment.
While choosing a location a buyer must pay close attention to the amenities of the property and the surroundings. As the quality of life depends heavily on these factors it can make or break the security of ROI for you.
An investor should visit the neighbourhood themselves, and talk to real estate experts and older residents of the locality to have a kin understanding of the place and its future prospects. They should consider factors like convenience of travel, proximity to hospitals, police stations, schools, playing grounds, and recreational facilities like swimming pools, gyms, parlours etc.
In the real estate sector, RERA authentication means maintaining transparency and uniformity. The Indian parliament has implemented this to eliminate certain discrepancies in the sector.
RERA or Real Estate Regularity Authority Act 2016 manifests rules to encourage homebuyers and to ensure their safety. Due to RERA, building owners have to inform investors or buyers about the stages of development of the project, have to charge only for the build-up area (carpet area) and more. A builder or the broker must therefore update every information on RERA by logging into the official site of Madhya Pradesh.
Reputation of the Real Estate Developing Agency
Investigating the real estate developer is an equally crucial aspect that an investor has to take care of. In many cases, homebuyers are fooled and they do not get what they were promised. To prevent that from happening one can take several steps.
An investor should run a background check and try to find out real testimonials of clients or customers, and check if the builder is part of the builder and developers associations (such as BAI or CREDAI) or not. Know if the agency is financially stable or not, how is their track record and so on.
A layout of the property can play a crucial role in its long-term running and resale value. An investor should check how efficient the layout of the property is. Efficiency primarily means the amount of area that is available for use. For example, a property can cover a 1000 ft2 space and still have small rooms whereas an 800 ft2 has rooms larger than that.
Before investing, you must analyse how much area is actually useable and run a comparison study with other potential properties to make the right decision.
Stamp Duty in Burhanpur
Here are the stamp duty applicable for Burhanpur:
| | |
| --- | --- |
| Gender of Property Owners | Rate of Stamp Duties |
| Male | 7.5% |
| Female | 7.5% |
| Joint (Male + Male) | 7.5% |
| Joint (Male + Female) | 7.5% |
| Joint (Female + Female) | 7.5% |
Registration Charges in Burhanpur
Mentioned below are the registration charges applicable for Burhanpur:
| | |
| --- | --- |
| Gender of Property Owners | Rate of Registration Charges |
| Male | 3% |
| Female | 3% |
| Joint (Male + Male) | 3% |
| Joint (Male + Female) | 3% |
| Joint (Female + Female) | 3% |
Burhanpur Residential Real Estate Sector- What's the Forecast?
Burhanpur is among the 7 cities in Madhya Pradesh that are included in the smart city mission of the India Government.
To elaborate, a smart city opens up lots of possibilities for improvement through the many changes it brings within itself. For example, it will be equipped with technologies that are designed to enhance operations such as traffic movement, environmental management, utility supply, social service management and so on.
Furthermore, a smart city will have more reliable cost-effective community service, developed infrastructure, enhanced local economy, and more opportunities for employment to say the least. These conditions hold a bright future for early investors in residential property.
Residential Real Estate vs Other Asset Classes
Apart from residential real estate, there are several other valid investment options that provide a high return on investments. However, each has its own pros and cons. So, this comparison study can help an investor to choose wisely:
Residential Real Estate vs Stocks and Mutual Funds
Before deciding which one is better, one has to know that where stocks offer high returns residential real estate is a more secure option. Thus, to make an informed decision here all the factors related to investing, such as performance, consistency, litigation, returns, tax implication, investment, power of compounding, ease of investing, and liquidity.
The result can be subjective, however, stocks and mutual funds have a certain level of risk and volatility attached to them which residential property does not. With a residential property, one can have a safe and steady source of income at their disposal.
Residential Real Estate vs Commercial Real Estate
In the case of residential real estate investment an investor can own the physical property and rent that out, with comparatively lower paperwork and initial investment; which makes investing in residential properties easier.
However, it is harder to enter into commercial real estate investment. It takes a greater understanding of the market demand and supply and the initial investment is massive; this is not suitable for anyone looking for a viable investment option. Furthermore, it is harder to find tenants for a commercial property compared to a residential property.
Residential Real Estate vs Gold
One can expect an enormous ROI over a period of 10 to 15 years via capital value appreciation through residential real estate investment, which investing in gold cannot provide. Additionally, a residential property enables one to enjoy a secured monthly flow of passive income and tax benefits.
Gold can be a pivotal industry, but it does not have the impact and reach of residential property in terms of causing economic growth.
Residential Real Estate vs Bond
Bonds and residential real estate, both are equally able to provide stable passive income. To go deeper into the matter, bonds can keep your capital investment safe and produce predictable returns if you hold them till their maturity; which lowers the risk of affecting your portfolio negatively. However, residential real estate can be a secure option too with an increasing ROI down the line.
To make this comparison study a bit clearer, here is a table of comparison among all these asset classes:
| | | | | | |
| --- | --- | --- | --- | --- | --- |
| Parameters | Residential Real Estate | Stocks & Mutual Funds | Commercial Real Estate | Gold | Bonds |
| Returns | Moderate | High | High | Moderate | Moderate |
| Liquidity | Low | High | Low | High | Moderate |
| Risk | Low | High | Low | Low | Moderate |
| Volatility | Low | High | Low | Low | Low |
| Ticket Size | High | Varies | High | Low | Varies |
If you want to invest in a low-risk and high-rated asset that can provide high and stable returns, find a list of high-performing bonds on our home page. Here you can expect no additional or hidden charges applicable but the bonds that are trending in the market and have a top rating. Register today to start your journey.
Steps to Invest in a Residential Real Estate in Burhanpur
Before starting your investment journey it would be helpful to have a step-by-step plan on how to purchase a property in Burhanpur:
Step 1: You have to make a budget for investment based on all the calculations.
Step 2: Shortlist some properties of your liking and visit them on-site.
Step 3: While visiting try to figure out about the neighbourhood and its prospects.
Step 4: Conduct thorough research about the property developers.
Step 5: Consult with a real estate expert and figure out the resale value of the property.
Step 6: Make a final decision about the property you are going to invest in.
Step 7: Make sure that it is RERA authenticated and complete the paperwork.
Step 8: Become the legal owner of the property by completing all the transactions.
Step 9: Purchase adequate insurance coverage for your new property.
Final Word
Being an industrial city, while also having an agricultural base, Burhanpur houses a large population. Investing here in residential real estate can be a lucrative source of safe and secure passive income. However, before investing you should perform thorough research online and offline to make an effective decision.
Frequently Asked Questions
What happens if a property is not registered under RERA? 
If a customer finds out that the property is not registered under RERA and the builder is delaying that perpetually, he or she can file a complaint. An adjudicating officer or the concerned authority will receive the complaint and take further action under the legislation as per RERA section 31. 
What are the various benefits of RERA? 
RERA comes with various benefits to a homebuyer. Here is a list of them: 
Complete transparency in dealing 
Project delays cannot take place
Estate developers cannot charge for excess area
The agency cannot use your money elsewhere 
Ensures the building has no defects
What is the population density and literacy rate of Burhanpur? 
Burhanpur has a total population of 290,000 in 2023, where the literacy rate is quite high, i.e., 80.82%, higher than the national literacy rate of 77.70%. 
What are the nearest airport and railway station to Burhanpur? 
The nearest airport is Indore Airport, which has good connectivity with other airports like Mumbai, Delhi, Nagpur, Raipur, Hyderabad etc. The nearest railway station is Bhusawal Jn. which falls on the central rail route of Mumbai-Delhi and Mumbai-Ahmedabad.