Guide for Bidar Residential Real Estate Investment 
10 min read • Updated 11 May 2023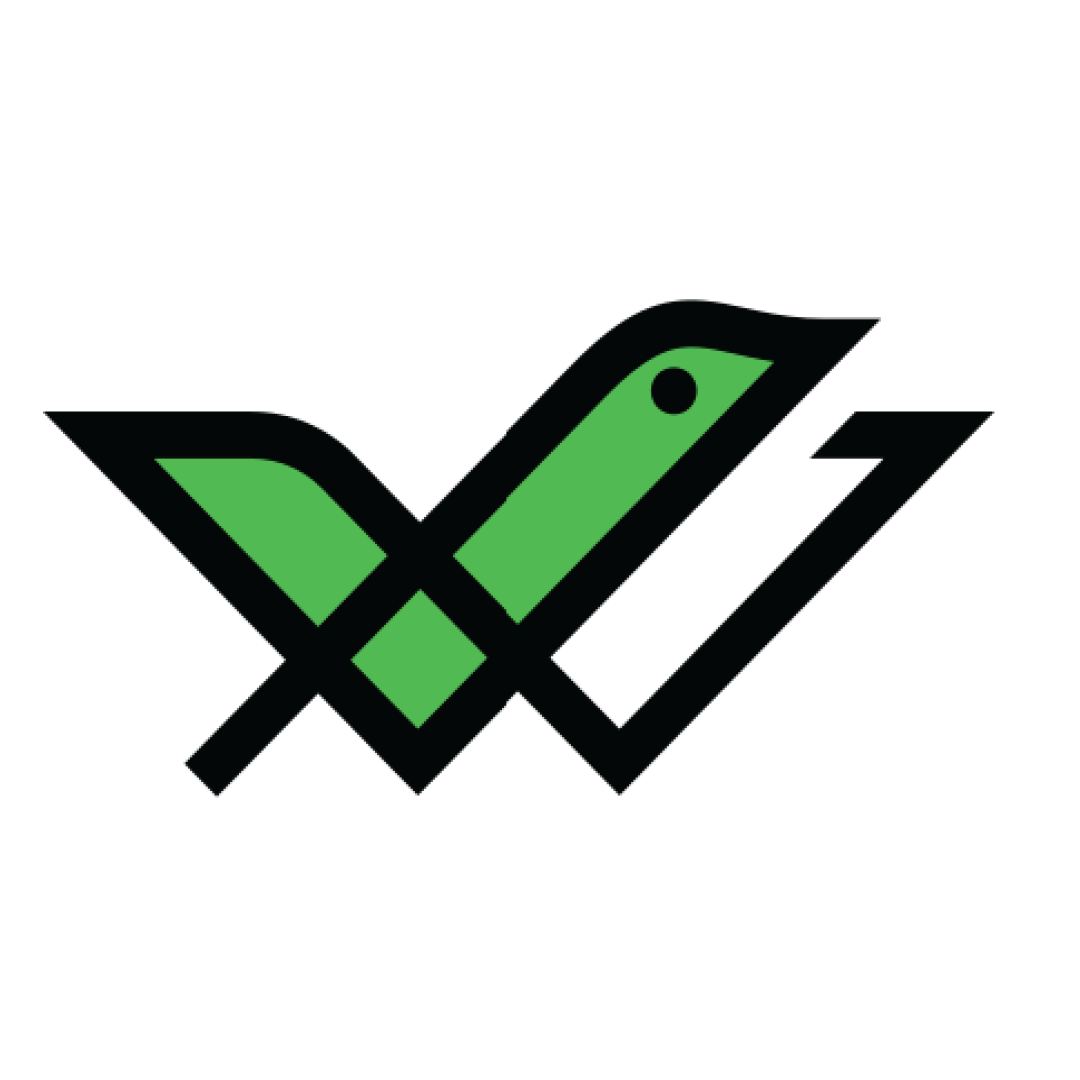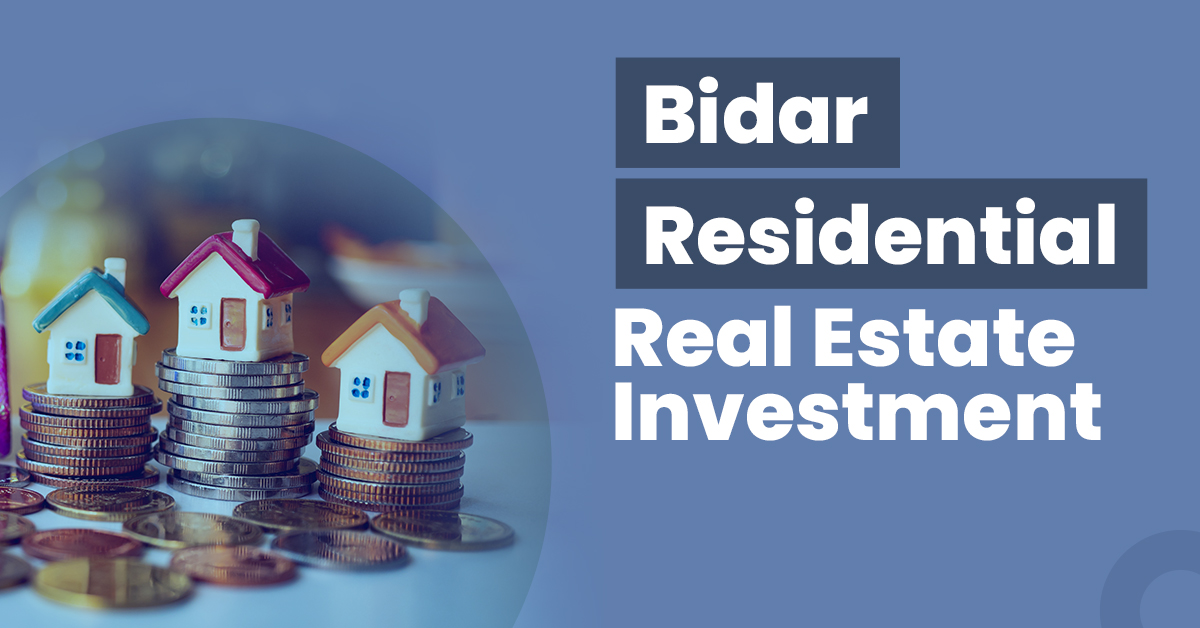 he entire district of Bidar is a part of the Deccan Plateau. Its northern part characterises vast expanses of a level surface with basaltic rocks, black soils, and undulating and flat hillocks scattered here and there. The southern part is a well-drained high plateau that is 715 metres above sea level.
Moreover, it is a house to a large number of industries and a thriving population of more than 17 lakh. Moreover, there are 84 factories and 8 large-scale industries with a lot of investment (₹ 229.69 crore) behind it, making the industrial scenario of Bidar particularly encouraging.
Therefore, people across the country are gathering here in search of job opportunities and real estate developers are putting their effort to meet the increasing demand. So, it can be beneficial to invest in residential properties here.
Top Reasons to Invest in Residential Real Estate in Bidar
There are various reasons why investing in residential real estate in Bidar can be beneficial. Here is a few of them:
Effective Business Cluster
Apart from being popular for Bidri handicraft products, this place has an effective presence of multiple large-scale and small-scale industries and businesses that sustain the lives of its growing population.
Furthermore, this district is witnessing a steady growth trend that has seen 6 fold increase in investment and has enabled a doubling of employment. Moreover, a large number of enterprises in this district are in Transport & Hotel sector, Trade & Repair and Servicing units. The service and repair sector is especially a big cluster in Bidar as it has a noteworthy locational advantage.
Considering this, if you are entering the residential real estate market, this district can be a preferable starting point.
Heritage, Tourism, and More
Bidar has a significant place in the archaeological map of India owing to its rich heritage. The town that was the capital of medieval Deccan, has 98 monuments, of which about 30 are tombs scattered throughout the city, which gives its nickname – the City of Whispering Monuments.
Naturally, it has become an extravagant tourist spot attracting tourists, archaeologists, and history enthusiasts from all over India. Consequentially, a place like this has better community amenities, a high resale value of properties, proper transportation, better infrastructure, and more.
Investment Opportunities in Residential Real Estate in Bidar
Here are a few localities of Bidar where you can consider investing in residential real estate:
Basavakalyan is famous for being the Karmabhoomi of a revered 12th-century religious reformer Basaveshwara and a place that many saints used to call their home. Apart from its forts, temples, lakes and other historically significant places that make tourism possible, it has become a hot spot for many industries.
From agro-based factories to steel factories, from furniture work to plastic industries, it holds a great variety and opportunities for employment. Apart from that, various businesses also dominate the economy of the land.
The experience of living in a modern locality depends heavily upon the civic amenities it presents. Naubad is a locality that promises all the necessary factors that modern life needs. Be it top-class healthcare facilities or schools and colleges, it can provide all of them.
Naubad is steadily becoming a spot for real estate growth as is evident from the increasing number of housing complexes getting built there. So, you can also take advantage of the trend and invest in residential real estate at Naubad.
Things to Consider Before Investing in a Residential Property in Bidar
Before going into calculations for making a budget, one has to consider some internal and external factors related to the property. Here is a list of the major factors that one has to keep in mind:
Quality of the Neighbourhood
It is very crucial to investigate the neighbourhood where the property is located, as it has a heavy influence on the quality of life. To make sure that the investment is going into a potent field, one should visit the place and talk to older residents there and try to delve deep into the intricacies of the locality.
Additionally, look for necessary factors such as proximity to a police station, crime rate, traffic tendencies, availability of open spaces, playgrounds, lakes, proximity to hospitals, schools, colleges and offices etc.
RERA signifies that the property is legally sound. Apart from that it has several other functions which primarily aim to provide safety to homebuyers and encourage them. The Indian Parliament introduced the Real Estate Regularity Authority Act 2016 to deal with certain inconsistencies and issues in the real estate sector.
This act ensures that builders cannot charge for super build-up areas (areas outside the carpet area), they have to complete projects within specific periods, and more. So, every broker or builder of the state must register their property listing in an official portal of the RERA Karnataka.
Reputation of the Builder
Before making any move towards investment, looking into the builder is perhaps the most important step to take. First, one should have a basic idea about the brand's reputation and then one can pick up one online and from print media. Second, one has to give their offices a visit and also their ongoing projects to verify their claims.
To put further emphasis on choosing a builder, one should approve a builder who is part of CREDAI, BAI or such trade associations, who has ISO 9000+ certification, who is financially stable, who has a great track record and so on.
You can ask the developer to allow you the architectural drawing of the property and discuss them with an interior designer or an architect. It will eliminate the possibility of having major inefficiencies.
For example, a property of 900 ft2 can have smaller rooms than an 800 ft2 property due to the inefficiency of design. Checking these inefficiencies is crucial as it can save one a significant amount of money. Furthermore, it ensures a better chance of getting tenants and a longer tenure.
Stamp Duty in Bidar
The stamp duty applicable are:
| | |
| --- | --- |
| Property Value | Rate of Stamp Duty |
| Between ₹ 21 lakh to ₹ 35 lakh | 3% |
| Below ₹ 20 lakh | 2% |
| Above ₹ 35 lakh | 3% |
Registration Charges in Bidar
The registration charges applicable are:
| | |
| --- | --- |
| Buyer | Registration Charges |
| Man / Woman / Joint Owners | 1% of the property cost |
Bidar Residential Real Estate Sector- What's the Forecast?
Apart from Bidar's current industries and businesses, its future holds overwhelming potential. There are several upcoming projects in Bidar that organisations such as Meridian Polymers, Nichino Chemical India Private Limited, Vani Organics, Goldstone Infratech, AzakemPharma Labs etc., are going to work on.
Apart from that, a 23 km long ring road is proposed that will connect DevDevVana on Bihar Hyderabad road and Naubad industrial area that is on the Bidar-Srirangapattanahighway. It will tremendously up the transportation game of the district making it more suitable for housing the ongoing influx.
Residential Real Estate vs Other Asset Classes
If one considers a route map for higher returns several paths can lead to the destination, however, each path has different attributes to it. Here is a comparison study to help provide a comprehensive idea:
Residential Real Estate vs Stocks and Mutual Funds
The stocks and mutual funds market can surely provide higher returns than residential real estate can, however, the market is highly volatile too. Therefore, investing in stocks and mutual funds demands the calculation of risk tolerance potential on an investor's part.
On the other hand, residential real estate provides stability and predictability being a monthly remuneration-based income. So, if you do not want to take risks, this can be a perfect investment option for you.
Residential Real Estate vs Gold
It is true gold investment can emulate inflation-beating results. However, there is a devaluation of currency and that makes the returns nominal. Whereas despite the growth in rentals in India, residential real estate has given up to 15% returns and on average 8%.
Furthermore, the residential real estate produces regular monthly cash flow that a gold investment cannot. To top that off, a property's value increases over time making it a more attractive investment option.
Residential Real Estate vs Commercial Real Estate
Residential real estate and commercial real estate both can be good performers in the market. However, investing in commercial properties is not for everyone. It is because it takes a larger amount of investment and the amount of return or stability depends on the success of the business that rents the place.
Simply put, residential real estate is an asset class that one can easily enter and start earning as getting tenants for residential properties are far easier comparatively.
Residential Real Estate vs Bond
To name two asset classes that provide safe and predictable returns, one has to pick bonds and residential properties. Although residential real estate can provide higher returns in the long run, they are both very promising.
To elaborate, bonds keep the capital investment protected and return predictable amounts if one sticks with it till its maturity and residential property can produce income on monthly basis through rentals.
Here is a table to portray the comparison with more clarity:
| | | | | | |
| --- | --- | --- | --- | --- | --- |
| Parameters | Residential Real Estate | Stocks &Mutual Funds | Gold | Commercial Real Estate | Bonds |
| Returns | Moderate | High | Moderate | High | Moderate |
| Liquidity | Low | High | High | Low | Moderate |
| Risk | Low | High | Low | Low | Moderate |
| Volatility | Low | High | Low | Low | Low |
| Ticket Size | High | Varies | Low | High | Varies |
Therefore, if you have an interest in investing in bonds that guarantees 9 to 11% fixed return you can find a detailed list of carefully curated bonds that will help you beat inflation. To start investing in low-risk, high-rated bonds without paying any additional charges, register now.
Steps to Invest in Residential Real Estate Property in Bidar
While investing in Bidar's residential properties, one may follow these steps for a hassle-free experience:
Step 1: Do the elaborate calculation and prepare a budget.
Step 2: Do thorough research and make a list of properties that you want to invest in.
Step 3: Give those properties a physical visit.
Step 4: During the visit contact residents and further verify the builder's reputation.
Step 5: Figure out the resale value of the properties and their prospect with a real estate expert.
Step 6: Choose the property/properties you want to invest in.
Step 7: Verify if the property has RERA authentication and other related documents.
Step 8: Complete the paperwork and the transaction.
Step 9: Claim the legal ownership of the property.
Step 10: Choose proper insurance coverage for the property.
Final Word
Bidar is constantly evolving and the demand for residential properties is very high. Real estate developing agencies are not letting the perks of the place go to waste and making the best out of it. Apart from its tourist attractions and Bidri handicrafts, its economic growth due to various industries and businesses is supporting the influx. So, it would be wise to invest in residential properties here.
Frequently Asked Questions
What are registration charges and stamp duties? 
The fee applicable for registering a property's documents into official records is registration charges. Similarly, a tax levied on the transference of ownership rights is stamp duty. 
What is the closest airport in Karnataka to Bidar?
It is Bidar Airport. It is connected by flight to Bengaluru airport. The nest closest is Hyderabad Airport which is 149 km away from Bidar. 
What documents one would need to purchase a property in Bidar? 
The documents required to purchase a property in Bidar are: 
Stamp duty and registration charges payment receipt 
Completion certificate
Sales deed
Possession letter
Property tax receipts
Allotment letter
Copy of building plan
Sale agreement