Best Investment Plan for Boy Child in India
8 min read • Published 29 November 2022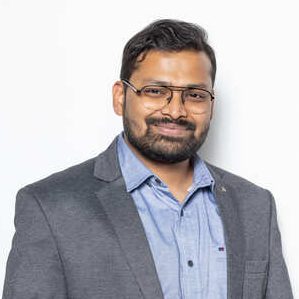 Investment in time will help your son fulfill his dreams when he is ready to pursue higher education in a prestigious institution or when he is about to get married.
Your child's age plays a key role in deciding when to start investing. The sooner you start, the more time you'll get to save up. This will result in a significant corpus built up when your investment plan matures. In this blog, we will know more about the best investment plan for your boy child in India among the ones available today.
Best Investment Options
With the help of some proven strategies, you can plan the best investment plan for your boy child. Here are four of the best investment plans you can find on the market today.
| | | |
| --- | --- | --- |
| S.No. | Investment Plan | Features |
| 1 | Aditya Birla Sun Life Vision Star Child Plan. | It is a participating plan with a constrained method for paying premiums.Option A and option B are the two available plan alternatives.In option A: After five years following the completion of the PPT (Premium Paying Term, payouts are made every two years. The first two payouts are 20% of the sum assured. And the last two payouts are 30% of the sum assured. In option B: After the PPT ends, 5 payouts are made every two years in this configuration – 15%, 15%, 20%, 20%, and 30%. |
| 2 | Bajaj Allianz Young Child Assurance Plan. | It is a plan with typical, participating, regular, and limited premium payments that allows you to save for financial milestones that will occur over your child's growing years. |
| 3 | HDFC SL YoungStar Super Premium Plan. | This scheme provides ample opportunities for you to save for your child. It is one of the most sought-after investment plans on the market for boys. |
| 4 | ICICI Pru Smart Kid Plan. | It is a ULIP scheme with two basic investment strategies.This plan has a varying sum assured. |
Aditya Birla Sun Life Vision Star Child Plan
This is one of the best investment plans for a boy child in India that gives regular payouts after the premium paying terms are over for funding your child's education and guaranteeing your child's future even when you're not there.
Benefits

Future payments are waived upon the policyholder's death, and the death benefit is paid to the nominee, which is 105% of premiums paid up until the insurance holder's death.
The annual payouts selected from the available options will be paid when they become due, and any earned reversionary bonuses, including terminal bonuses, will be paid out upon maturity.
Deferring the annual payouts will increase the payout amount.
Benefit from income tax on premiums paid in accordance with Section 80C and on claims received following Section 10(10D).
Age
18-55 years
Maximum Maturity Age
75 years
Minimum Policy Term
Option A: Minimum – 16 yearsMaximum – 23 years
Option B:Minimum – 14 yearsMaximum – 21 years
Premium paying term
5-12 years
Minimum sum assured
INR 1,00,000
Premium Frequency:
Annual, semi-annual, quarterly, and monthly
You can apply for this plan through the provider's online portal. Download the enquiry form and fill it in with accurate details. Upload the following documents to complete the procedure:
Duly-filled form
KYC documents
Address proofs
Identity proofs
Complete medical records
Age proof
Bajaj Allianz Young Child Assurance Plan
The Bajaj Allianz Young Child Assurance plan is a conventional savings and insurance plan that will ensure that your child meets their life goals.
Benefits

Maturity Benefits: Following benefits will be paid out as the plan reaches its maturity:

Guaranteed Additions (GA) + Guaranteed Maturity Benefit (GMB) + Vested Bonuses (VB) + Terminal Bonus (TB), if any, + Interim Bonus (IB), if any
One of the three possible cash installment choices within the plan (3, 5, or 7 years), or a lump sum, may be used to receive the maturity benefit. After the plan's tenure has expired, the benefit is paid under this option in yearly installments.

Death Benefit: If the insured passes away within the plan's term, the death benefit would be the Sum Assured on Death.
Bonuses: Every year during the policy tenure, bonuses that have been declared under the plan are paid. In addition, on death or plan maturity, bonuses may also be awarded, including interim bonuses and terminal bonuses.
Conditions
Minimum
Maximum
Entry age (last birthday)
18 years
50 years
Maturity Age (last birthday)
28 years
60 years
Plan tenure
10,15 or 20 years
Premium Payable
According to the selected Guaranteed Maturity Benefit, age, plan duration and term of premium payment
Premium paying term
5, 7, 12, 15 or 20 years
Sum assured
10 times the annual premium
Premium payment mode
Monthly, quarterly, half-yearly and annually
For applying for this plan, go to the company's website and download the enquiry form. After filling up the form properly, make sure to get the list of documents required for the same. Upload the scanned documents on the portal and submit. The following documents would be needed:
Complete application form
Address proof
Identity proof
Age proof
Medical history
KYC documents
HDFC SL YoungStar Super Premium Plan
The HDFC YoungStar plan is an investment plan that combines the benefits of an investment plan and an insurance plan.
Benefits

A priceless shield for your youngster
Annual payments to your family after your untimely death
Possibility to invest in several funds
You have a choice of the investment fund and premium
You will receive the fund's total cumulative value after the policy term.
In case the policyholder dies within the duration of the policy, then the beneficiary will receive the benefits following the benefits payments preference you selected.
Conditions
Minimum
Maximum
Entry age (last birthday)
18 years
55/65 years
Maturity age (last birthday)
–
65/75 years
Policy term (PT) in years
10
20
Premium paying term (PPT) years
Equal to policy term
Yearly premium
INR 15000
No limit
You can directly apply for this plan by visiting the nearest branch office and submitting the following documents:
Age proof
Address proof
Income proof-Salary slip or Form 16
Identity proof
ICICI Pru Smart Kid Plan
A unit-linked insurance plan that develops your money and aids in securing your children's educational milestones is the ICICI Prudential Smart Kid Solution.
Benefits

This child plan's minimum and maximum admission ages are 20 and 54 years, respectively.
A portion of the premium paid each year, between 120 and 170%, is assigned to the fund value after 15 years of the policy, and this plan provides the option to take a portion of that value.
Wealth creation: Possibility to build wealth through market-linked returns with the freedom to select among 11 funds per your risk tolerance.
Continuous saving to achieve your goals: In the event of an unexpected death, the firm will pay all future premiums through smart benefit, and at the policy's maturity, your nominee will receive the fund value to provide for your child's future.
Life insurance: A one-time payment made to the nominee in the event of an unexpected circumstance to meet emergency expenses.
Convenient premium payment options include paying once, annually, for 5, 7, 10, or the duration of the coverage.
Conditions
Minimum
Maximum
Sum assured (in INR)
1,00,000
30,00,000
Policy term (in years)
10
24
Premium term (in years)
Equal to policy term
Entry age of parent (in years)
20
60
Age at maturity of parent(in years)
50
70
Entry age of the child (in years)
0
12
Age at maturity of child(in years)
22
25
ICICI Pru smart kid plan can be obtained through middlemen, whether online or offline. Standard practices for each choice are detailed below:
Online: Company's particular plans are available online only. The client must sign on to ICICI Prudential's website, select the necessary plan, coverage, and information, and then submit the information. Using the filled data, the premium will be calculated. After making the required online premium payment using a credit card or any other online payment mode, the consumer will receive their policy.
Intermediaries: Some plans are not available online and must be purchased from brokers, banks, agents, etc., where they will help complete the application procedure.
Bottom Line
In addition to the investment strategies outlined above, you might think about funding a SIP, PPF account, or debt mutual funds. Keep in mind that the finest investment strategy for your son should provide the best returns in the form of advantages for his schooling in the upcoming years. Therefore, before choosing a child-saving plan for your kid, be sure to compare the features and advantages of several options.
FAQs
What are the payment modes available to pay policy premiums?
To ensure consumer convenience, insurance providers offer different payment modes using which policyholders can pay their premiums. These include credit cards, ECS, NEFT, etc.
What happens if a policyholder stops paying premium?
The insurance coverage will end, and the policy will lapse if the policyholder fails to pay the premium.
What are the major determining factors that play a role when selecting the best investment for your boy child?
The major factors that determine which is the best investment plan for your boy child include:
Your son's future goals.
Your present financial ability.
Which scheme's benefits suit you the best.
The amount of premium you are expected to pay.
The interest rate of the investment scheme.