Beginner's Guide to Earning Air Miles via Credit Cards
7 min read • Published 28 February 2023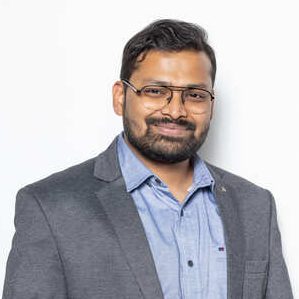 Credit card (CC) users can claim several benefits and rewards by simply utilising their cards regularly. The benefits of using credit cards include reward points, cashback, discounts, air miles, etc. Out of these benefits, air miles are the lesser-known perks among beginners.
Therefore, in this article, we will be discussing the meaning of air miles and how you can earn it to travel to your favourite destination, by just paying a fraction of the flight tickets.
What Are Air Miles?
Air miles are a part of the loyalty program and points scheme by various airlines which rewards its regular passengers with free or discounted air travel up to certain miles. This helps them retain flyers and develop customer trust. You can earn air miles by either utilising your CC or by enrolling yourself with certain airlines' frequent flyer programs.
The miles that you earn depend on the number of miles that you have flown or the number of flights in a year. Most frequent flyer miles do not have a fixed value. Credit card issuers decide which rewards program will offer what type of rewards.
While frequently travelling via flights may not be possible for everyone, availing credit cards to reduce travel costs can be a smarter decision.
How to Earn Air Miles?
Credit card issuers in partnership with respective airlines reward credit borrowers with air miles. These air miles allow them to claim discounted flight tickets to some exotic destinations throughout India or abroad. The more air miles you earn, the further you can travel with exempted flight ticket prices.
Here are some ways you can earn these benefits via CC:
Welcome Gift for Using the Credit Card for the First Time
One way to earn air miles is by utilising CCs for the first time. The issuers in return disburse air miles as a part of the welcome gift. However, these services are only limited to CCs liable to pay joining and annual fees.
This facility cannot be used repeatedly, and hence, they are used by CC holders to start with sufficient air miles balance in their CC. One such example is JetPrivilege HDFC Diners Club, which has an annual fee of ₹5,000 and offers 30,000 JPMiles within 90 days of credit card issuance. Other prominent credit cards offering air miles as a welcome gift are Citi PremierMiles, Jet Airways ICICI Bank Rubyx, etc.
Using CC for Purchasing Air Tickets
Air miles facility was specifically designed to attract and expand a loyal passenger base. Therefore, purchasing flight tickets via credit cards can reward you with air miles, which you can use to claim discounted tickets on your next flight. This allows the respective airline service to retain you as a regular passenger, while you get to enjoy cheaper flight tickets.
Air miles are also rewarded to borrowers, upon attaining a certain credit threshold. For example, SBI Signature Credit Card rewards 30 air miles on every ₹100 spent via the CC. Similarly, the Axis Bank Vistara Signature Credit Card offers air mile points up to 3,000 on every ₹75,000 spent via their issued credit card.
This move encourages borrowers to extend their credit card usage, which would benefit the creditors.
Accelerated miles are extra air miles rewarded for availing flight tickets via affiliated platforms. Therefore, if you want to add some extra air miles to your CC balance, you may consider booking your flight directly through the issuer's portal. You can also consider booking your tickets via your CC through the airline's website.
For example, as SBI has partnered with Air India, flights booked via SBI credit cards through the Air India website will earn you extra air miles.
Convert Reward Points to Air Miles
In some cases, the issuers allow you to convert your credit points into air miles. You can gain a lot of credit points by applying for CCs that offer excellent credit rewards. In this way, you can accumulate credit points on your purchases and convert them to air miles.
Some credit issuers offering this service usually provide more flexibility or options while converting air miles. For example, HDFC Diners Club Miles CC allows the conversion of reward points to various airlines' air miles, like Vistara, Jet Airways, British Airways, Singapore Airlines, etc.
Types of Air Miles
Now that you know the various means through which you can earn air miles, let us jump into the two distinct types of air miles you can avail.
Co-Branded Air Miles
These air miles features are offered by credit card issuers associated with certain airlines. Utilising such CCs can generally get you into the respective airline's frequent flyer program, free of cost. However, if not, you can get yourself registered with the airline's frequent flyer program to enjoy the benefits.
Lastly, as these credit cards are co-branded, one can directly redeem their credit rewards through the lender's website. Therefore, conversion or redemption of credit reward points and air miles is much more convenient.
General Air Miles
General air miles are offered by issuers who are not associated with any particular airline. Therefore, it opens an opportunity for borrowers to redeem their air miles across various airlines, unlike co-branded air miles. Thus, you can choose the airline service of your choice while redeeming the perk.
When to Apply For an Air Miles Credit Card?
One does not necessarily need a CC to claim flight benefits. You can also earn discounted air tickets by registering yourself for a frequent flyer program. This would make you a loyal customer of an airline. However, committing yourself to a certain brand may not always be convenient. Furthermore, one may not always be on the move.
That's where you can utilise credit cards that allow you to earn reward points on every purchase you make via your CC. This way you can accumulate air miles without having to travel very often.
Air miles credit cards are no different from any other credit cards, except for the feature to avail discounted air tickets. If you religiously follow a certain airline, then you may consider getting a co-branded credit card. On the other hand, if you are a regular flyer, but do not have any preference, you can get yourself a general credit card.
Final Words
Availing air miles through credit cards is an excellent way to save money on your next travel destination. Furthermore, you can claim free flight tickets if you have enough air miles balance in your CC. Otherwise, you can still push your air ticket charges to a bare minimum. However, before applying for general credit cards, make sure that the issuer features air miles rewards.
Frequently Asked Questions
Can I fly for free using air miles?
If you have saved enough air miles to compensate for the air ticket price, the airlines may allot a free ticket to you. If your points do not cover the whole ticket price, you can pay for the remaining charges and book the ticket.
What are some best air miles CC in India?
Some of the best air miles credit cards in India are SBI Signature, Citi PremierMiles, jetPrivilege HDFC Diners Club, Jet Airways ICICI Bank, etc.
Other than air miles, what other benefits can you get as a frequent flyer?
Apart from air miles, you can enjoy several other travel benefits on your credit card like airport lounge access, accommodation benefits, baggage allowances, discounted foreign currency exchange fee, priority check-in etc.