Guide for Baranagar Residential Real Estate Investment
12 min read • Updated 12 May 2023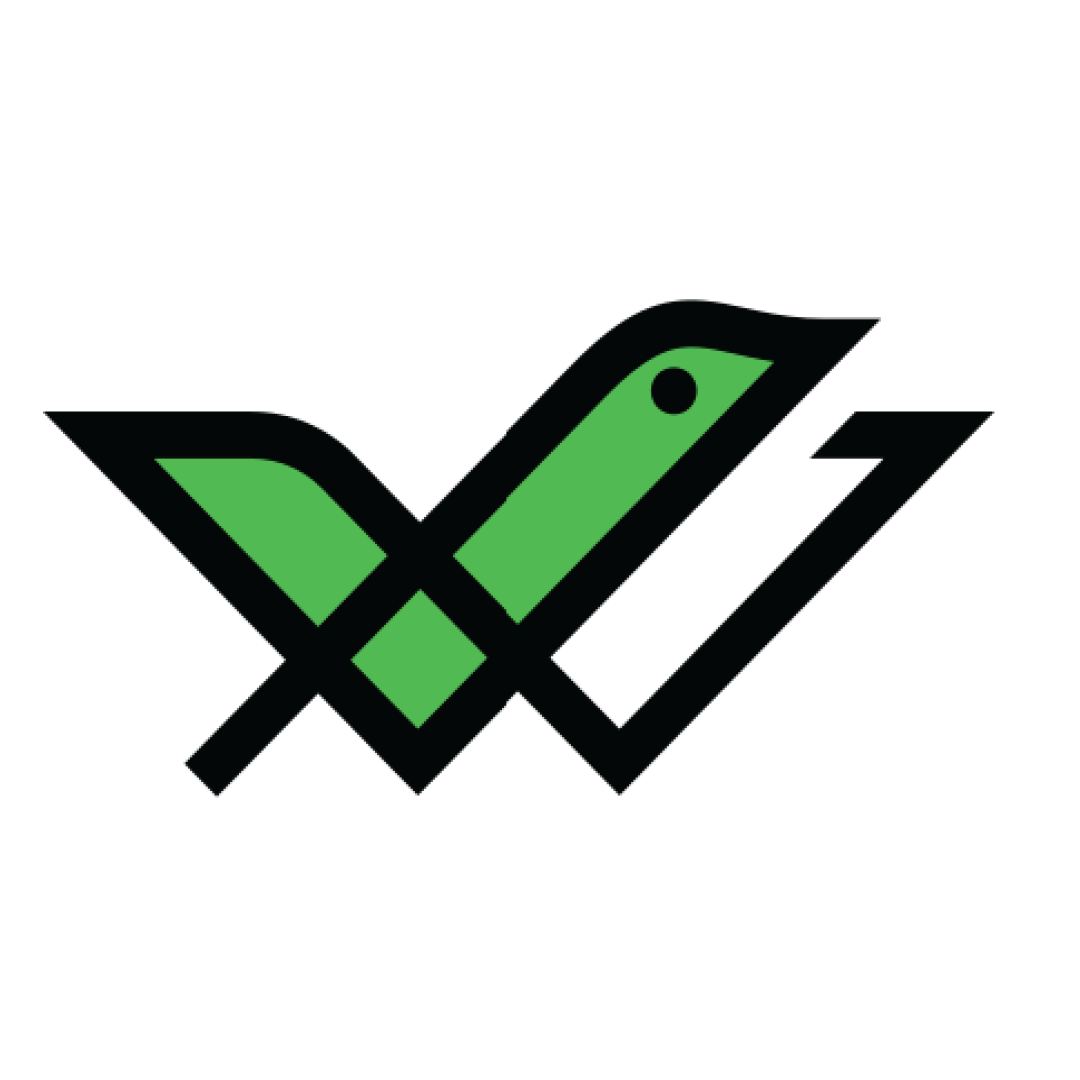 Baranagar is a part of the North 24 Parganas district of West Bengal. Over the years, this locality has become a crucial bedrock of the comprehensive development underway in this state. To elaborate, the city is known for being home to some of India's most critical institutional bodies.
Baranagar has also reached commercial milestones due to several diverse, thriving enterprises of its industrial sector. To elaborate, the locality has been a hub for producing state-of-the-art tools and equipment necessary for the AgriTech sector. A number of cotton processing, chemical, printing, and FMCG businesses have also contributed significantly to the notable economic development here.
Such improvements, and the associated increased employment opportunities, have made this locality increasingly lucrative for the real estate developers of Bengal. So, investing in the residential properties here can turn out to be profitable for you.
Why Invest in the Residential Real Estate Sector of Baranagar?
You can consider investing in residential real estate in Baranagar for a number of reasons, which are discussed below:
Environment-Friendly Surroundings
In recent times, the city has been prosperous in recording a massive overhaul of its approach towards climate consciousness. For instance, a well-functioning sewage system in the locality has played a significant role in curbing the scope of environmental pollution here.
Moreover, the local authorities have taken significant steps in eradicating open vats from all around the locality. The regional administration had also begun separate collection procedures for non-biodegradable wastes and minimised the usage of below 50-micron plastic bags. As a result, this eco-friendly surrounding has become a significant attraction of Baranagar to potential residents.
Proximity to the State Capital
Baranagar is close to West Bengal's capital city Kolkata, connected by the Barrackpore Trunk Road. Therefore, newer job opportunities will be open to the residents of this locality,without the need to relocate for the same. Moreover, state-of-the-art facilities such as leading super speciality hospitals being within reachcan also significantly alter the standard of living here.
Advanced Transportation System
A cutting-edge transportation system here connects Baranagar with several other major landmarks of West Bengal. The Baranagar Road Railways Station, one of the firsts of its kind, still continues to be of major importance for daily passengers and visitors alike.
Moreover, this locality is home to Noapara Station, the largest of its kind in the entire Kolkata Metro transit system. With a number of individuals availing of this facility for basic commuting needs, the risk of traffic bottlenecks has also been reduced significantly.
Places In Baranagar Where You Can Invest in Residential Real Estate
Some of the neighbourhoods in Baranagar where you can consider investing in residential real estate include the following:
A thriving local community has made this area a place of interest for noted real estate developers of this state. Moreover, nearby shopping centres, numerous hardware and software outlets, and notable educational institutes are capable of catering to different wide-ranging demands of the residents here. So, if you are willing to purchase a property here, please keep in mind that the average price of residential real estate in Ariadaha is around ₹3742 per square foot.
One of the busiest localities in the city, Joyshree had become a nerve centre for the blueprint of real estate development in Baranagar. Linked to places like Dakshineswar, Belghoria, Howrah, and Hooghly by road, this bustling locality has seen a significant surge in property investment in the last few years.
Additionally, as it is home to some of the leading healthcare facilities of West Bengal, dwellers of this area can easily opt for necessary medical attention during an emergency. Moreover, the availability of electronic banking outlets is another distinguishing feature of this place. So, if you invest in residential real estate here, it will cost you around ₹4515 per square foot.
Things to Consider While Investing in a Residential Real Estate Property on Baranagar
Before you invest in real estate, it is best to keep certain significant aspects in consideration. These factors have been discussed below:
For residential property, certain amenities such as adequate electricity connection or proper water supply are crucial. Therefore, before you invest in a plot, it is ideal for checking that all of these facilities are available in the building. You can also consider getting in touch with the locals. This way, you may get to know if the area has any recurrent issues regarding power cuts or drainage systems.
Standard of Living in the Neighbourhood
Opting for a property in a developed neighbourhood can be beneficial for you for a number of reasons. For instance, during any medical emergency, you will be able to receive immediate treatments if a reliable healthcare centre is within reach. Similarly, purchasing a plot nearby the local police station can provide a sense of security to your potential tenants. Moreover, residential real estate in a thriving locality can increase the resell value of the plot in the long run.
In the year of 2016, the Indian government passed The Real Estate [Regulation and Development] Act. Introduced as a monitoring measure, the target of this act is to ensure that the investors do not get adversely affected by any fraudulent activities. Therefore, this act has made it mandatory for all residential, as well as commercial, real estate properties to be enlisted in the official record kept by the Real Estate Regulatory Authority [RERA] of respective states.
Although West Bengal is exempt from the specifications of this act, it has a separate website for the same purpose, the Housing Industry Regulatory Authority. So, if you are willing to invest in a plot located in Baranagar, you must verify all of its details on the official HIRA website of the West Bengal government.
Additional Charges Payable
Without having a proper financial estimation, there can be a risk of going over budget when investing in residential real estate. Therefore, please remember that there will be additional expenses on your end other than the precise value of the property itself. These charges might be applicable for stamp duty purposes, registration fees, securing a parking spot, or advance maintenance costs.
Reliability of the Builder
Before any monetary transactions take place, you must make sure that you are dealing with a trustworthy residential real estate developing organisation. It can be helpful to go through the website of this builder and keep a tab on its previous projects. Additionally, you can check out the testimonials of the former clients of this company to have a brief idea about how the purchasing experience had been for the others.
Apart from conducting online background research, you must also visit the property you are interested in on a regular basis. This way, you will be up to date with how the construction work is being supervised. For instance, if substandard raw materials are being used to design the housing structure, you will be immediately able to flag that.
Stamp Duty and Registration Charges for a Residential Property in Baranagar
The stamp duty and registration charges of a residential real estate property are decided by the state government where this property is located at. Therefore, when you are considering investing in a plot situated in Baranagar, keeping a tab on the fees as set forth by the West Bengal government is crucial.
| | | | |
| --- | --- | --- | --- |
| The Location Of The Property | Stamp Duty[For a Property Valued ₹25 lakh Or Less] | Stamp Duty [For a Property Valued More Than ₹25 lakh] | Registration Fees Payable |
| Corporation Area | 6% | 7% | 1% |
| Municipal Corporation Area | 6% | 7% | 1% |
| Areas Not Categorised Under The Two Localities Mentioned Above | 5% | 6% | 1% |
Future Prospect of the Residential Real Estate Market of Baranagar
The continued civic infrastructural development in Baranagar is likely to keep attracting the attention of real estate developers in the coming days. For instance, the Kolkata Metro service has declared its plans to expand the route even further. The authorities have noted that a 12.5-kilometre Pink Line route will be unveiled in the near future, which will be able to link Baranagar with Barrackpore. The metro authorities have received a grant of ₹ ten crores to adequately develop the Baranagar-Barrackpore-Dakshineswar railway course.
Moreover, the Tallah Bridge in Shyambazar has recently been opened by the state government after it underwent a ₹460 crore renovation measure. This bridge can play a pivotal role in making commutation exponentially hassle-free from Baranagar to Shyambazar and other crucial locations of the state like Sinthi, Belghoria, or Dunlop. So, residents of Baranagar may not need to worry about gridlocks during rush hours.
Comparison Among the Different Asset Classes and Residential Real Estate
There are multiple investment tools that you can utilise to diversify your portfolio so that your long-term financial objectives are not dependent upon the performance of any specific asset classes. However, before you start investing, having a guide map about the fundamental differences between these assets can be highly advantageous:
Residential Real Estate vs Commercial Real Estate
Investing in commercial plots can fetch you a higher return than residential real estate. However, note that you do not get to enjoy any tax benefits for such commercial property investments – as opposed to residential ones. Additionally, as the initial expenditure is higher for commercial real estate, the margin of profit in the long run can be significantly lower.
Residential Real Estate vs Stocks and Mutual Funds
When you are investing in residential real estate, you can expect it to be a stable and predictable source of earnings via monthly rental income. The return on investment you can receive from such property remains lower than mutual funds or stocks. However, due to the volatile nature of the stock market, the prospect of gain cannot be guaranteed.
Residential Real Estate vs Gold
The liquid market of gold makes it ideal for your economic objectives. Additionally, investing in this precious metal can also be beneficial during inflation. However, based on the changing mood of the market, gold might not be able to perform profitably during long-term price appreciation. Residential real estate investments, on the other hand, have the potential to bring in comparatively higher returns despite the upswing or uncertainty in the market.
Residential Real Estate vs Bonds
Both residential real estate and bonds had been recognised by market experts as potentially profitable sources of passive income. Moreover, due to the predictable nature of the earnings from these two asset classes, they can seem lucrative to a risk-averse investor. Additionally, holding a bond till it is matured can provide you capital protection even during any downturn of the market.
A few brief pointers on where these aforementioned asset classes diverge have been provided below:
| | | | | | |
| --- | --- | --- | --- | --- | --- |
| Parameters | Residential Real Estate | Stocks & Mutual Funds | Gold | Commercial Real Estate | Bonds |
| Returns | Moderate | High | Moderate | High | Moderate |
| Liquidity | Low | High | High | Low | Moderate |
| Risk | Low | High | Low | Low | Moderate |
| Volatility | Low | High | Low | Low | Low |
| Ticket Size | High | Varies | Low | High | Varies |
Therefore, if you are interested in investing in low-risk bonds, consider registering with us at your earliest so that you can potentially earn fixed returns.
Steps to Invest in the Residential Real Estate Market in Baranagar
When investing in residential properties, you must adhere to a few steps as mentioned below:
STEP1: Prepare an all-inclusive budget.
STEP2: Conduct adequate research to pinpoint a few plots of your interest.
STEP3: Visit these properties and learn about the developers to ensure the quality of the construction of this project.
STEP4: Get in touch with real estate experts to have an estimation of the resell value of this residential property.
STEP5: Decide upon the plot you want to purchase.
STEP6: Check the HIRA authentication of this real estate.
STEP7: Complete the required monetary transactions for the transfer of ownership rights.
STEP8: Get insurance cover for this property.
Final Words
In recent times, Baranagar has become a testament to comprehensive commercial progress. Apart from its renowned jute mill, the locality has found newer employment opportunities with the emergence of several small and large-scale industries.
The Indian Statistical Institute, or ISI, an educational research centre that has been recognised for its national importance by the Indian parliament, is located in Baranagar. Moreover, one of the leading schools of the state, the Ramakrishna Mission Ashrama high school, is also situated in this city. Also, significant steps have also been taken by the concerned authorities to improve the environmental and infrastructural condition of this place.
For all of these above-mentioned aspects, the leading real estate developers of the country are now considering Baranagar to be a potential template for how the housing market can function in the coming days. Therefore, if you are considering investing in the residential properties of this locality, it can be beneficial for your portfolio.
Frequently Asked Questions
Q1. Which is the closest airport to Baranagar?
Ans. The Netaji Subhas Chandra Bose International Airport is the closest airstrip to Baranagar.
Q2. At what price range can one buy a residential property in Baranagar?
Ans. Residential real estate in Baranagar is available at a price range of ₹1440 to ₹10666.
Q3. What is an average rental income one can have from a Baranagar residential real estate?
Ans. An average amount of rental income from Baranagar residential properties tends to be around ₹8688 per month.