Balance Transfer Between Credit Cards – How Does It Work? 
7 min read • Published 19 March 2023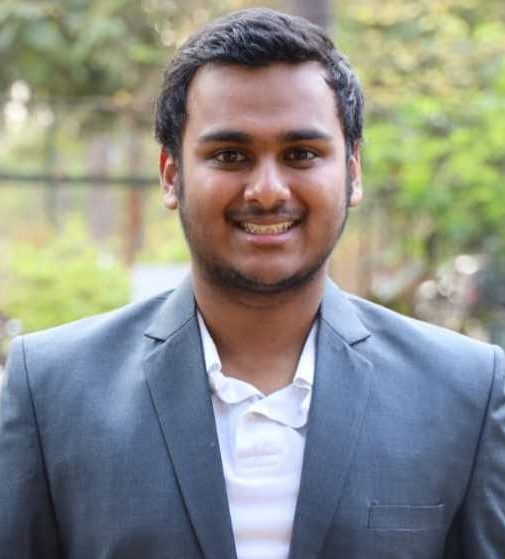 It is widely known that carrying a balance on your credit card results in interest rates that are typically very high. You can take a number of steps to prevent accruing such fees and overdue balances. Being responsible with your finances is very important.
However, if you find yourself already stuck with an outstanding balance that just continues to pile up, maybe a balance transfer is what you need. Several banks in India offer a balance transfer facility. Continue reading to find out everything about balance transfers within the same bank.
What is a 'Balance Transfer'?
A balance transfer happens when you transfer the outstanding balances of one or more of your credit cards to a new credit card. To better understand this, imagine you have a high outstanding balance on a credit card that is also attracting interest and penalties.
Because of your present financial status, you don't think you will be able to repay the loan anytime soon. In this situation, you can approach a bank to transfer your balance to a new credit card with a lower interest rate. This will settle your balance on your old card and give you some extra time to pay your dues without attracting further interest for a while.
Do banks in India allow 'Balance Transfers'?
The major stream of income for a bank is the fee it earns as interest and charges. When you have payments outstanding on a credit card, the bank levies interest and penalties on it; again, it is a source of income for your bank. This is the reason most banks do not offer this facility. Even though it is not against any law, most banks deny it because it will be a loss-making deal for them.
Various banks offer credit cards that come with a balance transfer facility from another bank. However, do remember that this facility comes with a processing charge. So, it is very crucial to do your math before opting for a balance transfer.
Best banks in India that offer balance transfer facility
Banks often run promotional offers with 0% APR balance transfers to attract new customers. This allows credit cardholders some leeway to repay their dues without having to pay any interest on them. This interest-free period lasts only until the promotion.
Some banks that extend balance transfer facilities on their credit cards in India include:
State Bank of India
SBI presently has two ways through which you can choose to transfer your balances from different banks and club them on a single credit card.
In the first option, you get an interest-free period of 60 days. However, it comes with a processing fee of 2% with a minimum fee of ₹199. The 2% fee is calculated on the total amount that you wish to transfer.
The second option allows you a transfer with zero processing fee. If you choose this method, you will be charged an interest of 1.7% p.m for the first 180 days.
To get a balance transfer to SBI, you can do it either through their official website, mobile app or by simply sending an SMS to 56767.
You can avail this facility for a maximum ordered amount of 75% of your available credit limit with the minimum amount to be ₹5,000.
ICICI Bank
ICICI Bank allows a smooth credit card balance transfer process without the need for any documentation. Some of the salient features of this facility include:
This facility can only be availed by existing credit cardholders of ICICI Bank. They can transfer the balance from the credit card of other banks to their ICICI credit card.
A minimum outstanding balance of ₹15,000 is a prerequisite to avail this facility. A maximum of ₹3 lakh can only be transferred.
A cardholder can choose to make payments in 3 and 6 months installments.
Kotak Mahindra Bank
Kotak Mahindra Bank is another bank that allows you to transfer your balance from other credit cards to theirs. It is a simple process that you can apply for through their official website, mobile app, helpline number or by sending an SMS to 5676788. Here are the key features of their facility:
The outstanding balance on your credit card must be from a different bank. The card must also be older than 6 months.
You get to enjoy a 90 day interest-free period on your card.
The balance transfer must be for a minimum of ₹2,500 and a maximum of 75% of your available credit limit.
A processing fee of ₹349 + GST per ₹10,000 shall be charged.
Factors to consider before applying for a Balance Transfer
A balance transfer sounds like an easy way out when you see your credit card debt piling up. However, it is not as easy as it appears on the surface. There are several factors attached to it that you must consider well in advance before applying for a transfer:
Applying for a balance transfer does not mean you will get it. Banks offering interest-free balance transfers or other facilities are seeking to attract new customers. However, this does not mean that they are looking for defaulters. To be eligible for a credit card balance transfer, you must have a good credit history and credit score. 
It should not be used as a regular repayment mode but only in extreme circumstances. Frequently doing it can hurt your credit score badly in the long run.
Banks charge some interest or processing fees on a balance transfer depending upon their policies. So make sure to consider these fees and interests in advance. It is advisable to go ahead with it only if the sum of these charges is lower than your current outstanding balance.
Most banks do not allow you to transfer the complete sum, but only a part of it. So you might still have some dues outstanding on your old credit card even after the transfer. 
Even if the amount is transferred, it is still a debt that needs to be repaid. Make sure to handle your finances with discipline and clear your debt in time.
Final Word
A balance transfer can be a convenient alternative when you find it hard to repay your debts on time. But because it is a loss-making deal for the banks, they do not allow it for their existing customers.
However, if you decide to transfer it to a new bank, you can land yourself a good deal, as most banks leverage balance transfers to acquire new customers. To sum it up, it is still a part of your personal financial planning and therefore must be done with due care and discipline.
Frequently Asked Questions
How long does it take for a balance transfer to take place?
Once your application for a balance transfer is approved, most banks process it within 3-5 days. 
How can I apply for a credit card balance transfer to a new bank?
All banks facilitating balance transfers allow you to do it from their official website and mobile application. You can also reach out to them on their helpline number for the same.
Can I apply for a balance transfer if the interest rate on my present credit card is too high?
Yes, you can. Most banks allow very low-interest rates or even nil interest for a specified period on a balance transfer; you can take advantage of that. However, make sure to find out about the fees and interest rate they will levy once the offer period passes . 
How can I choose the best bank for a balance transfer?
To get the best deal, compare the interest and fees being levied by the banks you are considering. Also, compare them with the terms and conditions on your existing card. Also, try to find out any other information that could be crucial to your decision and then plan accordingly.