Are Demat Accounts Safe for Investors?
6 min read • Updated 19 January 2023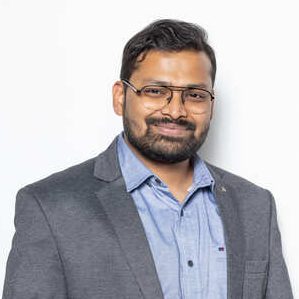 A Dematerialisation or "Demat" account holds or stores securities like stocks, bonds, mutual funds and ETFs in electronic form. You can seamlessly trade securities held in your Demat account on the secondary markets.
Since its inception in the Indian stock market in 1996, Demat accounts have changed the way trading works. Today, the Securities and Exchange Board (SEBI) of India has mandated that every trader must have a Demat account to participate in the stock market. However, many new investors tend to have doubts about the privacy and safety of Demat accounts.
Keep reading this blog to learn about the safety features of Demat accounts.
What Is the Purpose of a Demat Account?
As we already know, all traders and investors must have a Demat account. These accounts offer certain benefits that differentiate them from regular savings accounts. Here are some of the essential purposes of a Demat account:
Demat accounts store securities that traders purchase from the secondary market in electronic format. Its convenience makes trading with these accounts much easier than trading physical shares used to be.
When an investor opens a Demat account with a reputed Depository Participant, it is automatically linked with stock exchanges like the Bombay Stock Exchange (BSE) and National Stock Exchange (NSE). This makes trading mutual funds, equities and other securities easier and more convenient.
As Demat accounts convert your physical securities to electronic format, it reduces the investors' worries about theft. Moreover, transactions are secured with your unique Demat ID for the transaction of securities. This minimises the chances of misplacements.
As the purchase and selling of securities take place digitally via Demat and trading accounts, it erases the chances of receiving damaged goods or bad deliveries.
Accessing a Demat account is relatively easy. With it, you can avoid having to visit banks or stockbrokers to manage your account frequently. . You can access your Demat account with your smartphone or laptop and engage in trading securities.
Trade with Varieties of Instruments
With a Demat account, you can trade assets like government securities, ETFs and mutual funds. This allows you to diversify your portfolio and invest wisely using your Demat account.
Is It Safe to Use a Demat Account in India?
SEBI mandates the use of Demat accounts for traders to promote secure and convenient trading. The two depositories- Central Depositories Services Limited (CDSL) and National Securities Depositories Limited (NSDL), overlook all transactions and data for securities held in Demat accounts with the help of Depository Participants.
As investors convert their securities to electronic format, there are low chances of physical theft and misplacement of possessions. However, this brings in a lurking fear of internet hackers and problems with authenticity verifications.
To confirm and verify transactions, traders need to use their Demat account number, which ensures safety from scams and thefts. SEBI suggests that investors avoid sharing sensitive information like Demat unique ID. Sharing your private information can allow these scammers to access your account and trade illegally on your behalf.
Furthermore, depository participants also play an essential role in the safety of your Demat account. These are registered brokers, banks and NBFCs that open Demat accounts on your broker. Therefore, SEBI suggests investors only open Demat accounts with DPs registered under SEBI.
By following the SEBI guidelines, you can rest assured about the safety of your securities in your Demat account.
How Can You Keep Your Demat Account Safe from Fraud?
Here are a few tips to keep in mind to avoid fraud, theft and illegal activities concerning your Demat account.
Check Your Account Balance and Statement
Every investor and trader must study their Demat accounts frequently. This helps to detect any discrepancies in your account. Consider flagging these discrepancies and contacting your DP for an electronic contract note to cross-check transactions. This will allow you to keep track of activities in your account.
Protecting Sensitive Information
Every investor and trader should maintain secrecy regarding their login credentials and Demat account number.
You must not share these details with anyone other than your Depository Participant. Also, while setting up your password, consider avoiding predictable information like the DOB and names of your loved ones. You must use strong passwords that are mixtures of alphabets, numbers and special characters. .
Research on Your Depository Participant
Before opening a Demat account, conduct comprehensive research on the Depository Participants. Your research should cover their service history, services offered, costs and expenses. Also, compare these facilities with other depository participants for a better analysis. Most importantly, consider checking whether the Depository Participant is registered under SEBI.
Close or Deactivate Unused Demat Accounts
If you own one or more Demat accounts that have been lying dormant lately, consider closing them. This will save you from paying unnecessary maintenance charges and the possibility of account hacking.
Unused Demat accounts can attract scammers who can gain illegal access. Following this, they can use these Demat accounts on your behalf, participating in unlawful trading.
Constantly Update Your Contact Details
The Depository Participants email traders their account statements and related insights periodically. They also send SMSes to traders about any transaction activities in their Demat accounts.
Therefore, if you have a Demat account, consider keeping your Depository Participant up to date with your contact information like phone number and email ID. Inform them if you change your phone number and email so that you can continue receiving regular account statements and notifications.
Final Word
To conclude, the Demat account ensures safe, convenient and hassle-free trading experiences. It keeps your securities safely stored and lowers the risk of theft that exists while trading with physical securities. Therefore, to embark on a safe trading journey, consider abiding by the SEBI guidelines regarding Demat accounts.
Frequently Asked Questions
What are the different types of Demat accounts?
There are three types of Demat accounts in widespread use in India. These are repatriable Demat accounts, non-repatriable Demat accounts and regular Demat accounts.
When can someone else use my Demat account on my behalf?
Legally, another person can only access and operate your Demat account on your behalf when you authorise them to do so. You can use the Power of Attorney feature and submit another person's name to your DP for them to access your Demat account.
Can I open multiple Demat accounts?
Yes, you can open multiple Demat accounts. However, these accounts must be under different stockbrokers.
What are the essential documents to open a Demat account?
To open a Demat account, you must produce scanned copies of your PAN card, Aadhaar card, driving licence or utility bill, cancelled cheque, your bank's passbook or account statement. Having a PAN card is mandatory for opening Demat accounts.