Applying For a Personal Loan? Here Are 5 Mistakes To Avoid!
6 min read • Updated 12 May 2023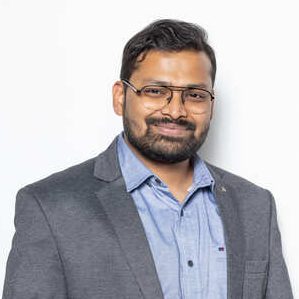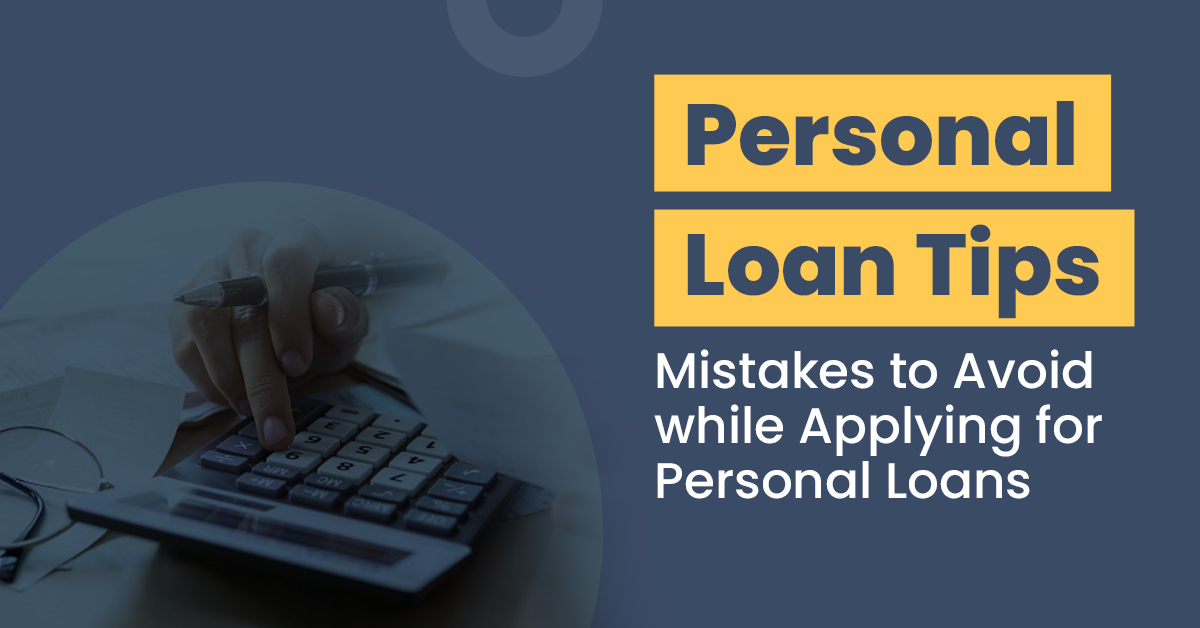 Considering a personal loan? If so, you may be wondering what mistakes you should avoid while doing so. Applying for a personal loan is an essential financial decision that can have long-term implications, so it's important to be aware of common pitfalls.
This blog will discuss five common mistakes people make when applying for a personal loan and how to avoid them. Understanding the potential risks and pitfalls ensures you get the best loan rate and terms possible.
Read on to learn more about avoiding mistakes while applying for a personal loan.
What is a personal loan?
A personal loan is an unsecured loan from a Bank or financial institution to finance your unique needs. Unlike other types of loans, such as a mortgage or auto loan, you don't need collateral to secure a personal loan. This type of loan is often used to cover large purchases, fund home improvement projects, consolidate debt, or cover medical bills or any other personal need.
Personal loans are available in secured and unsecured forms and may be offered by banks, credit unions, and other lending institutions. The terms and conditions of a personal loan can vary widely depending on the lender, but generally, they offer fixed interest rates, flexible repayment periods, and fixed monthly payments.
It's essential to research and understands any loan terms and conditions before you sign on the dotted line. Knowing what kind of loan is right for you and understanding the potential risks and rewards can help you make an informed decision.
Eligibility Criteria to apply for a personal loan
If you're looking to apply for a personal loan in India, several eligibility criteria must be met before your application can be approved. While different lenders may have their specific requirements, generally speaking, you will need to be:
1. A person who is an Indian citizen and who is 21 to 60 years of age.
2. Make sure you have a steady income and provide proof of employment.
3. Have a good credit score, with a score of 750 or more. However many lenders are providing loans with a score above 700 also at a higher interest rate.
4. Have a minimum monthly salary (depending on the lender (Starting from Rs 20,000 per month).
5. Have a valid bank account in your name.
6. Provide your PAN card, address proof and identity proof.
7. Be able to pay the processing fees, as charged by the lender.
Finally, it is essential to remember that even if you meet all the eligibility criteria, the lender can still decline your application due to other factors, such as your bad credit history or delay/default in previous loan repayments.
Mistakes to Avoid While Applying for a Personal Loan
Not Checking Your Credit Score
One of the most important steps when applying for a personal loan is to check your credit score. Your credit score is an indicator of your financial health, and lenders use it to evaluate your creditworthiness.
Your credit score determines how likely you are to be approved for a personal loan and what interest rate you can expect. Therefore, checking your credit score before applying for a personal loan is essential.
Knowing your credit score can help you make better decisions about obtaining a personal loan and understanding the available terms.
Not Shopping Around
When it comes to taking out a personal loan, it is essential to shop around to get the best deal possible. Shopping around means researching different lenders and comparing interest rates, fees, loan terms, and other factors to ensure you get the best loan.
By not looking at all of your options, you may be missing out on better interest rates and terms that could save you money in the long run.
Not Reading The Fine Print
One of the most essential tips when applying for a personal loan is to read the fine print. It's easy to get excited about the loan offer and overlook details, but if you don't read all the information in the loan agreement, you could find yourself in a lot of trouble.
Before signing the paper, ensure you understand the loan's terms and conditions, fees, charges, prepayment penalties, repayment schedule, and other details. Ask your lender about all these charges and clarify any confusion before signing.
It is crucial to know precisely how much money you will be paying back and on what terms. Ignoring the fine print can lead to unexpected costs affecting your finances.
Non-disclosure of the existing loan details
Disclose all the information related to your previous loans if any like education loans, vehicle loans, or any existing debt which includes mortgages, or if you have not paid any of your loans as this will impact your credit score and also this information will impact your loan application to move forward.
Borrowing More Than You Need
When applying for a personal loan, you must only borrow the amount you need. Many borrowers make the mistake of borrowing more money than necessary simply because it's available to them. Unfortunately, this can be a costly error.
The more money you borrow, the higher your interest rate will be. That means you'll have to pay more interest and fees over time. Plus, the amount you're paying back each month will be higher, which could strain your finances.
Frequently Asked Questions
What are the features of a personal loan?
Personal loans typically offer competitive interest rates, flexible repayment terms, and fast approval times. Some lenders also offer additional features such as rewards programs, cash-back offers, and discounted interest rates for certain borrowers having higher credit score and with zero default history.
How much can I borrow with a personal loan?
The amount you can borrow with a personal loan depends on your eligibility criteria, credit score, and income level. Most lenders will offer you anywhere from ₹50,000-20 lakhs rupees as per your need and ability to pay it back.
What are the minimum and maximum repayment periods?
Most lenders offer repayment periods between 6 months and 5 years. Generally speaking, the longer the repayment period, the higher the interest rate.
What documents do I need to apply for a personal loan?
Most lenders require applicants to submit documents such as their identity proof (/PAN Card), proof of residence (Aadhar/Passport/utility bills or rental agreement), proof of income (salary slips), and bank statements.
Depending on your lender, you may also need to submit additional documents such as tax returns or financial statements(in case of business income).