Apply for a Business Loan Online: Interest Rate and Eligibility Criteria
5 min read • Published 22 January 2023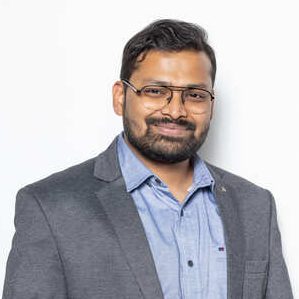 Waiting for hours at the bank or visiting every bank asking for a business loan isn't the norm anymore. You can now choose from many Banks and Non-Banking Financial Corporations (NBFCs) to avail a business loan for your business.
There are different business loan schemes you can select as per your financial requirement considering other factors like interest rates, repayment tenure, fees etc.
What is a Business Loan?
This is typically a type of loan that you take to grow your existing business. Every small or big business needs funds to carry on its activities. You may want to buy new equipment, hire new employees, purchase space for a new office, or invest in staff training to purchase stocks, working capital management. A business loan pumps money into your business, and your company grows in value.
If you are a self-employed professional or own a company that falls under the Micro, Medium and Small Enterprises (MSME) group, you can take advantage of MSME loan schemes. These are readily available, take lesser time to process, and are primarily collateral-free.
How to Apply for a Business Loan Online?
Many banks and smaller NBFCs have adopted advanced technology to enable you to get a loan online. They have Mobile and Web applications through which you can apply for a loan instantly.
For example, ICICI bank has launched InstaBiz Mobile App, HDFC has launched MyBusiness App, and other purely digital companies like Pine Labs, Lendingkart etc.
You need to be ready with the following essential documents:
A passport-size photograph
Identity and Address proof like Aadhar card, Passport etc.
PAN Card
GSTIN Certificate
Income Tax Returns of at least the last two years
Six months Bank statement
Board Resolution, AOA, MOA in case of a Pvt Ltd Company; Partnership deed in case of a Partnership Firm
Other financial documents may also be asked like Profit & Loss statements, cash flow statements etc.
Who are Digital Lenders?
You can choose over many digital lenders today if you own a relatively smaller company falling under the MSME category. RBI regulates these online apps and websites. Guidelines are set up by RBI to which the online lenders have to adhere.
The main advantage of an online loan facility is that you can apply anytime from anywhere. You do not have to visit any Bank or office. Public and private sector banks also have online loan application facilities for small businesses.
Features of a Business Loan
Business loans are mainly of 2 types: Term Loans and Working Capital. A term loan is when you are given the full loan amount disbursed in your account. The interest will be charged on it from the day of disbursement till you repay the entire amount with interest.
For example, if you want to purchase a new plot to construct an office, the Bank will give you the loan amount in one go. You can choose an overdraft if you only require the loan amount but not all at once. You will pay the interest only on the utilised amount.
Interest Rates: How to get the Best Rates
You can be offered an interest rate of as low as 9% and as high as 30% on a business loan. Following are some ways in which you can negotiate a lower interest rate with the Bank or the NBFC:
Compare all the lenders in the market and choose the one offering a lower interest rate.
Keep your CIBIL Score (Credit score) above 750 by paying all the EMIs on time, not over utilising the credit card limit at one time, making credit card payments before the due date, not taking too many loans at a time etc.
If you want a loan of a large amount, offer collateral like any property or securities to get a better interest rate.
Conclusion
If you are a business owner, you know that cash flow is vital to run a business efficiently. Taking a business loan is a convenient way of managing your expenses related to business, like paying rent, paying salaries, leasing a new office space, buying new machinery or upgrading the existing ones etc. The requirements can get endless.
To quickly get a business loan, you should have all the required documents, like the GSTIN, trade licenses, IT returns, audited financials, etc. You can take a loan online for an amount up to ₹1 to 2 crore. You must choose your lender carefully and be clear on the interest rate and other charges before the loan is disbursed.
Frequently Asked Questions:
Can I get a loan without ITR?
Though it's a mandatory requirement yet, some lenders may give you other options, like a loan against property or a loan against Gold, if you do not have your company's tax returns.
Can I get a Business loan without CIBIL score?
CIBIL is a primary deciding factor; hence, it is almost impossible for lenders to ignore your CIBIL score for the loan.
Can I get loan under Pradhan Mantri Mudra Yojana (PMMY)?
PMMY is a Govt loan scheme available to all MSMEs. You can avail of up to ₹10 lakhs under this scheme.
Which loan is best for my business?
You can choose any loan like a term loan, working capital loan, loan against property etc.