Guide for Alappuzha Residential Real Estate Investment
10 min read • Updated 11 May 2023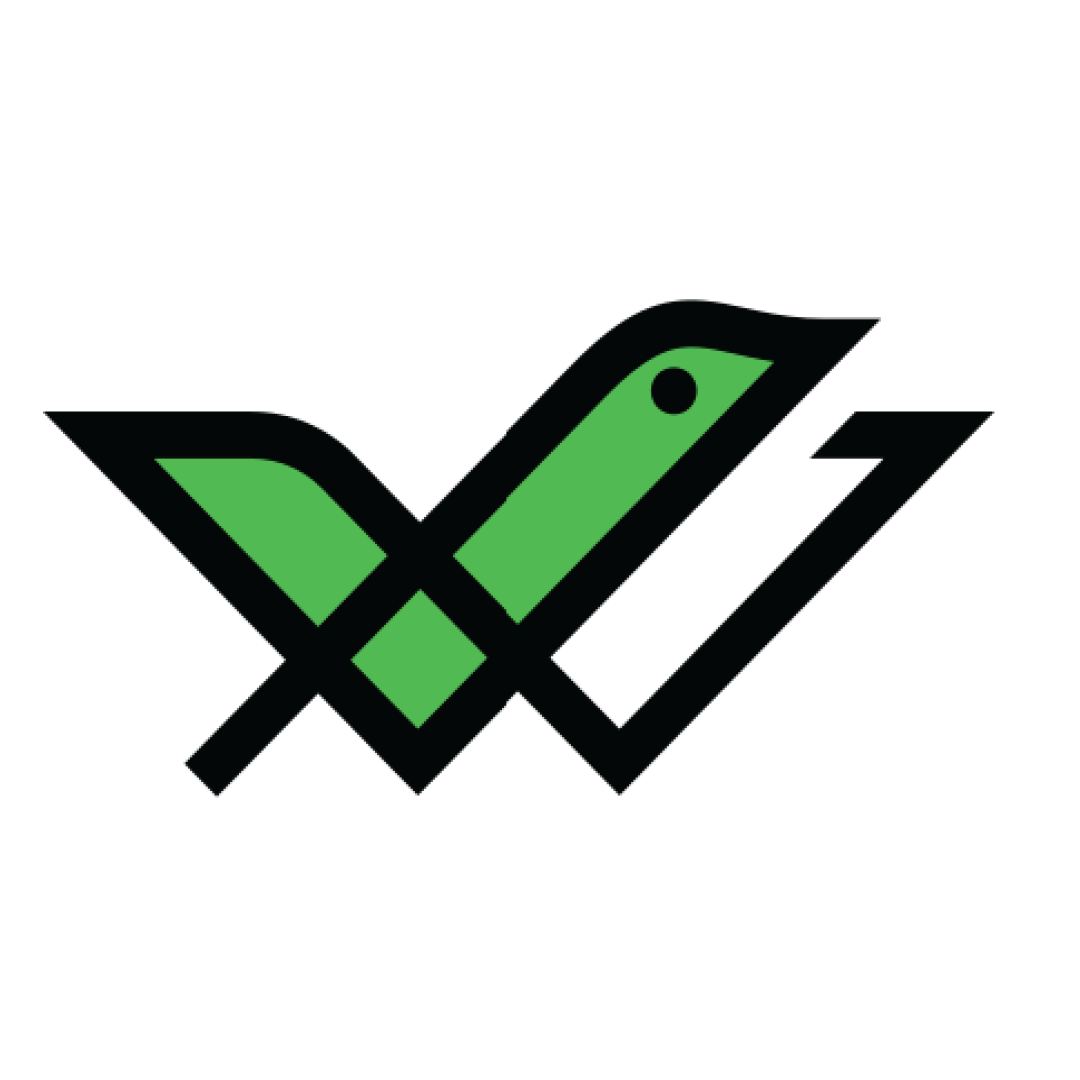 Alappuzha or Alleppey is a town in Kerala, India. The Backwaters of Alappuzha have increased their popularity as a tourist destination. It is a beautiful town with beaches, canals and backwaters, and is known for being one of the oldest planned cities in this region. It is recently developing as a residential area.
As per a report by Census 2011, there are over 238,000 residents in Alappuzha. This goes to show its development as a residential area. National Highway 66 has contributed to enhancing the connectivity of this region. Agricultural and marine products form the backbone of the economic development in this area.
Read along to get a comprehensive overview of the residential real estate sector of Alappuzha.
Top Reasons to Invest in Residential Real Estate in Alappuzha
Alappuzha can be a good option for residential real estate investment. Here are the top reasons you should consider investing in the real estate of this region.
Alappuzha has a growing economy with multiple industrial developments. Apart from tourism, this area has a budding industry for agricultural and marine products. Handloom and handicrafts are also common areas of business. The production of coir or coconut fibre contributes largely to the economy with the Coir Board. Thus, the residents of this area can have access to stable employment in these industries.
The connectivity of this area has increased with the National Highway 66 connecting Alappuzha with Mumbai, Mangalore, Kollam, Kannur, etc. Moreover, State Highway 11 connects it to different parts of Kerala. KSRTC buses increase transport facilities across the state highway. Additionally, it is connected to the Ernakulam-Kayamkulam coastal railway line, which again improves transport. Cochin International Airport is the nearest one.
The local amenities are also useful here. There are various reputed educational institutes here. Some of these include the College of Engineering, Sanatana Dharma College, Church Missionary Society (CMS) School, etc. It also offers good healthcare services through Sahrudaya Hospital and General Hospital Alappuzha. The district police station is always available for the safety of the residents.
Investment Opportunities in Residential Real Estate in Alappuzha
If you are planning to invest in the residential real estate properties of Alappuzha, here are some of the top residential areas you should consider here.
A small taluk and municipality in Alappuzha, Mavelikaraa is a well-known residential area. It offers great transport facilities through the sub-depot of KSRTC. Mavelikara railway station and Trivandrum International Airport are also nearby. Bishop Moore College, CNPPM Vocational High School, Jawahar Navodaya Vidyalaya, etc., are some of the nearest educational institutes. You can find 2 BHK apartments starting from ₹ 25 lakhs.
It is another popular residential area in Alappuzha. Mavelikara Railway Station helps to maintain transportation here. Nearby educational institutes here include Udayavarma Hindi College, Brilliance College, VHSS Boys School, etc. Metropolis Healthcare and Vrindavan Ayurveda Hospital offer healthcare assistance here. You can find 3 BHK independent houses here starting from ₹ 85 lakhs.
This area is located near the Arabian Sea, which causes humid weather. Alappuzha Railway Station is the primary mode of transport, while buses are also easily available across Karuka Junction Bus Stop. Anupama Nivas Medical College and Jyothi Nikethan English Medium School are the closest educational institutes. PMC Clinic offers healthcare services here. 2BHK apartments usually start from about ₹ 39 lakhs here.
It can also be a good choice for a residential area in Alappuzha. Tumboli is the nearest rail station, and Indhira Junction Bus Stop also contributes to transport facilities. Apart from hotels, restaurants and cinemas, it offers access to education through Annamalai University, Target College, SDV Higher Secondary School, etc. Psoriasis Association of India is the nearest big hospital. 1 BHK apartments start from ₹ 6.5 lakhs here.
A taluk located near NH 66, this area can be a suitable residential spot. Cherthala Railway Station enhances the connectivity of this taluk with other parts of Kerala. KSRTC Buses are also easily available. Apart from good educational institutes, this area also offers healthcare services through Taluk Head Quarters Hospital Cherthala. Margin Free Supermarket is the nearest marketplace. 2BHK apartments start from only ₹ 19 lakhs here.
Things to Consider Before Investing in a Residential Property in Alappuzha
Alappuzha is a suitable residential area. However, there are a few things you should consider when investing in residential properties in this area.
Alappuzha recently received a rating of the cleanest town from the Centre for Science and Environment. However, some developing areas here are suffering from environmental issues. Oil spillage from the boats and CO2 emissions from the industries might be responsible for this. You need to check the environment of your chosen property to ensure that it is free of pollution.
Some areas of Alappuzha are facing an infrastructure gap, particularly in terms of sewage and drainage systems. This can be highly unhealthy for the residents. The gaps in waste management can also contribute to this issue. Moreover, the water bodies in these areas are also causing water contamination and diseases. You must check such issues when purchasing a residential property.
The government of India has established the Real Estate Regulatory Authority (RERA) to monitor the sales and purchases of real estate properties in India. This process ensures that there are no unethical activities in this process. You must check the website of Kerala RERA to check if your chosen property is registered here. If it is not, you should avoid such a property.
Stamp Duty in Alappuzha
It is necessary to know the stamp duty charges when investing in the residential real estate properties of an area. Here are the charges you need to pay in Alappuzha.
| Gender/Ownership | Stamp Duty |
| --- | --- |
| Male owner | 8% |
| Joint ownership of two male individuals | 8% |
| Female owner | 8% |
| Joint ownership of two female individuals | 8% |
| Joint ownership of a male and a female individual | 8% |
Thus, the stamp duty in Alappuzha is flat at 8%. Here is a simple way of calculating the stamp duty of a property.
| Property price | ₹ 50 lakhs |
| --- | --- |
| Stamp duty charge | ₹ 4 lakhs (8% of ₹ 50 lakhs) |
Registration Charges in Alappuzha
You need to pay a registration charge when investing in the residential real estate sector. The registration charges in Alappuzha are as follows.
| Gender/Ownership | Stamp Duty |
| --- | --- |
| Male owner | 2% |
| Joint ownership of two male individuals | 2% |
| Female owner | 2% |
| Joint ownership of two female individuals | 2% |
| Joint ownership of a male and a female individual | 2% |
Here is the way to calculate the registration charge of a property.
| Property price | ₹ 50 lakhs |
| --- | --- |
| Stamp duty charge | ₹ 1 lakh (2% of ₹ 50 lakhs) |
Alappuzha Residential Real Estate Sector-What's the Forecast?
Alappuzha is a budding residential area, which is attracting residents from various parts of India. As per the Public Affairs Index 2018, Kerala has been the best-governed state for the past three years. It is developing as an industrial hub with various IT parks. The first three months observed a 50% growth in real estate compared to the previous year.
The growth of the IT industry here has contributed to employment, encouraging millennials to move to this area. Alappuzha has recently seen a boost in residential real estate with its impressive industrial and employment development. Moreover, its infrastructural development has also contributed here.
Being beautiful, Alappuzha offers good prices for lands, plots and real estate properties. Currently, it is approximately ₹ 4,578 per sq. ft. This makes it profitable to invest in residential real estate for the future.
Residential Real Estate Vs. Other Asset Classes
If you are wondering how residential real estate properties can be a good investment option, here is its brief comparison with other asset classes for better clarity.
Residential Real Estate vs Stocks & Mutual Funds
The stock market is known for generating impressive ROI, which can be treated as a second source of income. This makes mutual funds a preferable option to most investors. However, it is vulnerable to the fluctuations of the market, which makes the returns volatile. Residential real estate properties have lesser risks compared to the stock market.
Residential Real Estate vs Commercial Real Estate
Commercial properties are rented to run a business. Such properties generate better returns since they are used for making profits. The problem here is finding suitable tenants for such properties, which is much easier in the case of residential real estate. Moreover, there are better tax returns for residential properties.
Residential Real Estate vs Bonds
Bonds are good investment options for generating steady returns. Investors who wish to take lower risks prefer this option. Bonds are not as volatile as the stock market. They generate more or less similar returns irrespective of market fluctuations.
Do you wish to invest in bonds and generate stable returns? Browse our home page to find top-rated bonds and register today without any additional charges.
Residential Real Estate vs Gold
Gold is becoming the most valued metal in India with its growing price. Indian households prefer investing in gold as it can be a great asset in times of need. It is also easier to liquidate gold as compared to residential real estate properties. However, the returns generated from real estate are usually higher than that of gold.
The following table will give you a better account of the comparison between different classes of assets.
| Parameters | Commercial Real Estate | Stocks & Mutual Funds | Gold | Residential Real Estate | Bonds |
| --- | --- | --- | --- | --- | --- |
| Returns | High | High | Moderate | Moderate | Moderate |
| Liquidity | Low | High | High | Low | Moderate |
| Risk | Low | High | Low | Low | Moderate |
| Volatility | Low | High | Low | Low | Low |
| Ticket Size | High | Varies | Low | High | Varies |
Steps to Invest in Residential Real Estate in Alappuzha
Here are the steps you can follow if you are planning to invest in residential real estate properties in Alappuzha.
Step 1: Decide the budget. Plan all the facilities and criteria that you need in a residential property.
Step 2: Find some suitable properties using the internet or through a professional broker. Start visiting the sites and inspect the environment.
Step 3: Generate the reviews of the shortlisted properties. Compare their facilities and price deals.
Step 4: Make a final choice for a property. Meet the seller for completing the formalities.
Step 5: Complete the payments, including stamp duty and registration charges. Consult a lawyer and assess all the documents in detail.
Step 6: Get insurance for the new property.
Final Word
Hopefully, that gives you a better understanding of the current real estate sector of Alappuzha. This area is mainly known for being a tourist destination. However, it has recently developed as a residential area, mainly because of its economic development and various local amenities. Investing in its residential properties can be beneficial for most people.
Frequently Asked Questions
Who are the top builders in Alappuzha?
Some of the top and most reputed builders in Alappuzha include Zenith Architects & Engineers, Anima Builders and Developers, Ninja Construction, Siddhi Enterprises, etc. You can contact them for your property in this area. 
Is real estate expensive in Alappuzha?
No, real estate is quite affordable in Alappuzha, starting from only ₹ 1,147, which can go up to ₹ 8,000. On average, it is about ₹ 4,578. 
What are some suitable residential areas in Alappuzha?
Some of the most suitable residential areas in Alappuzha include Mavelikara, Kunnam, Valiyakulam, Kommady and Cherthala. You can check out these areas when purchasing residential properties.