9 Ways in Which Small Business Loans can Help Sustain and Grow Your Business
5 min read • Published 23 January 2023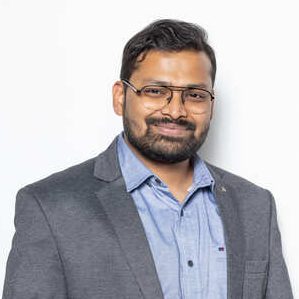 Your business needs capital infusion at the right time and in the right amount to rise the success ladder feasibly. Today there are multiple financing opportunities that help small and new businesses to reach their goals. Moreover, the government has also taken initiatives to help small business entities grow.
A small business loan can help your existing business or new venture sustain and grow in various ways. Read further to know the best ways to grow your business with the help of small business loans.
Top 9 Ways to Grow Your Business with Small Business Loan
Using small business loans can help your new business in many ways. With small business loans, you can expand your venture in the following ways:
Hire Professional Workforce
A successful company runs on a skilled workforce. However, hiring a professional workforce is undoubtedly a costly affair. Additionally, you will need to train the employees according to your company's needs.
Purchase New Equipment
Businesses dealing with production and manufacturing need to upgrade their machinery and equipment as per market trends. The latest technology helps improve the quality and quantity of production.
However, installing state-of-the-art technology does not come cheaper. You need considerable funding to purchase the best equipment to upgrade your establishment. Availing small business loan can help meet your financial requirements to purchase new machinery or upgrade the existing ones.
Enhance Marketing Efforts
Digital marketing has been a key to the growth of several businesses worldwide. The business expansion also includes creating your organization's online presence. It will help your business reach potential customers and improve its sales.
So, you need to promote your business online and offline to enhance its market presence and build credibility. It is obvious that you need to spend a substantial amount on marketing and business promotion. Business loans can be a viable option to finance your marketing efforts strategically.
Build Company Website
Increasing the number of clients will definitely help expand your business. As already mentioned, you need to promote your business digitally to attract more clients. You can build your business website to build your online presence and reach more people within a short span.
You can hire a professional web developer to create a suitable website. By borrowing small business loans, you can pay the charges of a skilled web developer and create a customized business website. Add all your business-related details to this website and make sure you can update and change the details whenever required.
Pay Off Outstanding Debts and Liabilities
Businesses often borrow money to meet immediate financial requirements. You can easily pay off these debts by availing of a small business loan.
You can also opt for such loans without pledging any collateral. So, you can borrow a small business loan to pay out the previous debt and run your business smoothly.
Launch New Products
Another way of expanding your business is by adding new products and services to your offering list. A new product will create interest among new and existing clients and they will buy your product helping your business to grow.
However, to manufacture a new product or launch a new service you need to raise funds for purchasing equipment and raw materials or creating capability. Here comes the need for small business loans. You can borrow the amount required to manufacture the new product or introduce a new service offering and boost your business.
Spend on Company Development and Learning
You can borrow a business loan for staff upskilling and development to keep your organization updated as per recent trends. This training helps employees to gather information on the latest techniques and enable them to upgrade their skills. A trained employee will add more value to your company with potential effort and increase your profits.
Moreover, you can save the cost of hiring a skilled employee by upskilling your existing employees at a much lower cost. You can invest in learning and development to boost your company's growth.
Build A Recommendable Credit Score
Last but not least, these small business loans are the best way to improve your credit score. Considering the flexible tenures, you can pay your debts conveniently.
As a result, your credit score will increase, making your profile creditworthy for further funding. Moreover, if you are running a start-up, it will help create your credit profile for future requirements.
Final Word
Arranging funds for your business is no longer a hassle. There are multiple financial institutions to finance your business and help in its expansion. You can choose the best loan to fund your business as per your requirements.
FAQs
What are the different types of small business loans?
There are multiple types of small business loans to fulfill your requirements. Some of them include government SME schemes, bank loans, government-supported bank schemes, etc.
Where can I apply for a small business loan?
You can obtain a small business loan from various reliable sources. Banks, NBFCs, and micro-financing institutions lend business loans to finance your business.
What are the documents required to apply for a small business loan?
Some of the crucial documents that you need to produce while applying for a small business loan are as follows:
ID proof
Income proof
Address proof
Bank statements
Proof of business continuation or business projection report
Other documents like partnership deed or Companies MOA/AOA