9 Reasons why Retirement Planning is Important for you
6 min read • Updated 14 March 2023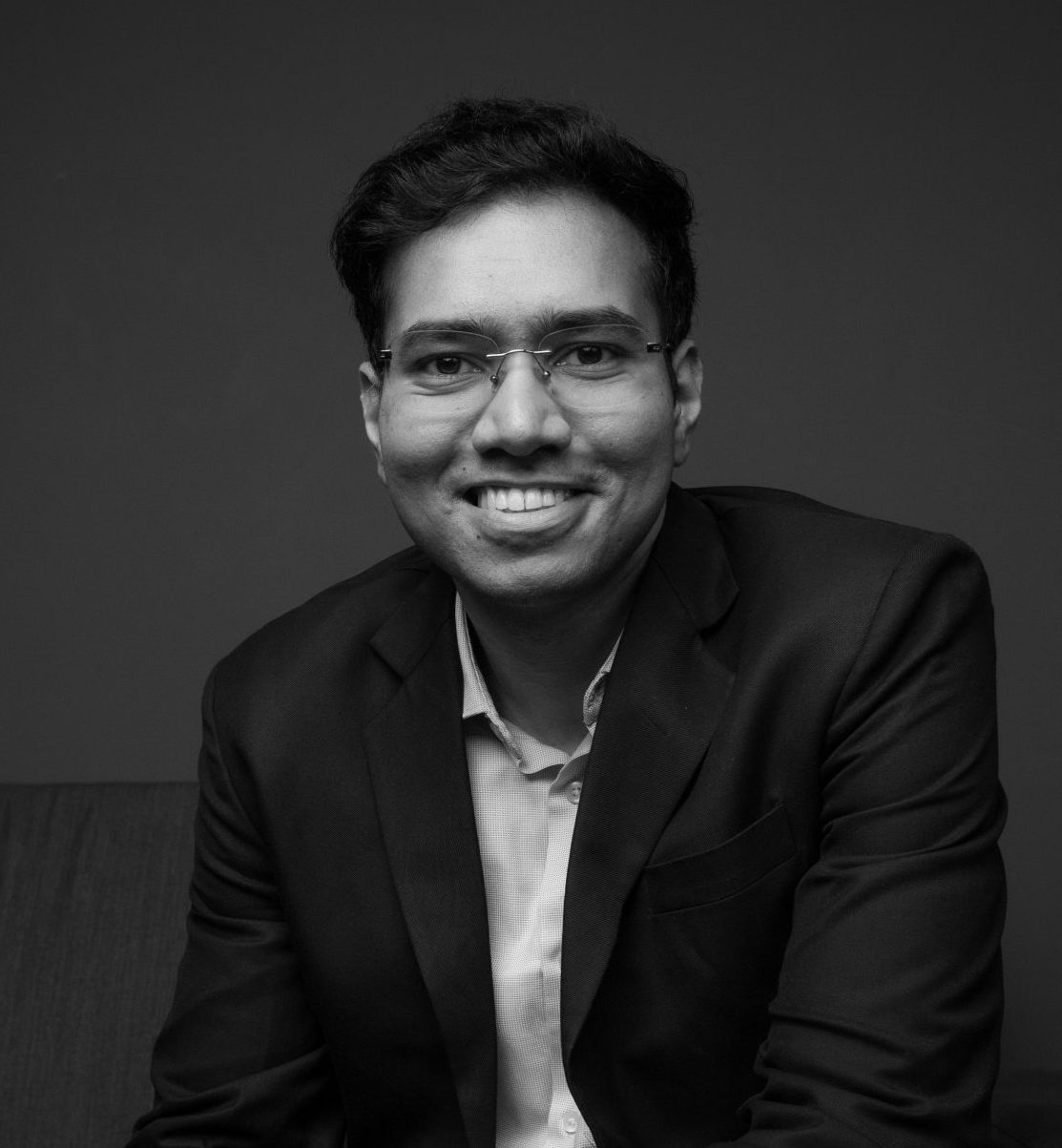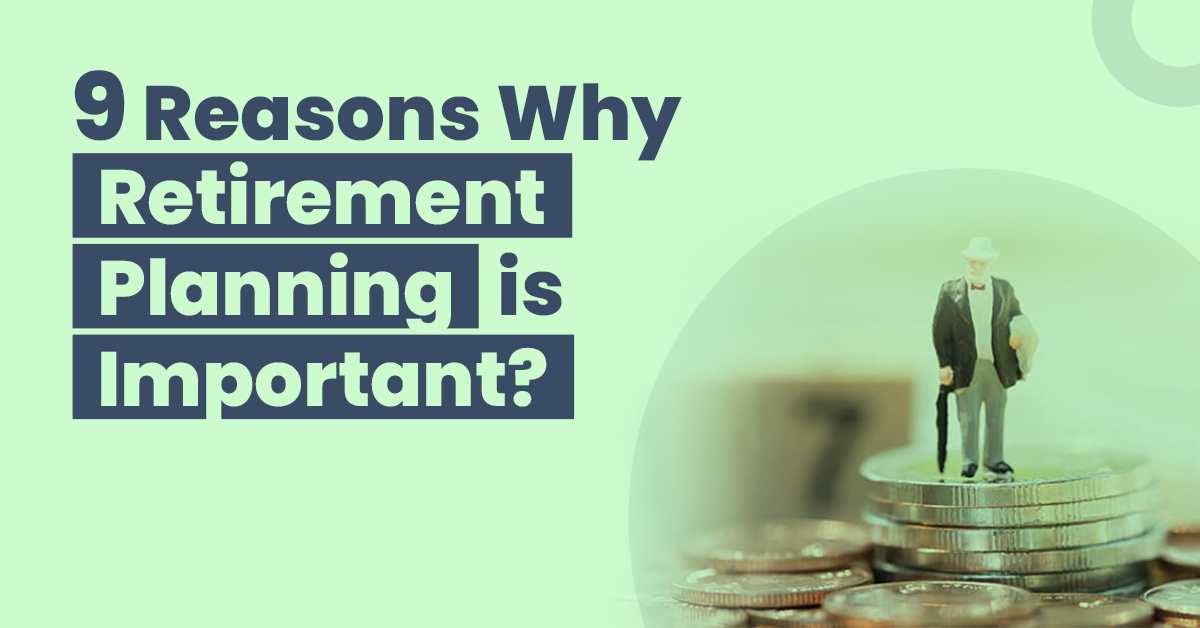 Retirement planning is defined as an early financial preparation that will help you live a stress-free life in your post-retirement journey. It's evident that everyone has to retire one day, but that does not mean you cannot have life goals after that. Thus, to fulfil these goals and live comfortably post-retirement, retirement planning is essential.
Thus, it is high time we realise why retirement planning is important.
9 Reasons why your Retirement Planning is Important
Maintaining a standard of living
With an increase in age, you might also face some health issues as a result of which you may incur more expenses. As a result, you need more money to maintain the same standard of living. Therefore it becomes imperative to plan for your retirement well in advance.
To tick off your bucket list
Apart from maintaining a standard of living, one of the most important reasons why retirement planning is important is to tick off your bucket list. It might not be possible to finish your bucket list before retirement due to career growth, growing family, and other responsibilities.
For example, you might dream of going on an international tour or maybe starting a small business. But for fulfilling any of these, you need a steady inflow of funds. Proper retirement planning ensures a steady stream of funds and keeps you stress-free, allowing you to enjoy these activities fully.
Retirement is the best time to experience things you could not try during your work life due to busy schedules. This is possible only when you have planned your retirement properly and invested accordingly.
Increasing life expectancy
Owing to improving healthcare, people nowadays live longer and healthier than ever before, meaning there are more years to live after retirement. According to some studies, average life expectancy has been increasing in recent years.
Hence, more retirement funds would be required to maintain your current standard of living for a longer period. Additionally, you cannot ignore other responsibilities and emergencies after retirement. During such a scenario, a proper retirement plan will be of great help. Thus, it is ideal to have a planned retirement to enjoy your golden period peacefully.
Chances of having a financial crisis
People are often optimistic about their financial future, but in reality, that may not be the case. This is because you might experience financial difficulties in the future due to certain black swan events like the COVID-19 pandemic.
Your future financial security is not guaranteed, which is why retirement planning is important. With proper financial planning, if you run into financial trouble in the future, you will not have a shortage of funds and can take care of issues.
Rise in inflation
Inflation is the rate at which the prices of goods and services increase over a given period of time. With a rise in inflation, the purchasing power of an individual decreases. This ongoing inflation is negatively affecting the value of money. Besides this, the value of fixed assets, price of goods and services, financial markets, and composition of investment portfolios get affected by inflation.
Therefore, one of the reasons why retirement planning is important is to avoid facing monetary problems due to increased market prices. Hence, it is important to create an Inflation-beating portfolio for your retirement plan investments.
Future healthcare needs
Retirement means you have crossed your 50s, and now you may develop some health difficulties gradually as the years pass by. The increase in unhealthy lifestyles can lead to health issues in the future.
There are high chances that you might encounter health problems post-retirement that can put immense pressure on your funds. This is why retirement planning is important so that you do not face the situation of having inadequate funds.
Enjoy tax benefits
Retirement policies come with tax benefits, which means that you can defer paying the tax on your investments. However, one needs adequate knowledge of how to choose and invest in retirement funds wisely. To avail of such expertise and get financial benefits, you can take the help of a financial/tax advisor. There are multiple retirement plans to choose from and you can choose the ones that suit your needs.
Financial Freedom
One of the crucial reasons to plan for your retirement is financial freedom. After your retirement, you might not have a regular flow of income. This can create dependencies on your family members and might lead to lowering the standard of your life.
On the other hand, proper retirement planning will give you financial freedom by providing steady cash flows. You can utilise these funds in the activity of your choice without depending on anyone else.
(Point 4 and point 1 mention this reason. Rethink on keeping it. We can have 'Financial Independence' as a reason as in most cases elderly people are provided for by their kids or others.)
Relying on past savings is risky
Most of us tend to save as much as possible during the early years of our lives in the hope that our savings will help us live a stress-free retirement. However, in reality it is not practical or sensibly correct to rely on your limited savings.
For example, let's say you face some additional responsibilities during your old age that you did not plan beforehand. Without a retirement plan in place, your savings will get depleted fast, which will ultimately lead to a financial crisis.
Thus, to avoid such risks, you should not rely on your past savings and start planning your retirement at an early stage. This way, you would not fall short of funds during emergencies.
Final word
After going through all the reasons mentioned above, you must have understood the consequences you may face, if you step into your retirement with no retirement plans in place. Accumulating a lump sum amount of funds might take years; however, proper planning can ease the process considerably. This is why retirement planning is important at an early stage of your work life.
Frequently Asked Questions
How should I invest in a retirement plan?
The most important factors to consider before investing in a retirement plan are your income sources and expenses. Factors like payout needs (annuity or lump sum), insurance requirements (insurance-based or non-insurance based), the timing of payout (deferred benefit or immediate annuity), expected returns and risk appetite need to be considered while choosing a retirement plan to invest in. You should also invest in retirement plans that offer inflation-beating returns to maintain your standard of living post-retirement and build a sufficient corpus to take care of your responsibilities and emergencies. 
Why is it important to plan our retirement early?
Planning retirement early is important because the earlier you start investing, the more you will benefit from the power of compounding. Furthermore, you also get tax benefits on investing in retirement planning schemes like PPF.
What are the three different types of retirement plans in India?
The three broad categories of retirement plans in India are Employment-Based Pension Plans, Insurance Based Pension Plans, and Government Based Retirement Plans. You can avail of one or more of these to secure your finances for your retirement.