8 Reasons Why You Have a Low CIBIL Score
7 min read • Published 20 November 2022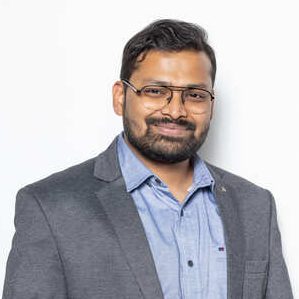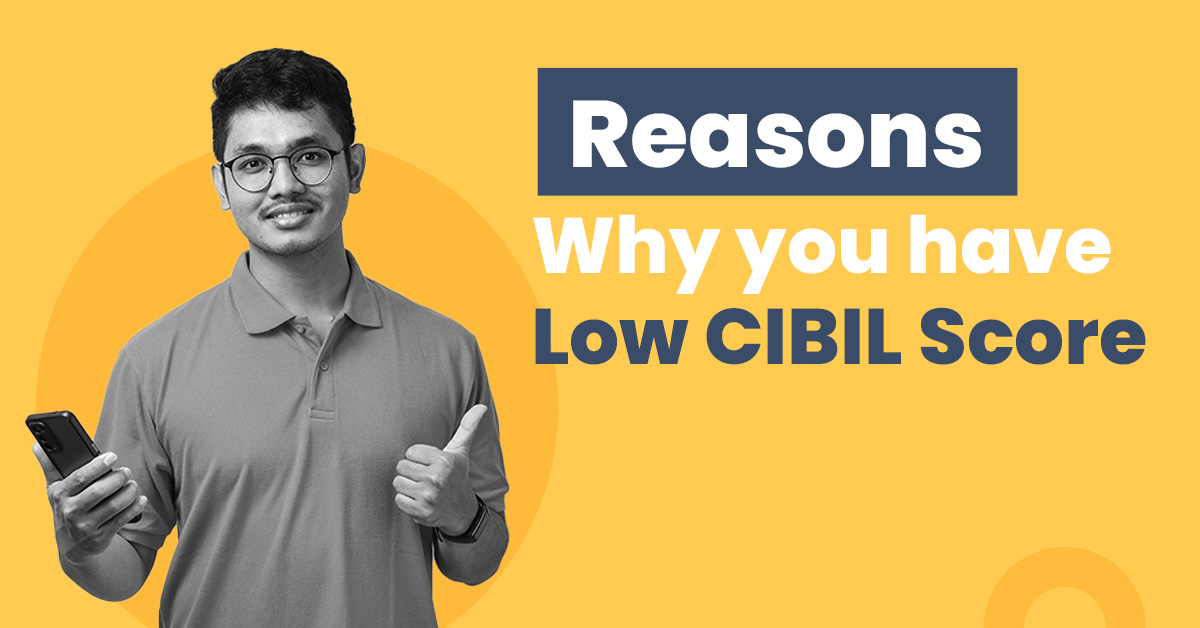 Credit Information Bureau of India Limited or CIBIL is India's oldest credit bureau that collects and maintains the records of loans and credit card payments for individuals as well as businesses. CIBIL uses complex statistical algorithms to deduce a person's or business's credit score, known as the CIBIL score. It is a 3-digit number between 300 and 900.
CIBIL score is a direct reflection of financial management skills and determines your creditworthiness as far as lenders are concerned. Unfortunately, a low CIBIL score on your credit report often poses a hurdle while getting loan approval.
This is so because lenders will consider you a risky borrower if you have a low score. Therefore, it is essential to know the exact reasons behind the same so that you can take the necessary steps to improve it.
8 Reasons for a Low CIBIL Score
Below are ten reasons that can result in a low CIBIL score:
Missed EMI Payments
Missing out on EMI payments reflects poor money management skills. It is an indication that you are not sincere regarding loan repayment. Thus, the credit bureaus convey this information to your future lenders by lowering your CIBIL score, so that they are fully aware of this prior to loan approval.
Write-off/Settled on Credit Report
In case the lender has written off your loan or you opted for loan settlement, the same is marked on your credit report. If any of your past loans has been marked as "Written-off" or "Settled", it would always have a negative impact on your credit report.
Being a Guarantor of a Defaulter
If you decide on being the guarantor for another borrower and they are unable to settle the credit timely, then your score lowers significantly. This is so because you have taken the entire responsibility of loan repayment. Hence, you, too, are at fault because of their inability to repay it.
Foreclosing Your Credit Account
Many financial institutions do not charge extra for foreclosing a loan. However, if you do so, then credit bureaus doubt your financial management skills. Thus, they reflect the same on your credit report as a low CIBIL score.
High Credit Utilisation
It is advisable to keep the credit utilisation on your credit cards less than 30%, which means you should not spend more than 30% of your card's credit limit. This is because high credit utilisation, even worse, exceeding the credit limit, indicates poor financial health and therefore negatively impacts your CIBIL score.
Not Opting for a Credit Mix
If you opt for either secured loans or unsecured loans every time, it can reduce your credit score. Credit bureaus deduce from this that you are more comfortable with only one type of credit and have little or no experience with the other one. Hence, they take this into account while assigning you a score.
Missing out Errors on Your Credit Report
There are times when your credit report has errors. If you don't point them out on time, these errors will be left unidentified. Also, the concerned officials will take the wrong information into consideration and assign a low score accordingly.
Frequent Loan/Credit Card Applications
Everytime you apply for a loan or a credit card, the lender/card issuer places a credit enquiry with CIBIL. Too many of such enquiries within a short span of time negatively impact your CIBIL score as it indicates that you are too dependent on credit for your financial needs. Therefore, it is advisable to avoid frequent loan/credit card applications.
Also Read: Loan Settlement and Its Impact on Your Credit Score
Ways of Improving Your CIBIL Score
Paying Monthly Instalments on Time
You must pay your EMIs on time and refrain from delaying or missing out on the same. This way, credit bureaus will deduce that you are sincere about your loan repayment and a good financial planner. Thus, they will assign you a higher CIBIL score.
Analysing Well before being a Guarantor
You must analyse if the borrower for whom you have decided to be a guarantor is a trustworthy person and has the intention of repaying the loan. This way, you can prevent a reduction in your CIBIL score if the borrower doesn't pay off the loan.
Paying Your Instalments according to the Amortisation Table
Pay your monthly instalments strictly according to the amortisation table instead of foreclosing your loan in one go. This will project your money management skills, and credit bureaus will assign you a higher CIBIL score.
Refraining from Over-utilisation of Your Credit Limit
You must restrict your credit card utilisation up to 30% of the limit. This indicates that you plan your finances well and that you can pay off your loans easily. Also, you can increase your credit limit significantly to refrain from exceeding the same.
Checking Your Credit Reports Periodically
You must check your credit report every few months to avoid any error reporting. This ensures timely resolution of the same, and hence they do not have a negative impact on your CIBIL score.
Maintaining a Healthy Balance between Credit Types
You must maintain a healthy credit mix so that you have experience in repaying both secured and unsecured loans. This way, the credit bureaus will assign you a higher CIBIL score, and you can get loans at lower interest rates from future lenders.
Selecting a Longer Loan Repayment Tenure
You may go for a longer loan repayment tenure to avoid immense pressure on your monthly budget. This way, you can easily pay your EMIs in a timely manner, thus preventing a negative impact on your CIBIL score.
Keeping your Old Debt in Your Credit Report
If you have a good loan repayment history, you must keep those records on your credit report. This is because the credit bureaus take these records into consideration and assign you a good credit score accordingly.
Applying for a Single Loan at a Time
If you apply for only a single credit at a time, you can easily repay the loan. This way, you will not miss out on EMI dates and there will be no constraint on your monthly budget. Hence, there will be a prominent improvement in your CIBIL score.
Also Read: Mistakes That Can Negatively Impact Your CIBIL Score
Final Words
A low CIBIL score can have several adverse consequences, such as loan rejection, a higher interest rate and even higher insurance premiums. So you should take necessary steps to improve your CIBIL score. However, you must note that you need a significant amount of time to gradually increase the score and might not be able to see instant results.
Frequently Asked Questions
Can I get a personal loan with a low credit score?
Yes, it is possible to get a personal loan with a low CIBIL score. However, you may have to ask a family or friend with a good CIBIL score to act as a guarantor or be a co-applicant.
How long does it take to improve CIBIL score?
You will need about 4 to 12 months to improve your CIBIL score. However, you must adhere to the strategies strictly to see noticeable results.
Can I get a home loan with a CIBIL score below 450?
The minimum score required for a home loan considered by most lenders is 650. However, if you make an adequate down payment for the house, you can get a home loan with a score below 500 from some of the financial institutions in the market.