8 Credit Score Myths That Still Persist Among Borrowers
6 min read • Published 18 February 2023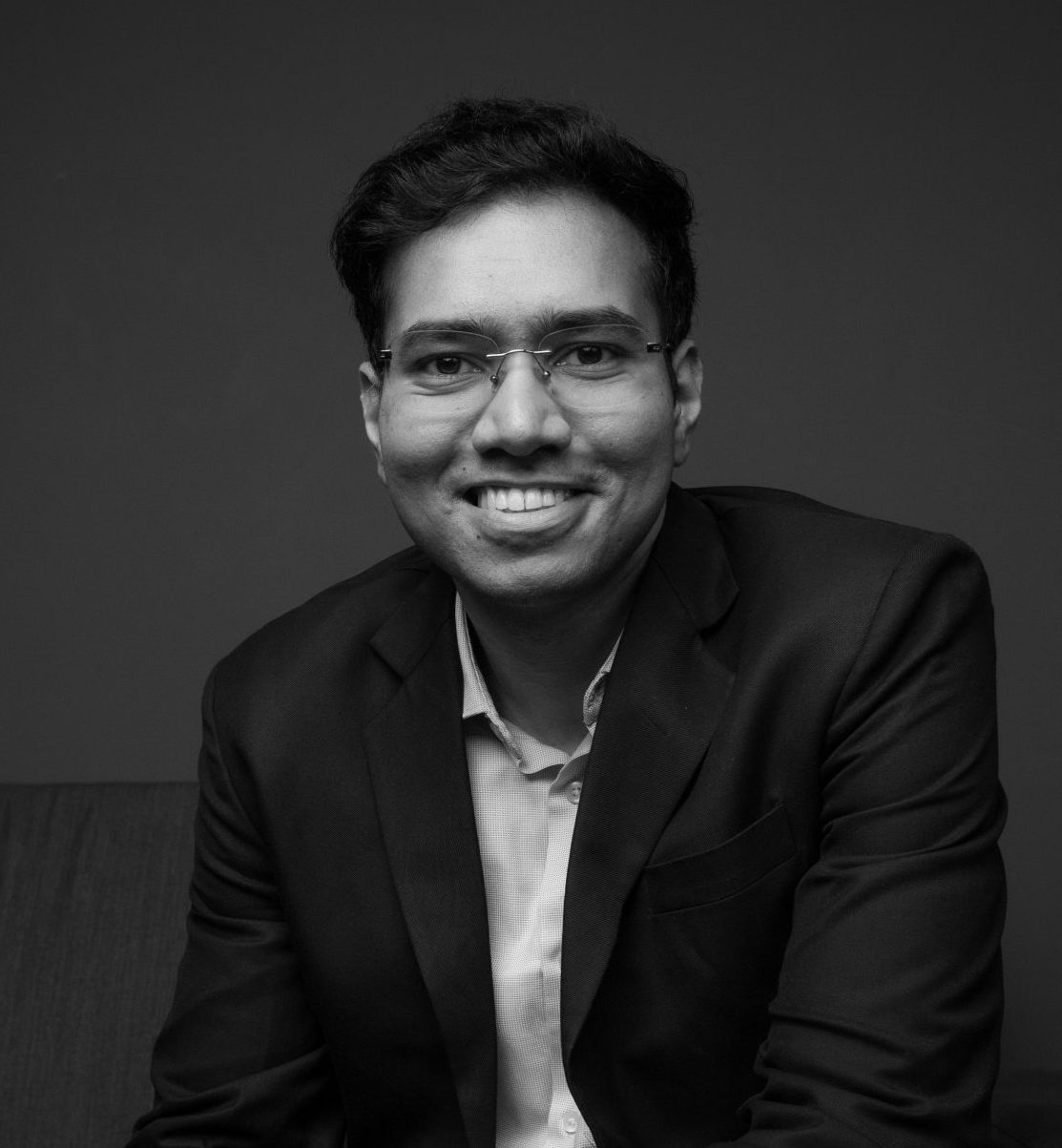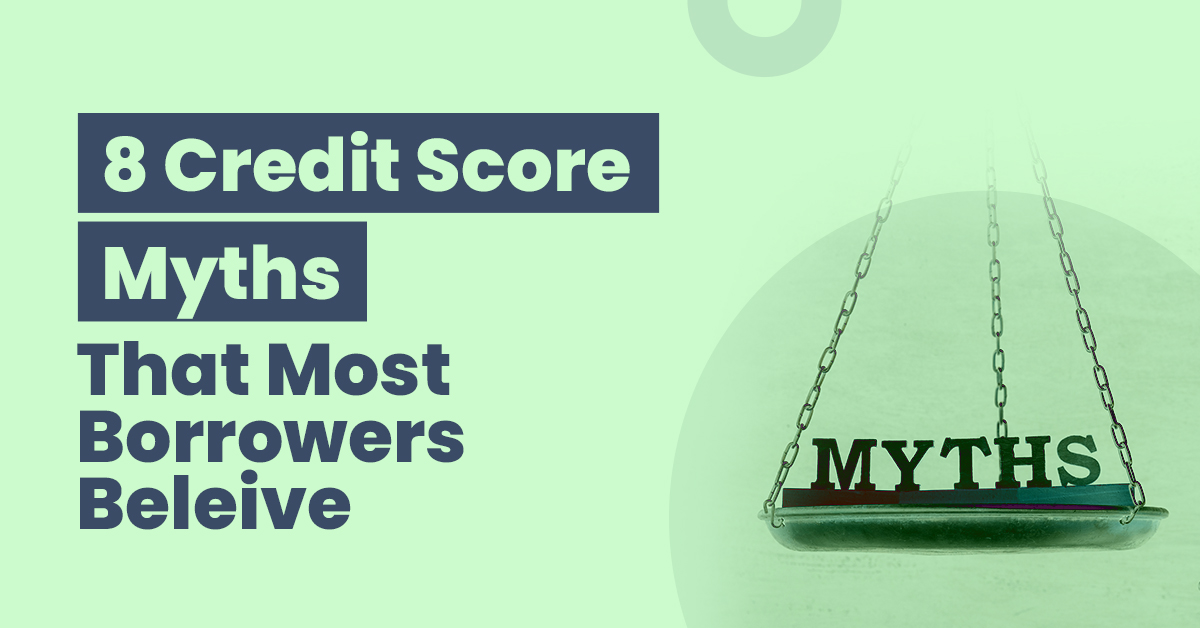 When it comes to loans and finance, there are plenty of people offering advice but not everyone has the proper knowledge or the time to fact-check their beliefs. That is why even in this information age, there are plenty of credit-related myths being circulated online.
In the following sections, we will specifically deal with credit score-related myths and learn about the reality of how to improve your credit score.
Marriage Will Fix Credit Score
It is a common myth among some borrowers that marrying a partner with an excellent credit score will buffer their ruined credit score. However, it is a complete myth. One must remember that credit bureaus and lenders will treat you and your partner as separate individuals, and marrying won't impact your credit score.
Therefore, marrying someone with a higher credit score will not affect your own credit score. The only time your partner's credit scores matter is when you opt for a joint loan.
Unused Credit Cards Increase Your Credit Score
One of the most prominent credit score myths is that not using your credit cards (CC) adds to your credit score. However, that is not how it works. Most CC users need to be aware that not using their credit at all will only result in a lower credit limit or even account closure.
It is a better idea to maintain a proper credit utilisation ratio by limiting your credit card usage to not more than 30% of your CC limit. Similarly, closing your old CC and over-utilizing your credit card will lower your credit limit.
Possessing a Debit Card Can Help Improve your Credit Score
Many borrowers are under the misconception that a debit card showcases financial stability and responsibility toward expenses.
Having a debit card does not create a history of credit behaviour that your lender can assess. Hence, your credit score remains unchanged. Instead, you should concentrate on timely repayments, creating longer credit history, applying for only necessary credit and paying off your debt in a timely manner, to improve your credit score.
Checking Your Own CIR Affects your Credit Score
That is not true at all. Regularly checking your Credit Information Report (CIR) does not affect your credit score. Instead, it helps you keep an eye on your credit behaviour so that you can take necessary measures. This is because requesting your own CIR is considered a "soft inquiry", which does not impact the credit score.
However, if lenders or creditors pull out your CIR, that is considered a "hard inquiry". Multiple hard inquiries can negatively affect your credit score, so it is best to avoid making multiple loan applications at the same time.
Paying Debts Can Instantly Increase Credit Scores
Increasing your credit score is a gradual process and even a bad credit score can be improved with time. So, repaying a few loans or EMIs will not instantly turn a bad credit score into a good one.
Having a long credit history may or may not work in your favour, depending on your credit behaviour. If you have a habit of making timely repayments, it will show up on your credit history. On the other hand, if you are usually late with your payments, it will adversely impact your credit score.
However, it's important to note that, if you end up defaulting on a loan, settlement will not erase the transaction from your credit history and may impact your credit score.
Only Defaults in Repayment Affect Your Credit Score
Borrowers often believe that untimely repayments are the only reason that negatively impacts their credit scores. However, it is just a myth. Instead, various factors influence your credit score.
For example, applying for multiple loans without paying off your past indicates your financial instability. Similarly, recklessly using your credit cards (very high credit utilisation) and loan settlements can affect your credit score.
You can avoid such circumstances by properly planning your finances and understanding your borrowing limit before applying for a loan.
You can't recover from very low Credit Score
It is a common myth that a very low credit score can never be recovered. You can always recover your credit scores by reevaluating your financial strategies and taking effective actions to recover your credit scores. You must understand that a CIR is issued based on your past credit behaviour.
Therefore, if you work on your money management skills, pay your credit bills timely, and apply for loans reasonably without squandering your money, you can create a new credit history that reflects better financial behaviour.
For that, you will have to regularly check your CIR by visiting any credit information bureau portal and requesting the same. You may contact the credit bureau for a re-check if you find any error or discrepancy.
Landing a Good Job Increases Your Credit Score
Landing a job again does not add to your credit behaviour. Just because a person has a good job does not mean they must be good at credit management. An increase in income only makes you eligible for a higher loan value or credit limit.
Having a good credit score can make you desirable among employers, as it indicates better financial management skills.
Finally, here's a bonus myth that has not been covered yet. Some borrowers often believe that credit scores are constant for every individual. However, that's not the case. Every credit bureau has distinct formulas to calculate credit scores and may differ accordingly.
Frequently Asked Questions
Why do creditors and lenders conduct hard inquiries?
Lenders/credit card issuers place a hard inquiry of your credit history with credit bureaus to determine your creditworthiness based on which your eligibility for a loan/credit card offer is decided.
Is a good credit score indication of being rich?
Being wealthy has no relation with your credit score. A credit score defines your creditworthiness to lenders or creditors. Therefore, it can be considered a measure of your money management skills and responsibly clearing your debts, which does not require an individual to be rich.
Are credit scores of husband and wife linked?
Lenders or creditors consider both the husband and wife as separate individuals. However, the credit scores will be considered jointly, if the applied loan is from a joint account.