7 Smart Tips to Avoid Business Loan Scams
6 min read • Updated 1 March 2023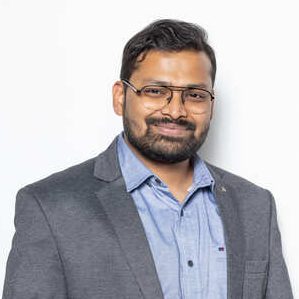 Digitization is a great step towards modernization. It has impacted all sectors and has made financial services easily accessible to everyone. But due to a lack of financial and digital literacy, fraudsters creep in and take advantage of this.
Businesses need loans to operate smoothly. Mostly small and medium enterprises fall prey to these scammers as they need funding desperately to make and keep the business running. However, with a better understanding of these tricks and due diligence, you can easily avoid such scams. The following sections will guide you on how to avoid business loan scams. Let's find out.
Best 9 Tips to Avoid Business Loan Scams
Business loan scams can happen online as well as offline. You should be prepared to dodge such scams that can happen anytime anywhere. Here are the most-effective 9 tips to avoid various business loan scams to keep your business and finances safe:
Tip 1: Know your Lender
If you are applying for a loan through an app, make sure it is affiliated with a recognized bank and under the Reserve Bank of India.Go through the details of the loan and pay special attention to the terms and conditions.
You should also consider going through the reviews and ratings available online. Also, there must be a physical address of the office of the lender.
Tip 2: Refrain from Sharing Personal/ Financial Information
Other than messages or emails, scammers also ask for personal and financial details via phone calls. You should not share any such details and instead must report the incident immediately to the concerned authorities.
Tip 3: Learn to Identify Fraudster Characteristics
There are some standard identifying features of potential scammers. Once you know these features, you can easily spot a fraudster. Here are some characteristics:
No physical address or presence is available properly.
No sanction letter on loan approval.
The website is not secure.
No proper fee structure or details.
Do not follow the proper procedure for loan approval
Rushing you into making decisions and payments
Tip 4: Avoid Clicking on Random Links
With the availability of financial services online, you might receive tons of emails and messages on a regular basis. Most of them will contain links redirecting to websites. But not all of them are legit. Hence, you should refrain from clicking on such links and if you do, make sure you verify their authenticity.
Tip 5: Ask the Expert
If you have doubts regarding the loan process or its details, you can seek professional advice. They will be able to guide you through the process and help you understand what's doable and what's not.
Tip 6: Be Cautious of Unknown Calls
You should avoid sharing any confidential information over calls. If you receive a phone call offering you a loan at an interest rate that is too good to be true then it probably is a scam. They will pretend to be from a trusted and reputed organisation offering you the best deals. In such cases, don't share any details over the call; rather you should verify with the lender's official website first and report if it's a fraud.
Tip 7: Credit verification is a Must
Banks and financial institutions are very particular about loan processes. They will go through the loan process very thoroughly and a crucial part of that is credit verification. A lender will always perform a background check and go through your and your business's credit repayment to determine your eligibility. If a lender does not seem crucial about this, you can be sure that this is a scam.
What Are the Types of Business Loan Scams?
Some might find the loan process a little complicated. In such cases, consulting a financial advisor seems like an ideal solution. Fraudsters take advantage of such situations and send you advertisements via emails, and messages, offering consultancy services at an applicable fee. But once you fall into the trap and pay the fees, the consultancy doesn't exist anymore.
This is similar to fraud consultancy but instead of consultancy services, they offer you a "kit" to assist you through the loan process. You need to pay to avail the benefits of this kit which actually has no existence.
Such offers seem pretty beneficial to audiences with limited financial knowledge.
Your credit history and credit score play a crucial role in loan approval. Hence, to avail of a loan at an attractive interest rate, you might look for ways to improve your credit score. Scammers take advantage of such situations. They will offer to improve your CIBIL score by 100 or 200 in a week or so in exchange for money. This is not how credit rating agencies work. Hence, be wary of such calls and report immediately.
Fraud Peer-to-Peer Lending
Peer-to-peer lending has helped a lot of businesses to avail of loans easily by connecting lenders and borrowers online. This process eliminates the need of involving financial institutions. Fraudsters take advantage of such situations and offer funding posing as lenders without a credit check. Such offers come at a cost of illicitly excessive interest rates or absolute theft.
Some lenders might ask you for application fees, and processing fees even before your loan gets approved. These are outright hoaxes as no genuine lender will ask you for any kind of fees before the loan gets sanctioned.
Ghost investors pose as unidentified investors who want to make a significant investment in your company, followed by asking for some amount to get things started. This scam is easily identifiable as no such thing happens.
Final Word
Keeping your business safe and secure from fraudulent activities should be your topmost priority. Otherwise, it won't even take a few minutes for all the capital to get drained from your company's account. Follow these above-mentioned tips and be careful when choosing a lender.
FAQs
Q1. How can I determine the legitimacy of a lender?
Ans. You can determine a lender or lending company's legitimacy by various means. You should check for its physical existence, and state registration, and go through online public reviews.
Q2. What is a debt relief scam?
Ans. A debt relief scam targets audiences with large debts and poor credit scores. They offer to get you out of this debt quickly and neatly and ask for a fee, in advance. You are scammed once you fall for the deal and make the payment.
Q3. What factors can affect loan eligibility for small businesses? Ans. Some factors that can affect loan eligibility for small businesses are – business plans, faulty documentation, business risk level, and how old is your business.