6 Ways to Lower Your Business Loan Interest Rate
6 min read • Updated 10 March 2023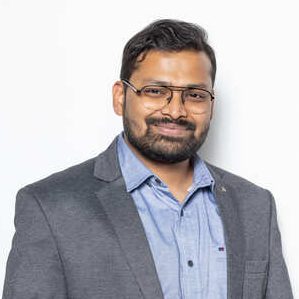 Business is all about ups and downs. Though risks are inevitable, rewards often outshine those. But to ensure smooth functioning, you need to infuse capital into it at the right time.
Whether you are taking a loan to start a new venture, extend an already established business, or purchase new equipment or office properties, it will benefit your business. The interest rate is one of the most crucial components that an applicant looks for while availing loan. The loan EMI greatly depends on it. So, looking for loans with lower interest rates is always wise.
You can get a business loan with low-interest rates even if you are a new business owner. Consider the tips below to negotiate with your lender and improve your chances of getting a business loan at affordable interest rates.
6 Ways to Lower Your Business Loan Interest Rate
Follow these strategies if you want to reduce the interest rate of your business loan.
Improving Your Credit Score
One of the first factors lenders notice before lending you any loan is your credit score. A high credit score suggests you make on-time, complete payments on all your bills. A credit score above 750 is ideal. A higher score allows you to negotiate with your lender for affordable interest rates.
If you want to improve your credit score, you can check the below-mentioned ways-
Pay your dues regularly and on time.
Stop vigorously applying to various lenders if your loan request gets rejected. Wait for at least three months before making a new application.
Make sure you have a healthy credit utilisation ratio.
Designing a Solid Business Plan
Having a solid business plan helps you to get a business loan easily. If you can make a good impression on the lender with your business plan, you can quickly get a low-interest business loan.
Ensure your business plan clearly explains your goals, priorities, and strategies. To secure a low-interest loan promptly, you should have a proper business plan, expense sheet, and financial projections for at least the next five years.
Starting Your Research Early
Most of the time, small business owners do not look for loans until the very last minute. To manage this problem, start looking for a loan early enough. In this case, you will get to build a relationship with the loan lender and will be able to negotiate your interest rates at the time of borrowing.
Also, conduct thorough research to choose a suitable lender offering comparatively lower rates.
Ramp up Your Company's Profitability
Another important factor the lenders usually check is your company's financial strength or potential to profit. In other words, better financial health will help you make a suitable borrower to the lender.
If your business is profitable, your chances of getting a business loan with lower interest also increase. The lender can check your company's financial statements for the last few months or years to assess the business's history of profitability, your current profit, and if the revenues are increasing or decreasing.
Refinancing The High-Interest Rate Loan
A high-interest rate can harm your financial resources. An expensive loan can take up a large part of your overall profit.
Consider refinancing your high-interest loan from another lender offering business loans at a comparatively lower interest rate. The new lender repays the outstanding loan with the previous lender and provides a business loan with a lower interest rate.
Opt for a Shorter Term
When securing a loan, choose the shortest possible period they offer. This will significantly lower the debt you would have to pay and increase the chances of getting a lower interest rate.
Let's take an example-
| | | |
| --- | --- | --- |
| Basis | 2 years | 5 years |
| Loan amount | ₹10,00,000 | ₹10,00,000 |
| Rate of interest | 2% per month | 2% per month |
| Total repayment value | ₹12,68,906 | ₹17,26,078 |
| Interest paid | ₹2,68,906 | ₹7,26,078 |
In this scenario, if you choose a 2 years plan, you have to pay ₹2,68,906 as interest; if you opt for a 7 years plan, you have to pay ₹7,26,078.
Therefore, a shorter repayment period can save a lot of money for you. Lenders usually levy comparatively lower interest rates for borrowers taking loans at shorter tenures than longer tenures. This is because the lender gets the money back earlier, and the risk of default is lower in this case.
Final Word
Choosing the right lender is very important when you are taking a business loan. Try to go for a lender that provides loans to a specific industry. Another vital thing that you should check before moving forward with the loan agreement is to be aware of all the terms and conditions. Apart from the basic terms like the loan amount, rate of interest, and repayment tenure, check if you are comfortable with the terms and conditions and the associated charges.
The most important thing you can do is show the lenders that you are reliable and have strong knowledge of your work. If the lenders can trust you, they will be far more likely to lend you the money at low-interest rates. Most lenders require collateral they can subsequently take or liquidate if the company fails. Staking a valuable asset can also help to get a loan at reduced interest rates.
Consider these factors to lower your business loan interest rate, and you will save a lot of money throughout the repayment tenure.
FAQs
Q1. Who is eligible to get a business loan?
Ans. The criteria for getting a business loan varies from lender to lender. But the generic
benchmark is-
The applicant's age should be over 21 years, and the maximum age should be less than 65 years.
The applicant should be an Indian citizen.
The business should be at least 2 years old, etc.
Q2. How much credit score is required to get a business loan?
Ans: A credit score of 750 and above is ideal for a small business plan. The lenders will check your credit score thoroughly before loaning money to your business plan.
Q3. Can you get business loan benefits in income tax?
Ans: The answer is yes; you can get business loan benefits in income tax. The interest you pay for your loan is tax deductible and generally subtracted from the taxable income, thereby reducing your tax liability.
Q4. What is the interest rate on a business loan? Ans. The interest rate on business loans is usually higher, anywhere between 11% to 28%. The rate will vary from one lender to another and depend on your credit score, collateral, loan amount, tenure, etc.