6 Ways in Which You can Maintain a Credit Score High Enough for a Business Loan
9 min read • Updated 6 January 2023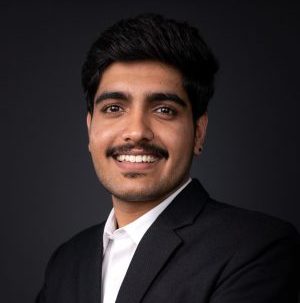 In this dynamic and ever-changing business world, a business owner like you must be one step ahead. Your business requires funds and capital to introduce new products to meet working capital requirements or to expand and grow to new markets. However, it has become increasingly challenging to raise funds.
Maintaining a high credit score is one method to ensure you get the finance you need. If you are under the impression that one needs a lot of financial knowledge to maintain a high credit score, then let me break this myth for you! The good news is that an average person can also increase and maintain a very high credit score by practising good financial habits. If you are interested in learning about these techniques, continue reading.
What is a Credit Score?
A credit score is a three-digit number given to a particular individual or entity by RBI-licensed credit information companies indicating their creditworthiness. This score is calculated using a holistic approach wherein a borrower's credit history and background are considered. This credit score is a benchmark to lenders, assuring them of the borrower's credibility and how likely they will pay back the principal and interest amount. This helps lenders understand the risk involved in the transaction and puts lenders imore informed to make decisions on interest rates, payment options etc.
This raises the question of who provides this credit rating and how one can improve their credit score.
Different countries have different credit scoring agencies. In the US, it's FICO, and in India, the most commonly used credit score is done by Credit Information Bureau India Limited (CIBIL). It is one of the 4 rating agencies licensed by RBI.
CIBIL allocates a credit score ranging from 300 – 900 by checking an individual's credit history. This credit score has specific ranges which help lenders identify if a borrower is good, bad or average in repaying the loan.
What is a Good Credit Score for a Business Loan?
As mentioned above, a CIBIL score ranges from 300 – 900 points. So naturally, a closer score to 900 indicates an excellent score for business loans. However, what range is required to get a business loan at relatively reasonable interest rates?
600 – 700: If your CIBIL score comes between 600 and 700, lenders may offer a loan with a comparatively higher interest rate. It may also be tough to obtain a loan with more favourable terms. This range implies that previously there has been a payment default or delay.
700 – 900: If your CIBIL score comes between 700 and 900, your creditworthiness is strong, and you may be eligible for loans at a low-interest rate. This credit score also suggests that you pay your obligations on time and are financially responsible.
Factors Affecting Credit Score
After understanding the working of credit scoring, it becomes easier to understand the factors involved in credit. These factors lay the foundation to help improve or maintain a credit score.
To further assist the readers, the factors have been divided into two sub-segments:
Internal Factors Affecting Credit Score:
Repayment history works on the principle- History repeats itself. Past repayment habits of the borrower will most likely occur again.
Credit mix factors in the borrower's credit type, such as revolving debt, fixed instalments and secured loan, unsecured loans etc.
Applicant's income and financial position are also internal factors, and lenders look into the monthly income and any existing liabilities.
Credit utilisation and debts, number of credit cards owed by borrowers.
External Factors Affecting Credit Score:
The borrower's age plays an essential role in identifying the paying capacity. Example: If a retired employee is taking a loan, chances of default are high as they do not have a salary as a fixed source of income
In the case of business loans, the industry in which the borrower is involved also plays a significant role.
Six ways to maintain and improve a credit score
Step 1
Pay your bills on time, including auto bills, credit cards, mortgage loans and other fixed monthly instalments. By practising this financial habit, you can easily approach lenders for business loans because past repayment history has a significant weightage on your CIBIL score ( upwards of 30%).
One technique you can use to ensure timely repayment of these instalments is by setting up an automatic payments system with your bank to avoid any occasional delay in payment.
Step 2
As a rational consumer, limiting the amount owed is a must. This means keeping your credit card used only up to 30% of the limit. It gives the impression that your lifestyle is not heavily dependent on loans. So, if you regularly increase your credit card limit, you can spend more and not let it affect your credit score. For example, two borrowers have credit card limits of ₹1000 and ₹10000, respectively, and both use ₹100 per month. The first borrower has a credit utilisation of 10%. However, borrower 2 has a credit utilisation of 1%, with both having the same expenses. However, in the eyes of CIBIL, borrower 2 is a significantly better creditor.
Similarly, the number of loans you apply for in a given time period should be kept to a minimum, preventing your credit scores from falling.
Step 3
The mix of credit in one's credit file is an indicator of creditworthiness. For example, having a revolving loan like a credit card supplemented with an instalment loan like an education loan or mortgage loan shows that as a lender, you are able to juggle between different types of loans successfully and efficiently handle your financial obligation. So, having a good credit mix adds brownie points to your credit score.
Step 4
Inquiring about loans can have a negative impact on your credit score. So, if you are unsure about taking a loan, refrain from filling out application forms, as this stays on your credit score for up to 2 years. The reason is; too many hard inquiries create a picture in the mind of the lenders that the borrower is credit hungry, eventually leading to the idea that the borrower is a high-risk profile.
To not let this impact your credit score, avoid seeking loans through 3rd party agencies as the agents will fill out application forms in multiple banks that can dampen your scores and plan thoroughly before shopping for loans.
Step 5
After covering the basics, the next step is developing a long and fruitful credit history with your lenders,. Long credit history shows you have experience handling your financial obligations.
To ensure future lenders know about your credit history, avoid closing old bank accounts, as all previous on-time and consistent repayments get nullified if your account no longer exists, which can hamper your score.
Moreover, if you follow the above steps of low credit utilisation, on-time payments, reasonable credit mix etc., for an extended period, it indicates to the lenders that you are competent to manage your own finances and increases your credit score by more than 10%.
Step 6
After incorporating all these techniques, the next step is to take feedback. This can be done by checking your CIBIL score every once in a while to see any deviations in your benchmark score and promptly making corrections. This step is everlasting, wherein a strong feedback loop between your actions and credit score is generated to identify any pitfalls or shortcomings or strengths and positive actions.
Credit Score Is Not the Only Parameter to Be Relied on
Borrowers nowadays only focus on credit scores to get a business loan; however, lenders take a holistic approach to sanctioning a loan. There are other parameters which are taken into consideration.
To increase your chances of getting a business loan, implement the above six steps to improve credit scores and focus on the other parameters discussed below.
Lenders, along with credit scores, use these two methods to get a better sense of the consumer loan proposal and evaluate the risk profile of borrowers.
Consumer Loan proposal grading methods:
1.Dunham Greenberg Formula: This is a systematic approach applied by credit rating departments of banks and other lenders. It takes into consideration not only quantitative factors but also qualitative factors. There are a total of 5 elements taken into consideration. Each with different weightage and score points mentioned in bracket, which varies from lender to lender. The elements are as follows:
Applicant employment record (20)
Applicant income (25)
Applicant finance (10)
Types of security offered (20)
Past payment record (25)
Generally, An applicant scoring more than 70 points is considered as one with good credit standing.
2.Specific fixed formula: This method involves more factors and parameters as compared to the previous modelspecific scores are allotted to each of these parameters. The borrowers getting a score more than 3.5, is ranked as 'excellent borrower' and those getting more than 2.5 but less than 3.5 is ranked as 'marginal borrower'.
| | |
| --- | --- |
| Parameters | Credit Score |
| Age of the borrower | 0.1 – 0.5 |
| Stability of residence | 0.4 |
| Occupation | 0.16 – 0.55 |
| Type of Industry | 0.21 |
| Stability of employment | 0.059 – 0.59 |
| Assets | 0.20 – 0.45 |
Conclusion
For small and medium business owners, personal credit scores are taken into consideration as your personal financial habits reflect your business's credibility as well. As we all are aware, high credit scores help borrowers get better interest rates, higher loan amounts etc. However, applicants try to improve their credit score with a rudimentary understanding of the credit system, resulting in creating systems which are not viable in the long run. By practising above steps, one can make strong financial habits, which will help strengthen their credit scores for the foreseeable future.
Frequently Asked Questions (FAQs)
What is the credit score required for a business loan?
A credit score above 750 is a good score which allows small business owners to get the loans processed quickly and have bargaining power over interest rates.
Are Credit scores Permanent or irreversible?
No, credit scores keep changing based on the borrower's credit behaviour.
How long does it take to improve credit scores?
Creating a good score is temporary, and the time period can vary depending on the cases. However, maintaining a good credit score is an everlasting process.