Apply for 3-in-1 Demat Account, Online Trading & Bank Account
7 min read • Published 11 January 2023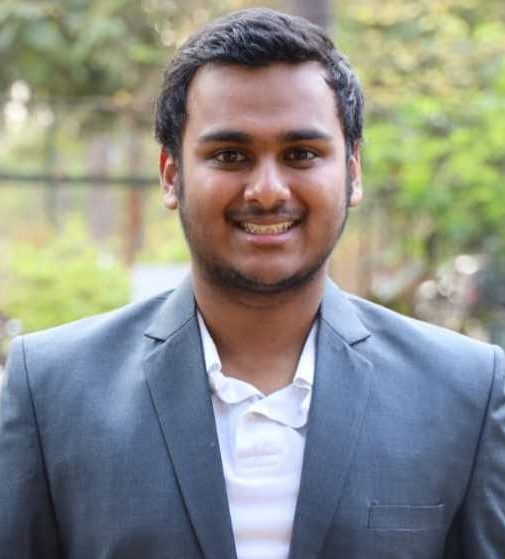 A Demat account helps us store securities in electronic format to facilitate instant and safe trading. You need to link your Demat account with your trading and bank accounts to participate in stock market trading.
To attract traders and offer more convenient trading, many depository participants (DP) offer special accounts. These are 3-in-1 Demat accounts that come with already-linked trading and bank accounts.
Are you planning to apply for a 3-in-1 Demat, trading, and bank account soon? Read till the end for easy steps to apply for one.
What is a 3-in-1 Demat account?
Many depository participants allow traders to open a bank, trading, and Demat account together. This is popularly known as a 3-in-1 Demat account.
Similar to a regular Demat account, you can store your securities here. In addition, you can use the account to place orders for shares, mutual fund units, derivatives, fixed deposits, insurance and bonds.
Moreover, you do not have to separately link a bank account for sending or receiving payments for securities. So, investors do not have to link these separate accounts and can start trading from one interface. These accounts also make it easier to track both monetary and securities transactions.
This type of Demat account is generally offered by banks, so it comes with a savings account. Many discount brokers have partnered with banks to offer similar accounts to their customers.
It is also important to note that not all Demat accounts come with a 3-in-1 feature. These are special accounts that only a few DPs can offer to attract traders.
How to open a 3-in-1 Trading, Demat, and Bank account online?
The steps to open a 3-in-1 Trading, Demat, and Bank account are quite similar to opening a regular Demat account. You need to start by searching and choosing a depository participant.
The steps following this might vary between depository participants. However, here are some simple steps for you to apply for a 3-in-1 Demat account online:
Step 1: Fill up the account opening form
After choosing your preferred depository participant, visit its website and download the account opening form. This form is similar to the form you need to open an individual Demat account.
In this form, you need to add your basic information like name, PAN details, Address, phone number, and email ID. Along with these, you may also provide your bank details, Aadhaar number, ITR, and other information as per the DP's requirements.
Step 2: Upload scanned copies of essential documents
After filling out the application form, you must upload scanned copies of the required documents on the DP's website or app. Also, consider entering the name and documents of a chosen nominee into your 3-in-1 Demat account. This person can access and trade using this account in case of disability or death of the account's original owner.
Step 3: Complete the KYC procedure
After submitting your account opening form and documents, you have to complete the KYC procedure. This can happen online or in person as per your DP's terms.
For the e-KYC process, you would have to record a short video of you reading your PAN details. On the other hand, for an in-person KYC, an agent from your DP will visit your address to manually verify your documents or you may have to visit the nearest office of the DP.
How does a 3-in-1 Trading, Demat, and Bank account work?
With a trading account, you can sell shares on stock exchanges. The Demat account holds your purchased shares as securities in electronic form. You also need to link a savings account to receive payments for your securities.
When you intend to sell shares, you can place a sell request from your trading account on the stock exchange. Following this, the stock exchange will find a corresponding "buy" request for the number of shares you are offering.
Once both parties match, your order will be executed. This means that the specific quantum of securities will be debited from your Demat account and credited to the buyer's account. Meanwhile, your trading account will credit your savings account with the payment for your sale.
The reverse happens when you place a buy order on the stock exchange via your trading account. Once your order matches with a seller, the trading account will proceed with the transaction. In this case, the trading account transfers a certain sum from your bank account to the seller and adds your purchased shares to your Demat account.
A 3-in-1 Demat account combines the facilities of a Demat, trading, and a bank account to enable a hassle-free and instant trading experience. With it, you do not have to open several accounts to place trades, send or receive money, or track transactions.
What are the features and benefits of 3-in-1 Demat accounts?
With a 3-in-1 Demat account, you have a scope to invest in a varied range of instruments. These include equities, mutual funds, currencies, commodities, ETFs, IPOs, and many more.
Instant transfer of payments and securities
You do not need to wait for a long period to receive your payment for selling securities. After a buyer purchases from you, the trading account will instantly transfer funds to your account from theirs. Transfer of securities from a stock exchange always follows the (T+1 day) rule. This implies you will receive your purchased shares 1 day after the successful transaction.
Convenient mode of trading
A 3-in-1 Demat, trading, and bank account offers a smooth and convenient trading experience. Unlike the traditional method, you can purchase, sell and store shares with this account at your convenience. Also, you can go ahead with transactions outside market trading hours using these accounts.
Accessible from different devices
These accounts work like regular net-banking accounts. Therefore, you can access your 3-in-1 trading, Demat, and bank account from any device like a smartphone or laptop.
With a 3-in-1 Demat, trading, and bank account, you can easily track the status of your securities and money. Your DP will notify you via mail and sms whenever there is a deduction of money or securities from your savings or Demat account respectively.
You can also keep a track of the same via your savings account statement and Demat holding statement.
Documents required to apply for 3-in-1 Trading, Demat and Bank account
Proof of Identity (POI)
PAN card (Mandatory)
Passport size photo
Driving licence
Aadhaar card
Voter ID card
Any other document authorised by the Central Government

Proof of Bank
A cancelled cheque
Bank's IFSC code
Accountholder's name
MICR
Proof of Address
Aadhaar card
Passport
Driving licence issued by the State Government
Bank account statements up to 3 months old
Electricity bill
Final Words
A 3-in-1 account adds additional services for the investor's convenience. With it, you do not have to bother about opening a bank account to send or receive payments. After opening this account, you will receive credentials like account number and password from your DP. Avoid sharing this with anyone to keep your sensitive information safe.
Frequently Asked Questions
Who is eligible to apply for a 3-in-1 Demat account?
Every individual regardless of their age or place of residence can apply for a 3-in-1 Demat account. To open this account, you only need to have a PAN card.
What is the difference between a 2-in-1 Demat account and a 3-in-1 Demat account?
A 2-in-1 Demat account is linked only with a trading account. You need to link your savings account with this to facilitate safe trading. However, a 3-in-1 Demat account has a bank account attached along with trading and Demat accounts.
What factors should I consider before opening a 3-in-1 trading, Demat, and bank account?
Before opening a 3-in-1 Demat account, you need to consider certain factors. This includes factors such as the minimum balance, trading facilities, brokerage, additional charges, and the broker's reputation.
What is the primary drawback of a 3-in-1 Demat account?
A 3-in-1 drawback is a special product that certain banks offer. As a result, they tend to cost higher than regular or 2-in-1 Demat accounts.