10 Do's and Don'ts with a Credit Card
6 min read • Published 26 March 2023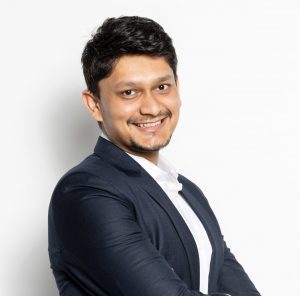 Nowadays, having a credit card is a huge perk. It not only enhances the shopping experience but offers several offers, discounts and rewards for users.
With a credit card, you can shop on credit, without hampering your monthly budget. You can purchase anything within the set limit. Another major advantage is that with a credit card, you can convert the purchased amount into low-cost EMIs which you can repay easily over time.
However, credit cards also come with several risks. Hence, you should read the do's and don'ts of using a credit card to minimise your risks and make better use of the benefits.
Credit Card Do's
Here are some of the important things that you must do to ensure that you can take the best advantage of the features of a credit card:
Choose an Offer that Suits You
In today's competitive market, you can find numerous credit card service providers offering credit cards with different kinds of perks.
Thus, decide which type of credit card best suits your requirements. You can choose a card which offers a lesser interest rate or a card that offers the best rewards, cashbacks or other offers. If you are a frequent traveller, you can choose a card that offers air miles. Similarly, you can choose a special card offering rewards on gas or groceries.
Pay All Dues on Time
Whether you own one or multiple credit cards, always keep in mind the due date of payment for these cards. Failure to pay within the due date will negatively affect your credit score. You will also be charged with very high interest and penalties on the due amount.
Pay the Full Outstanding Amount
Instead of paying only the minimum amount due on your credit card (wihich is usually 5-10% of the total outstanding amount), it is advisable to pay your credit card bill in full. This way, you will not only not be charged any late payment fee and build your credit score, you will also not have to pay any interest.
Set a Budget
It is of crucial importance that you set a budget and a maximum limit on your credit card usage. Have a financial plan and follow it religiously.
Generally, credit card payments should not exceed 10% of your income. If you are exceeding it, then you should immediately balance your budget.
Use Credit Card Rewards
Credit card companies provide a host of rewards, discounts, cashbacks and other offers to attract new customers. Strategically using these rewards and other perks can help you save money.
Credit Card Don'ts
In order to avail of the benefits of a credit card, you must also restrain from doing certain things. Some of these are given below:
Applying for Multiple Credit Cards Simultaneously
Applying for multiple credit cards (or even loans, for that matter) simultaneously may have a negative impact on your credit score as it indicates poor financial health. Therefore, it is advisable to wait for 3 to 6 months before you apply for a new credit card.
Using Your Credit Card as an Income Substitute
Thinking of your credit card as a repository of funds which can finance you on a daily basis can result in a disastrous outcome. Through it, you are merely accentuating the problem. Since a credit card provides revolving debt, the minimum payment requirement also increases with the increasing debt.
Delaying Payments by More than 30 Days
You should always make an effort to pay your credit card bill on time. But even if you become late for any financial emergency, make sure to pay that bill before the next bill is due.
In case of non-payment within 30 days, the credit card issuer will report your missed payment to the credit bureaus. Such missed payments will appear on your credit report and will stay there for up to 7 years.
This ultimately will have a severe effect on your credit score, making it hard for you to get loans or any other financial facilities in the future.
Closing Older Credit Card Accounts
If the purpose of getting a credit card is to improve your credit score, then it would be a big mistake to close your old credit card accounts. Your credit statement takes into account the age of your account. The older this account is, the longer would be your credit history resulting in a better credit score.
When you are closing your old credit cards, it will erase the associated credit history and along with it, your records of repaying debts on time. This will negatively affect your credit score.
Withdrawing Cash via Credit Cards Unnecessarily
Unless you have an emergency, it is not financially beneficial in the long run to withdraw cash using your credit card. It will invite a number of extra charges to your account. A cash advance fee of around 2.5% is charged on the transacted amount. Furthermore, the interest-free period is not applicable. As a result, the interest rates are higher than other transactions.
Final Word
Using a credit card also has its share of risks along with many benefits associated with it. The temptation to overspend is high and the interest rates often make it harder to pay off the balance. There is also the risk of falling into a debt trap which can lead to bankruptcy. It can also negatively affect your credit score.
To avail only the benefits of credit cards without falling into such problems, you must follow the above do's and don'ts.
Frequently Asked Questions
What are the eligibility criteria for applying for a credit card?
The eligibility criteria for credit cards depend on the issuer. To apply for a credit card, you must be an Indian resident or a non-resident Indian. You must also be above 18 years of age. You also need to have a regular income. The minimum income requirement is decided by the respective banks or NBFCs.
How much can it cost to get a credit card?
To own a credit card, you must have to pay an initial fee. Banks and NBFCs generally charge a joining fee and then continue charging an annual fee every year. The joining fee generally is a minimum of ₹200 and can go up to ₹25,000. However, there are also some banks that waive the joining fee.
What is APR?
APR stands for Annual Percentage Rate, which is essentially the interest charged on a credit account. If a credit card holder fails to pay their credit card bill in full, interest is charged on their outstanding balance, which is referred to as APR.