Tips on How to Save Money for a Bike
11 min read • Published 20 October 2022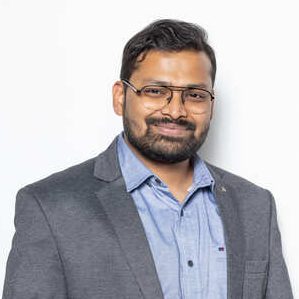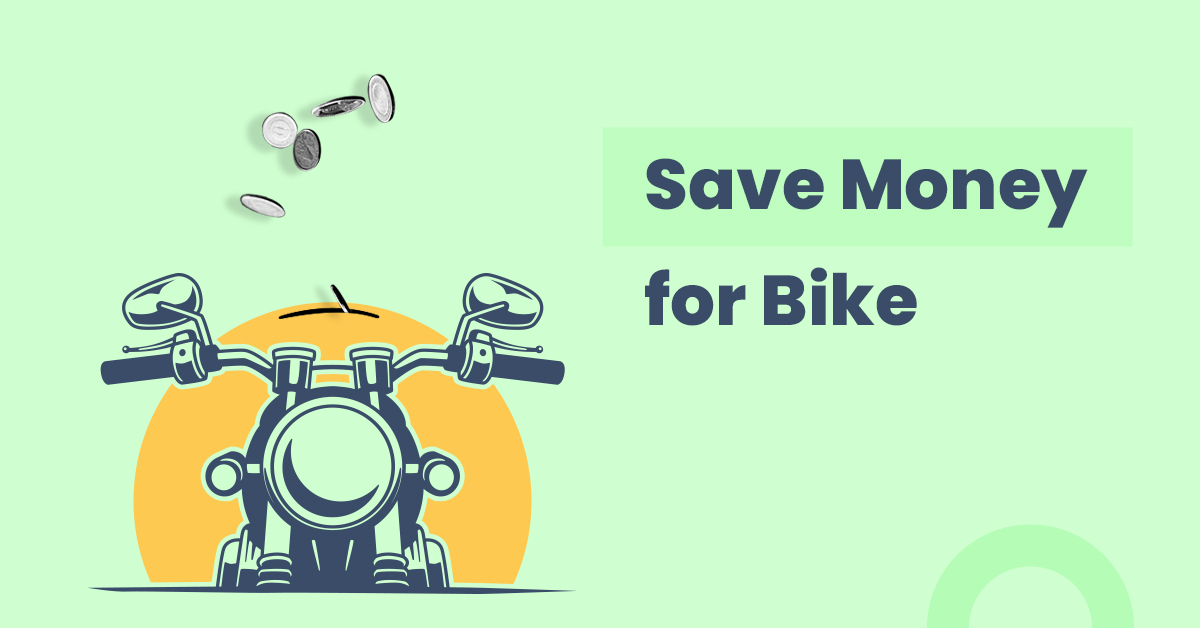 Buying a bike is often a matter of necessity as much as it is the dream of many. Two-wheelers are a convenient mode of transportation, especially in congested streets of India. Moreover, bikes are an affordable mode of commute as they're less expensive and easier to park; they are fuel-efficient and fast. While some people buy two-wheelers for a convenient and affordable commute, others invest in the vehicle for its speed and thrill. Whatever the reason, buying a bike requires a considerable amount of money.
While a bike loan is available to fund your dream bike, you still need to make a down payment for that. So, it is better to save beforehand when buying a bike so that your finances stay on track. If you are wondering how to save money for a bike, below are some effective tips to help you buy your dream bike faster and more efficiently.
How to Save Money for a Bike
Here are some ways in which you can save money for buying a bike:
Start with choosing the vehicle
First, choose the type of bike that you want. Motorbikes, scooters, e-bikes, and other options are available in the market. The choice of bike would help you zero in on the cost. When you know the price, you will be able to figure out how much you need to save. Even if you are thinking of getting a vehicle loan, you can estimate the down payment required and then save accordingly.
New bike or a pre-owned one?
Next, you must select whether you want a new or a pre-owned bike. A used bike is cheaper than a new one, and you can afford a premium model at a reduced cost. So, depending on your affordability and requirements, choose between a new bike and a used one.
Set a budget
It is recommended that you buy a bike within your budget. Affordability is the key, even when availing a two-wheeler loan. Your finances will not be jeopardised if the bike is within your budget. So, set a budget when you go out to buy a bike. Assess the maximum cost that you are willing to pay without hurting your pockets.
Improve your credit score
You need a good credit score if you are looking for a two-wheeler loan to finance the bike. The score judges your creditworthiness and helps lenders estimate your repayment capability. A high score, i.e., above 700, can help you get a quick loan, and that too, at preferential interest rates. So, improve your credit score before applying for a loan.
To improve, here are a few tips:
Pay your loans and credit card bills on time
Pay your utility bills on time
Do not apply for too many loans at the same time
Limit your credit use
Have a healthy mix of credit in your portfolio
Choose an investment instrument
Setting aside money is not enough to save for a bike. You need to invest that money in an investment avenue which can earn returns on your savings. These returns help grow your savings to create an optimal corpus to buy the bike. So, to save effectively, put your savings in an investment instrument so that they can grow till you need them to buy the bike.
Taking a Loan vs. Saving Money
To fund your bike, there are two options: you can take a loan or you can save money for a lump sum payment. So, which is the better alternative? Let's assess:
| | | |
| --- | --- | --- |
| Financing options | Pros | Cons |
| Taking a loan | You can buy the bike instantlyYou don't have to draw on your savingsYou can repay the loan in affordable EMIs | There's an added interest costThe repayments don't stop even in a financial crisis |
| Saving money | No added interest expenseYou can earn interest on your savings if you investYou can use the saved corpus for any emergency that you might face | You have to wait to buy the bikeIf your saving is not sufficient, the waiting period would be longer |
So, if you want to buy your bike immediately and you don't have sufficient savings, you can opt for a loan. On the other hand, if you have time on your hands, save for the bike to avoid interest expenses.
Factors that Determine Savings Required for a Bike
Different factors will affect your decision if you are wondering how much you should save to buy a bike. These factors are as follows:
Price of the vehicle
The main factor that determines your savings is the cost of the bike. The higher the cost, the more you will have to save.
For instance, buying a basic bike and buying a Royal Enfield involve different costs. While a basic bike might come within Rs. 1 lakh, a Royal Enfield won't. So, when you know the cost of the vehicle, you can estimate the amount of savings that would help you save up for the estimated cost.
Time till purchase
The next factor is the time that you have till you buy the bike. The longer the time till purchase, the lower the savings required. For instance, if you are thinking of buying a bike in the near future, you will have to step up your savings and save more every month.
On the other hand, if you want to buy a bike in the next couple of years, you have time on your hands. In this case, you can save lower amounts to create the corpus that you need.
For instance, suppose Mr A and Mrs B want to buy a bike. Both want to buy the same model that costs Rs.1 lakh and are willing to save for the bike rather than taking a loan. However, Mr A wants to buy the bike after a year, while Mrs B wants to buy the bike after two years.
If both of them saved and invested in an avenue giving 8% annualised returns, Mr A would have to save approximately Rs. 8333 every month to create a corpus of Rs. 1 lakh within 12 months. On the other hand, Mrs B would have to save only Rs. 4166 every month to create the same corpus.
So, as the time till purchase increases, the required savings go down.
Returns on investment
The returns you earn on your investments are also important determiners of the amount of savings you should make. If the returns were higher, the required savings would be lower and vice-versa.
Take the aforementioned example of Mr A and Mrs B. In this example, changing the return would change the savings required if it is assumed that both want to buy the bike after one year.
How to Save Money on Bike Insurance?
While you know how to save money to buy a bike, you cannot forget the mandatory bike insurance coverage required on the same. The Insurance Regulatory and Development Authority (IRDA), mandates every bike in India to have a valid insurance coverage before you drive it on the road. So, you should also add the cost of the insurance coverage to the cost of the bike and then save for both.
That being said, bike insurance plans are affordable. Moreover, there are different ways in which you can save money on the premium of a bike insurance policy. Here are some ways how:
Have a clean driving record
A clean driving record means that you have no accidents or damage for which you have raised a claim on your bike insurance policy. As the incidence of claims reduces, the insurance company offers preferential premium rates. Insurance companies offer 'No claim' bonus for each claim-free year so that the insurance rates get reduced and help you save on the premium outgo.
Your driving record has another bearing on the premium: if your driving history is bad and you have made multiple claims on your bike insurance policy, the insurance company might inflate the renewal premium to compensate for the frequent claim payments that it has made.
An inflated renewal premium means a higher bike insurance cost. So, your driving record directly affects the bike insurance premium and should be maintained well.
Reconsider add-on cover options
Add-ons are additional coverage features that help you enhance the scope of the policy. However, each add-on comes at an additional cost that increases the premium.
While add-ons are good for all-around protection, you should reconsider your choices. Choose add-ons that are suitable and relevant to your coverage needs. Remove those that are unnecessary so that you save on the added expense.
For instance, if you live in an area that is prone to flooding, the engine protection add-on makes sense. However, if your area does not flood, the add-on would be irrelevant and can be avoided.
Enquire about discounts
Bike insurance companies offer attractive discounts that help lower your premium outgo. Common discounts include the following:
Discount for installing safety devices on your bike
Discount for choosing a voluntary deductible
Discount for buying a long-term policy
Online discount
Discount for being a member of a recognised automobile association, etc.
Enquire about these discounts. Claim them to reduce the premium and save on the bike insurance costs.
Clean Driving Records
On your bike insurance policy, you earn a no-claim bonus if you do not make a claim every year. This bonus is cumulative in nature and its rate increases after each successful claim-free year for upto 6 consecutive claim-free years. The bonus allows you to claim a discount on the renewal premium. However, if you make a claim, you lose the bonus.
So, if you suffer a small claim on your bike insurance policy, do not raise it. Raising it would eliminate the no-claim bonus and the renewal discount. Instead, pay for the claim and protect your bonus by earning attractive discounts on renewals.
Closing Thoughts
Plan your purchase in advance so that you can arrange your finances to buy the bike. You should know how much to save and invest your savings in lucrative avenues so that you can earn returns and create the desired corpus. You can also get a loan, but understand and evaluate its pros and cons and then make an informed choice.
FAQs
Is it mandatory to buy a two-wheeler insurance plan in India?
Yes, according to the rules specified under the Motor Vehicles Act 1988, a bike insurance policy is mandatory in India. You need to have a valid third-party cover on the bike before you drive it on Indian roads.
What is the best time to buy a bike in India?
No particular time can be called the best time to buy a bike. You can buy a bike whenever you need it to simplify your commute. That being said, the festive season can be the best time to buy a bike in India because you can avail yourself of attractive deals and discounts bike manufacturers and dealers offer. These deals and discounts reduce the bike's cost and make it affordable.
What factors should we consider before buying a new bike?
Besides asking about how to save money to buy a bike, you should consider the following factors too:
1. The cost of the bike
2. Its affordability
3. The make, model and variant of the bike
4. The mileage
5. Maintenance costs
6. The period after which you intend to buy the bike
7. Whether you would finance the bike via a loan or through your savings
8. The cost of registration and bicycle insurance that you would have to pay
How many km is good for a used bike?
One cannot point out the ideal kilometres for a pre-owned bike. It depends on the model of the bike, its maintenance, and the year in which you buy it. On some bikes, 200,000 km is also less; on others, 50,000 km is more. So, check the model and its usage accordingly.
Do EMIs make sense when planning to buy a bike on loan?
If you do not have sufficient savings at your disposal and you want to buy the bike immediately, a loan might be your only option. If you avail of the loan, the EMIs would be a better choice to repay the loan affordably. Though there would be an interest involved, you would be able to buy the bike immediately without hurting your savings. However, if you want to avoid a loan and save up for the bike, EMIs don't make sense as they incur additional interest expenses, it may impact your financial freedom as well.