Commercial Real Estate Investment in Mathura
9 min read • Updated 11 May 2023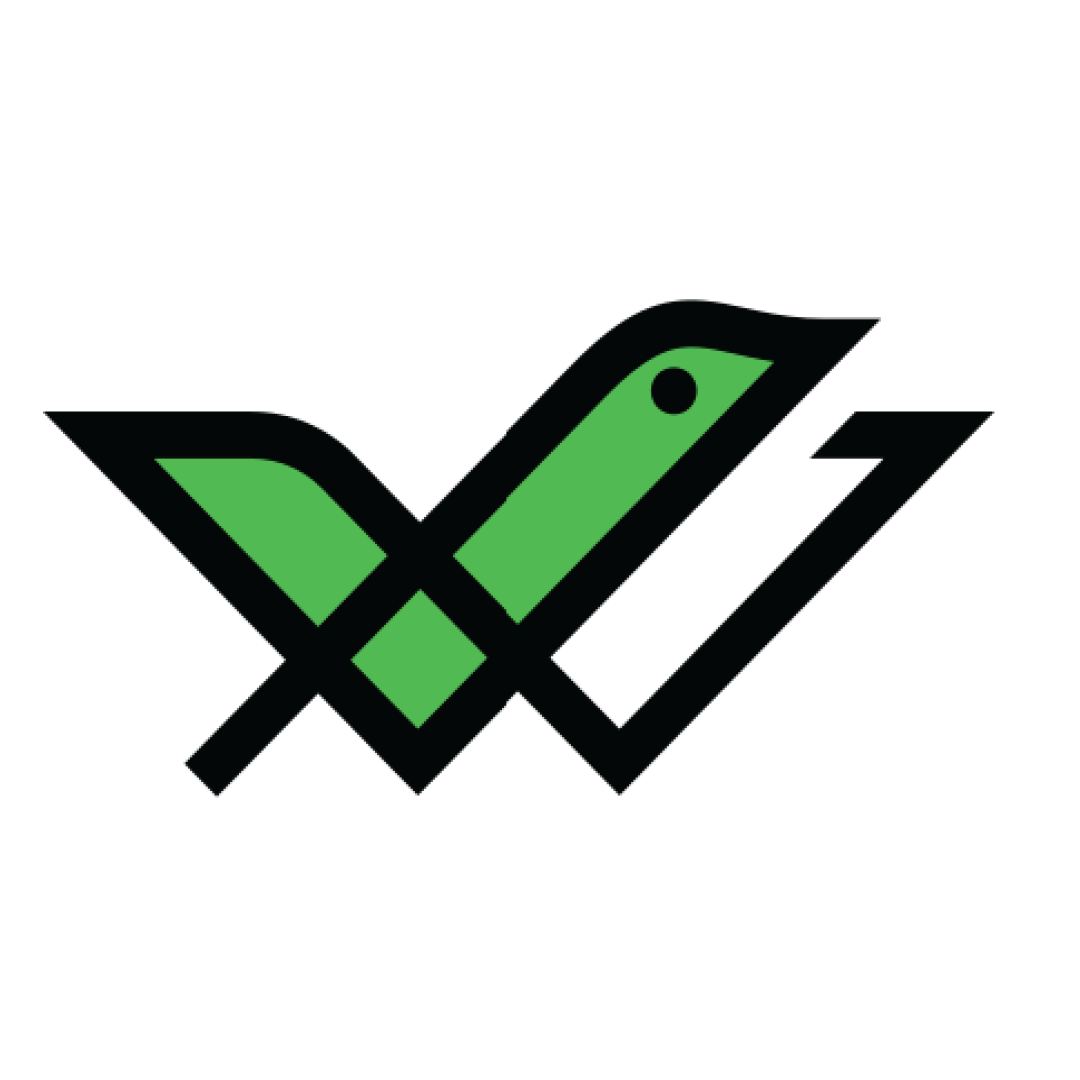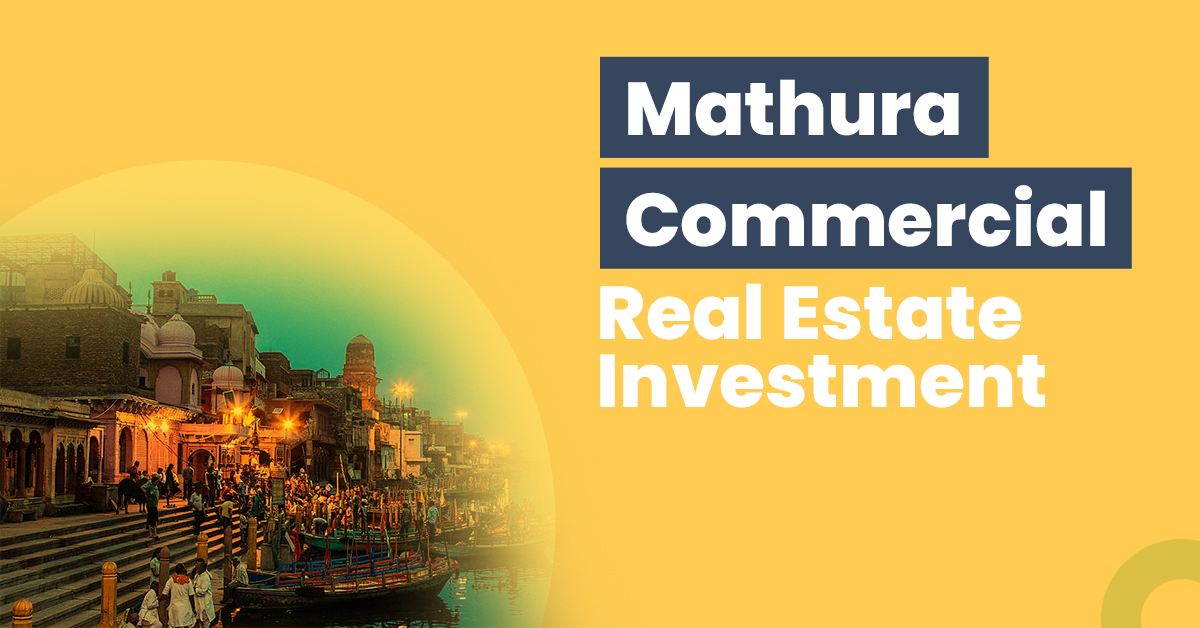 Mathura is a prominent industrial centre in Uttar Pradesh and an important religious tourist destination for all Hindus. It is located 146 km to the southeast of Delhi. Covering 39 sq. km. , this city has a population of 349,909 according to the 2011 census.
Mathura is one of the most popular religious sites in Hindu mythology since it is considered to be the birthplace of Lord Krishna. Revered by the Hindus, people throng to this city in large numbers every year, which generates a large portion of the revenue for the economy of this city.
Apart from the tourism industry, Mathura supports several other major industries, including cotton manufacturing, handicrafts, milk and dairy products, etc. In 2020-21 the Gross District Domestic Product of this city was ₹20,55,271 lakh. The per capita income of this city is ₹60,503.
Mathura is also attracting further commercial investments from across the country due to the rapid infrastructural development in this city. Continue reading to know about the best commercial real estate investment opportunities in Mathura.
Top Reasons to Invest in Mathura Real Estate
Some of the significant reasons why Mathura is a lucrative location for commercial real estate investment are given below:
With its mention in the Ramayana and is considered the birthplace of Lord Krishna, religious tourism and allied industries contribute largely to the economic vibrancy of the city.
Apart from tourism, there are several significant industries in Mathura. A large contributor to the economy of this city is the Mathura Refinery. Owned by the Indian Oil Corporation, it is one of the biggest oil refineries in Asia and the first to receive the ISO:14001 certification.
Also famous is the textile printing and dyeing industry of Mathura. The printing of cotton saris is done on a massive scale in this city. This city is also known for its milk and milk products. Milk-based products like curd, paneer, lassi and sweetmeats made in Mathura are popular all over the country.
Transportation Facilities and Connectivity
Commercial investments require adequate transportation facilities. In this regard, Mathura is an ideal location. Mathura enjoys excellent road and railway connectivity with the rest of the country.
Mathura is connected to the cities and towns within Uttar Pradesh by state-owned public buses. The national highway NH-19 links Mathura to major cities in the country like Delhi, Kolkata, Chennai etc. The Yamuna Expressway further connects it to Noida, Kanpur, Lucknow and Agra.
Apart from roadways, Mathura is also linked to the different regions of the country via railways. It takes only 1 hour to reach Agra by rail and 2 hours to go to Delhi via the Taj Express. The nearest airport is in Agra while the nearest international airport is in Delhi.
Commercial Real Estate Investment Opportunities in Mathura
Given here are some excellent localities in Mathura where you can invest in commercial real estate:
Moti Kunj is a major commercial locality in Mathura. It has been given a rating of 4 out of 5 in terms of safety on 99acres.com.
This locality is near amenities like hospitals and markets and has excellent connectivity to the rest of the city. There are numerous commercial establishments in this locality. It includes several malls like Highway Plaza and City Centre Mall. This locality is close to marketplaces like Indra market and Shri Girdhari market.
In this area, you will also find numerous hotels, restaurants and bars, like Beer Bar, Lazeez Restaurant and Aakarshan Inn Restaurant.
Properties around Moti Kunj cost from ₹42 lakh to ₹1.25 crore.
Krishna Nagar is another great locality where you can buy a commercial property. This area is close to 4 bus stops from where you can find buses from other areas of the city as well as nearby cities and towns. It is also close to Bhuteshwar Railway Station, Shri Krishna Janam Asthan Railway Station and Masani Railway Station.
This place has basic amenities like hospitals. Some of the best hospitals in this area are Saroj Hospital and Mehta Multispeciality Hospital. You will find also several malls and more than 50 shopping plazas and supermarkets nearby.
Moreover, there are numerous restaurants of different types like Pizza Kingdom, Garden Bar, Mayur Restaurant, The Tea Factory, Punjabi Bhojnalay and Punjabi Rasoi.
The cost of properties in Krishna Nagar ranges from ₹66.5 lakh to ₹3 crore.
Things to Consider before Buying a Commercial Property in Mathura
Here are some of the major determinants that you must keep in mind while buying a commercial property:
The most important of all the factors is checking the RERA authenticity of the concerned property. Under the Real Estate (Regulation and Development) Act, 2016, every state has a statutory body which is aimed at the regulation of the real estate business. These bodies are responsible for maintaining transparency and authenticity in the real estate business and preventing property-related fraud.
To check the authenticity of the property and its builder, visit the Uttar Pradesh RERA website.
Location and Connectivity]
Another major determinant of the rental prospect and resell value of your commercial property is the neighbourhood where the property is located. If the property is at a prominent location which has the requisite infrastructural facilities like hospitals and banking services, the value of the property will be high and continue to increase in the future.
Similarly, the availability of easy access to transportation facilities is an important prerequisite for commercial businesses. Thus, find a property in an area with good transportation facilities.
Stamp Duty in Mathura
Given in the table below are the stamp duty rates in Mathura:
| | |
| --- | --- |
| Gender | Stamp Duty Rates |
| Male | 7% |
| Female | 6% |
| Joint (Male + Female) | 6.5% |
| Joint (Male + Male) | 7% |
| Joint (Female + Female) | 6% |
Registration Charges in Mathura
Here are the registration charges for commercial property in Mathura:
| | |
| --- | --- |
| Gender | Registration |
| Male | 1% |
| Female | 1% |
| Joint (Male + Female) | 1% |
| Joint (Male + Male) | 1% |
| Joint (Female + Female) | 1% |
Mathura Commercial Real Estate Sector: What's the Forecast?
Mathura is witnessing rapid development due to the increasing focus by the State and Central Government to make it an important commercial centre. Uttar Pradesh Chief Minister has already announced 210 development projects in this city at an estimated cost of ₹822 crore. Furthermore, ₹30,000 worth of projects is under discussion.
The transport and connectivity of this city are undergoing continuous development. The Yamuna Expressway Industrial Development Authority (YEIDA) is constructing a 7 km greenfield expressway which will connect the Yamuna Expressway to Vrindavan. Furthermore, a railway line connecting Mathura with Vrindavan has also been proposed.
Apart from these, the Mathura-Vrindavan Development Authority is also working continuously for improving the infrastructural amenities of Mathura.
Due to the rapidly developing scenario of this city, Mathura is becoming a popular location for setting up new businesses. Thus, this city will continue to benefit commercial real estate investors in the coming years.
Commercial Real Estate vs Other Asset Classes
Some of the pros and cons of investing in residential real estate compared to other asset classes are given below:
Commercial Real Estate vs Residential Real Estate
Commercial real estate can get you higher returns than residential properties. Furthermore, you will also have a higher rental prospect for commercial properties, especially in the premium category. However, residential properties offer better tax benefits and lower risks.
Commercial Real Estate vs Gold
Commercial real estate can fetch higher profits than gold. However, gold has higher liquidity than commercial properties. Thus, it is advisable to invest in commercial properties in the long term.
Commercial Real Estate vs Stocks and Mutual Funds
Stocks can get you higher returns than commercial real estate. However, stocks are highly volatile and fluctuate according to market conditions. Thus, commercial real estate is a much safer investment option.
Commercial Real Estate vs Bonds
Both commercial real estate and bonds can get you stable returns. However, bonds have a lower credit risk than commercial properties. Bonds also have higher liquidity than commercial properties.
Are you interested in investing in bonds? Then register on our platform and invest in the top-rated bonds in the market. Invest at no additional costs or hidden charges.
| | | | | | |
| --- | --- | --- | --- | --- | --- |
| Parameters | Commercial Real Estate | Stocks & Mutual Funds | Residential Real Estate | Gold | Bonds |
| Returns | High | High | Moderate | Moderate | Moderate |
| Liquidity | Low | High | Low | High | Moderate |
| Risk | Low | High | Low | Low | Moderate |
| Volatility | Low | High | Low | Low | Low |
| Ticket Size | High | Varies | High | Low | Varies |
Steps to Invest in Commercial Real Estate in Mathura
Follow these steps to invest in commercial real estate in Mathura:
Step 1: Finalise your budget.
Step 2: Conduct online research on the best localities which can get you a high rental income.
Step 3: Choose some properties with good potential and visit them to examine the available infrastructure and amenities.
Step 4: Finalise a property that you want to invest in and check the documents of ownership like the sale deed, encumbrance certificate and letter of possession.
Step 5: Complete the payment process and pay the stamp duty and registration charges to become the legal owner of the property.
Final Word
Mathura is rapidly growing as a commercial hub apart from its fame as a tourist destination. With the developing transportation and infrastructure, this city is attracting a lot of commercial investors. Thus, it is the best time to invest in the commercial real estate of this city. However, before investing, you should consult a real estate agent to make an informed choice.
Frequently Asked Questions
Why is registering a commercial property necessary?
Registering a property is an important part of purchasing a property. It is only after registering a commercial property that you become its legal owner. Before that, the earlier owner of the property or its builder continues to retain the legal ownership right for the property.
What are some areas in Mathura where I can invest in commercial real estate?
Apart from Moti Kunj and Krishna Nagar, you can look for commercial properties in Kosi Kalan, Govardhan and Holi Gate.
What are the commercial property prices in Mathura?
Depending on the location of the property the price of a commercial property in Mathura can vary between ₹2,500 to ₹8,000 per sq. foot.
What are the best places of interest in Mathura?
Some of the popular tourist spots in Mathura are Gokul, Lord Krishna's birthplace, Dwarkadheesh Temple, Vrindavan, Mathura Museum and Vishram Ghat.