5 Things to Consider before Applying for a Wedding Loan 
6 min read • Updated 14 March 2023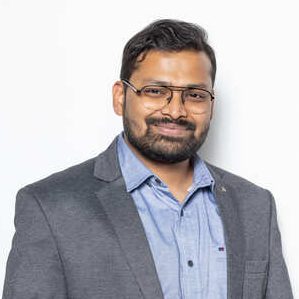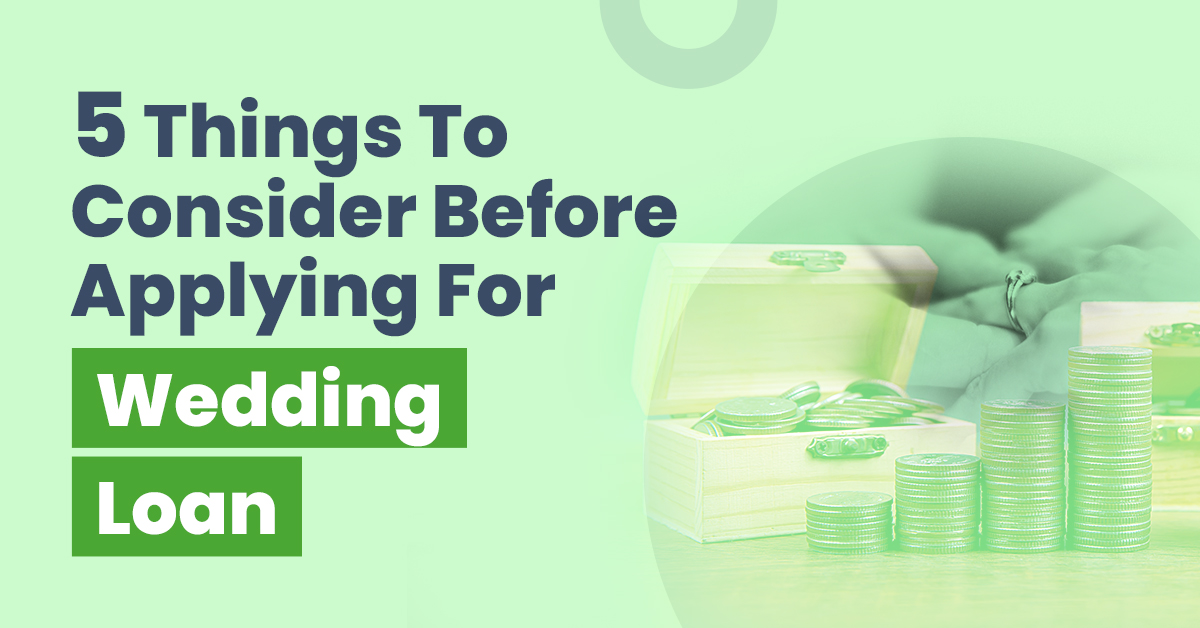 In India, weddings involve elaborate rituals and celebrations. Organising lavish parties, singing, dancing, food and décor require minute organisation and is quite expensive. Generally, Indian families have separate savings to fund weddings, but a wedding loan can help them to meet last-minute expenses.
If you are worried about the expenses associated with a wedding, you can consider taking a wedding loan. It is typically an unsecured personal loan as they carry no end-use restrictions for borrowers. In addition, you can apply for these loans online and get approval in a matter of a few days.
Top 5 Things to Consider before Applying for a Wedding Loan
Detailed below are the top five things you need to consider before applying for a wedding loan:
Previous EMIs
Before considering applying for a wedding loan, please list your previous debts and try to close them all. Clearing previous EMIs before applying for a new loan is a good idea. Taking a wedding loan when you already have to pay for EMIs can be a financial burden. Moreover, paying off debt will also improve your credit score.
Loan Amount Required
Before applying for a wedding loan, the crucial thing is to prepare a budget, i.e. make a list of everything you want in your wedding. It will help you understand the expenses and decide on the loan requirement. Financial experts believe that applying for the loan only for the shortfall amount is better than going overboard.
Credit Score
Lenders always prefer candidates with a credit score of 650 or above. So, if your credit score is high and you have a low debt-to-income ratio, you can avail a wedding loan with good terms and conditions.
However, if you have a low credit score, you need to improve it by clearing your debts one by one. With a low credit score, a loan is likely to get rejected.
Foreclosure and Other Charges
Before you apply for a personal loan for your wedding, you should check how much it costs. In addition, you need to check whether or not the wedding loan has other expenses associated with it. For example, besides the interest, every loan has processing fees, prepayment penalties and fines for late or delayed payments.
If you repay the loan much before the completion of the tenure, you might have to pay foreclosure charges to the financial institution. Unfortunately, in many instances, many financial institutions do not allow for foreclosure or prepayment of loans.
Research for Interest Rates
Remember to conduct extensive research about the interest rate of wedding loans offered by lenders. Often, people end up availing of high-interest loans because of a lack of understanding.
Documents Required for a Wedding Loan
While the documents required to avail a loan varies from one lender to another, given below is a list of documents generally required:
Identity proof like PAN card
Proof of current address (driving licence, Aadhaar card, utility bills, passport)
Proof of income (Salary slip of previous 3 months, Form 16)
Bank statements for the previous 6 months
Proof of employment
Eligibility Criteria for Applying for a Wedding Loan
Although the eligibility criteria may differ from one financial institution to another, detailed below are some of the general standards:
The minimum age of the applicant should be 21 years. But, a few lenders have even kept it at 23.
Both salaried and self-employed people can apply for wedding loans.
The maximum age for a salaried person is 58 years, but for a self-employed person, it is 65 years.
Please note that if the applicant is a salaried individual, they must have work experience for a minimum of 2 years. On the other hand, self-employed individuals must run their business for a minimum of 1 year before applying for a wedding loan.
Generally, the minimum monthly income required for getting a wedding loan is ₹15,000. But, the lender may increase it to ₹25,000 depending on the city of residence.
Some factors influencing loan eligibility are income, credit history, credit score and repayment capacity. The amount varies from lender to lender and lies somewhere in the range of ₹1 lakh and ₹20 lakh.
Important Tips for Availing a Wedding Loan
Given below are some of the important tips that would be helpful if you are thinking of applying for a wedding loan:
Remember to chalk out a budget and apply for a loan only in case of a shortfall. Do not opt for a higher amount than you require.
Consider your monthly income and savings to estimate the EMI amount. This calculation will help you comfortably repay the debt.
Consider applying for a wedding loan only if you don't have any prior repayment obligations. This will enable you to repay your loan within the tenure.
Cut down on unnecessary expenses and ensure you don't exceed the budget.
Some experts advise against availing joint loans for weddings because if the borrowers are unable to repay it within time, it has a negative effect on the credit history of both applicants. Moreover, people who have opted for joint wedding loans have invariably ended up borrowing more than they require.
Final Word
A wedding loan enables you to fulfil your dream of making your wedding a perfect event. But, it would help if you kept in mind the above factors. First, check your credit score, make a budget and cut down on costs wherever possible and calculate the exact loan amount you need.
How can I repay a wedding loan?
You can easily repay a wedding loan through EMIs (Equated Monthly Instalments) spread over a flexible and easy repayment schedule. You can also provide standing instructions to your bank to repay the loan through direct debit via an ECS mandate. 
Do I need to pledge our valuables as collateral to avail a wedding loan?
No, you do not need to pledge your valuables as collateral, as a wedding loan is an unsecured one. 
How long will it take for the money to be credited to my account?
Once the loan is approved, it will deposit the money into your bank account. Certain banks and NBFCs disburse the amount directly after sanctioning them. It might take a few 3 hours for certain financial institutions to credit the amount to your account, while others might take up a few days.
How to calculate EMIs for wedding loans?
You can use an online personal loan EMI calculator to get an idea of your repayment obligations. All you have to do is insert the principal amount, interest rate and tenure to calculate the EMI amount.